A Community Spaces Celebration
Actions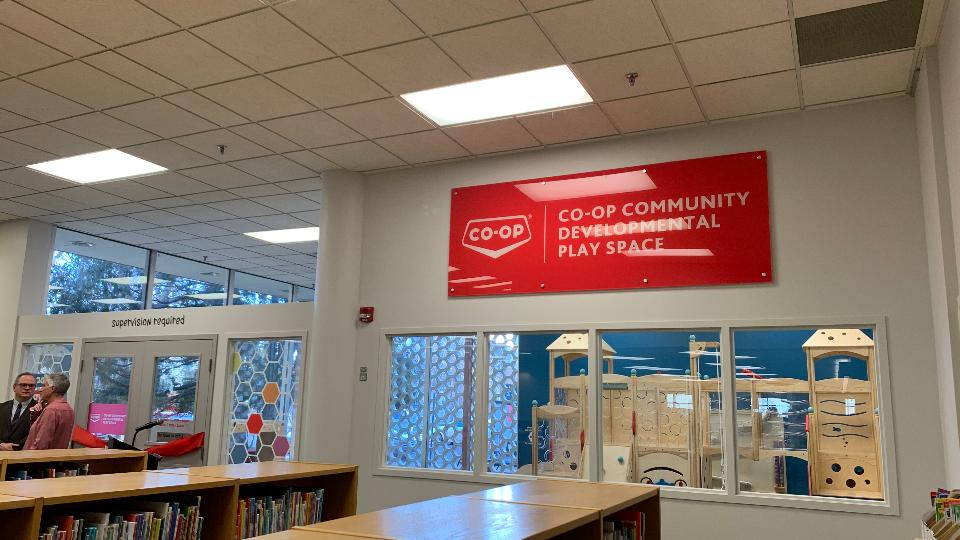 A Community Spaces Celebration
February 5, 2020
"Play is our brain's favorite way of learning." – Diane Ackerman, Author
Children of all ages who visit the Medicine Hat Public Library are going to put that quote to the test in a BIG way!
On Saturday, February 1, 2020 at 10am, the ribbon was cut and the doors to the Co-op Community Developmental Play Space thrown open to welcome dozens of children, parents, and curious onlookers to the newest library attractions within the Kinsmen Children's Library. A number of activities were introduced on Saturday that will appeal to all age groups. This is also Medicine Hat's first FREE indoor play space for kids!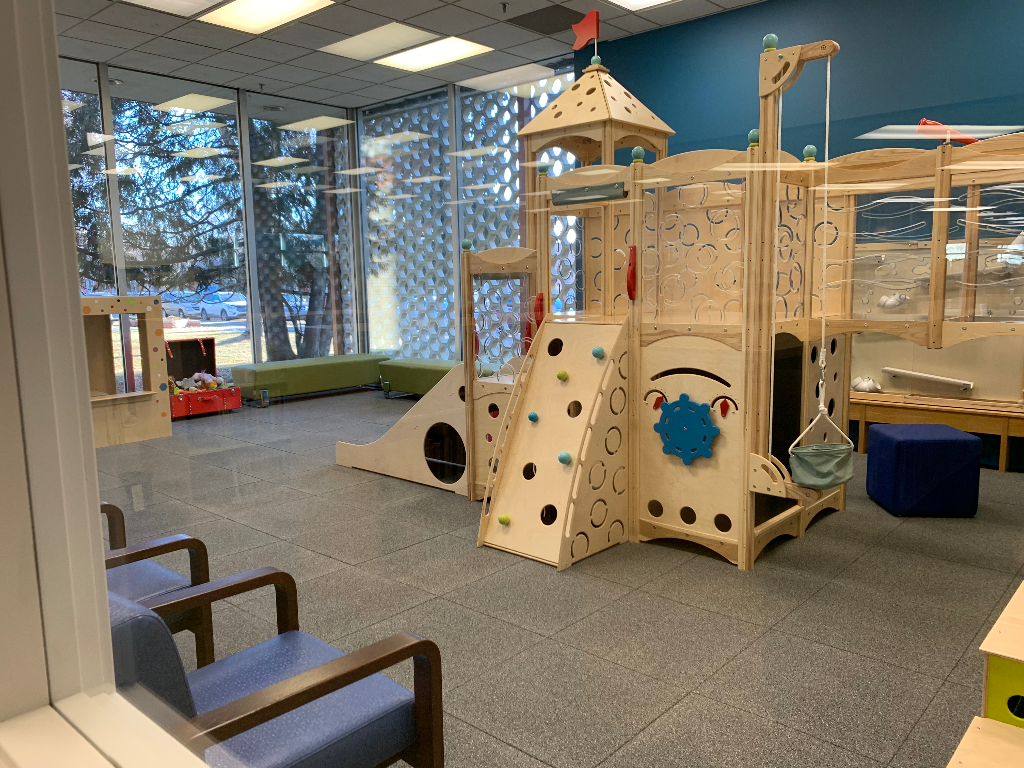 The Co-op Community Developmental Play Space came to be thanks to a grant of $74,300 from Community Spaces, an FCL (Federated Co-operatives Limited) program aimed at protecting, beautifying, and improving public spaces across western Canada. To date, Community Spaces has supported 115 projects with $8.5 million since 2015, and the Medicine Hat Public Library is one of them! The funding was announced during an epic community BBQ last June that you can read all about here, or follow the Community Spaces tag at the bottom of this article to find all the most recent information about our projects within the program.
The Play Space has a number of exciting new structures and toys to help kids read. play. learn., such as Big Blue Blocks, lightweight foam building pieces to inspire children to make a castle, a maze, a race car—and more! A 75" wall-mounted tablet in the Tween section will keep young teens entertained for hours with their friends. Most exciting is an interactive jungle gym/castle structure that you won't be able to call your kids away from—not without a countdown, anyway.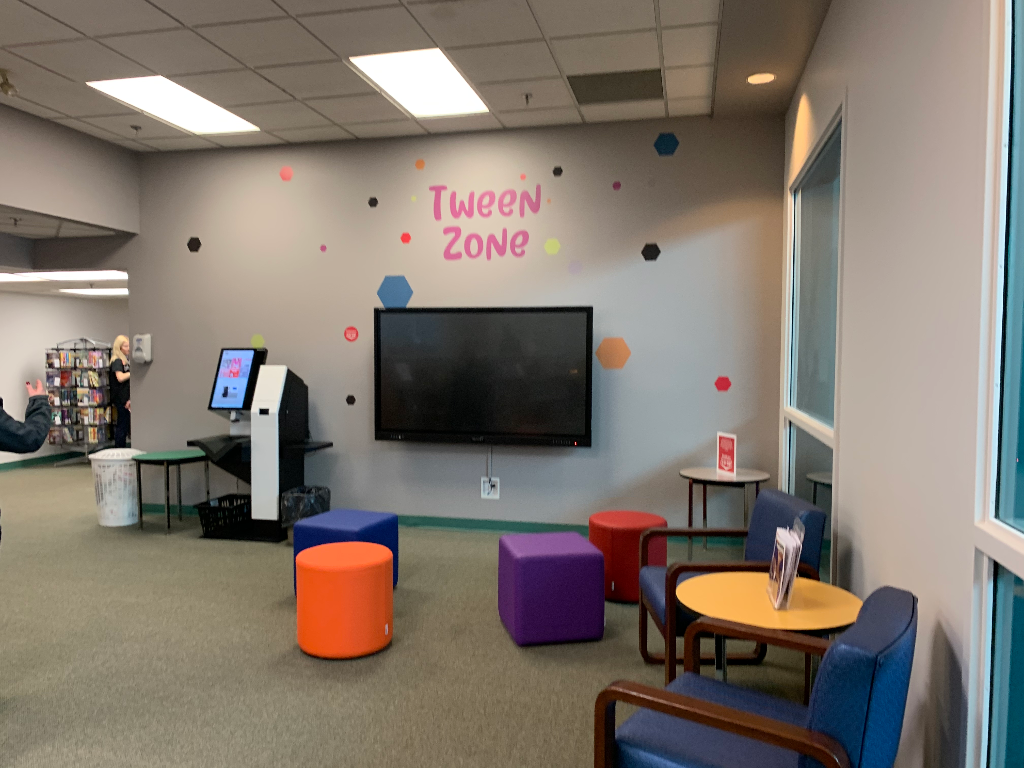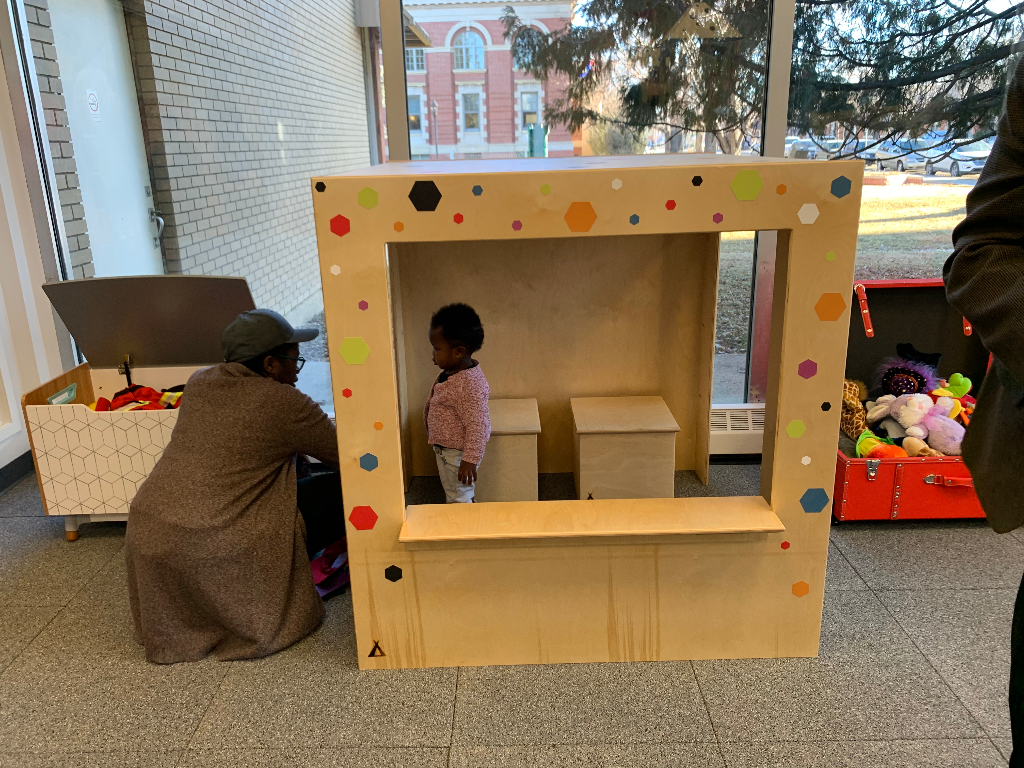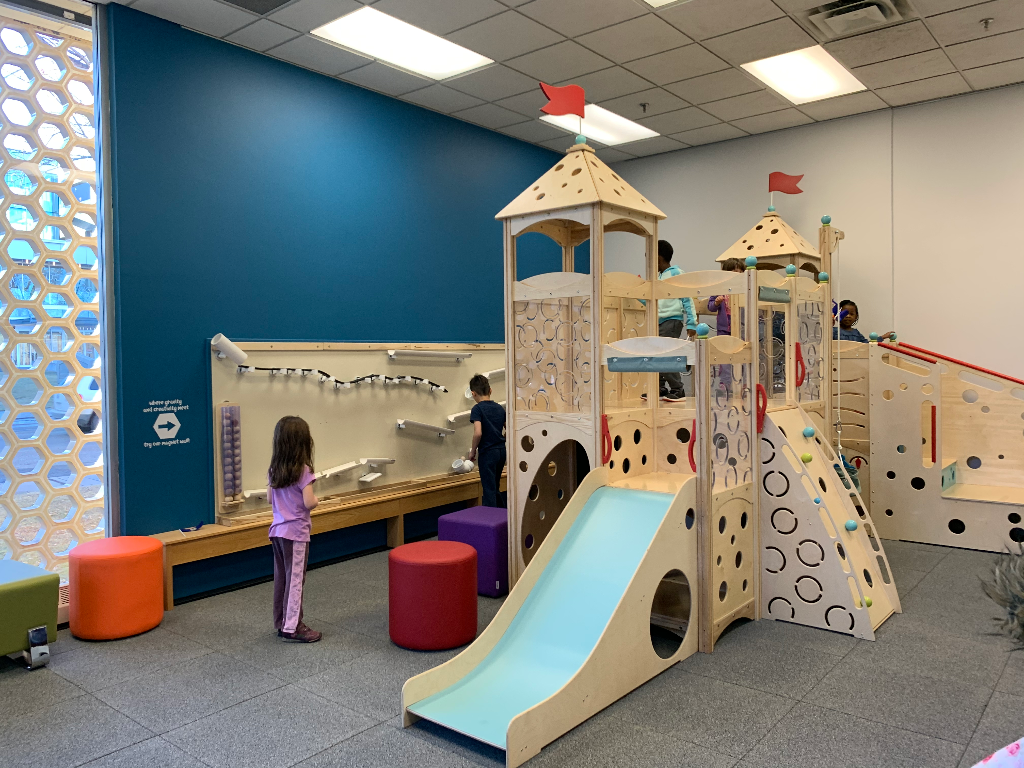 The jungle gym structure is in a glass partitioned area from the rest of the children's library for noise reduction, and rubber flooring reduces potential for injury. Within the same area is a magnetic wall with moving bits and pieces to spark ideas, and a structure to use for puppet shows and acts with costumes and characters.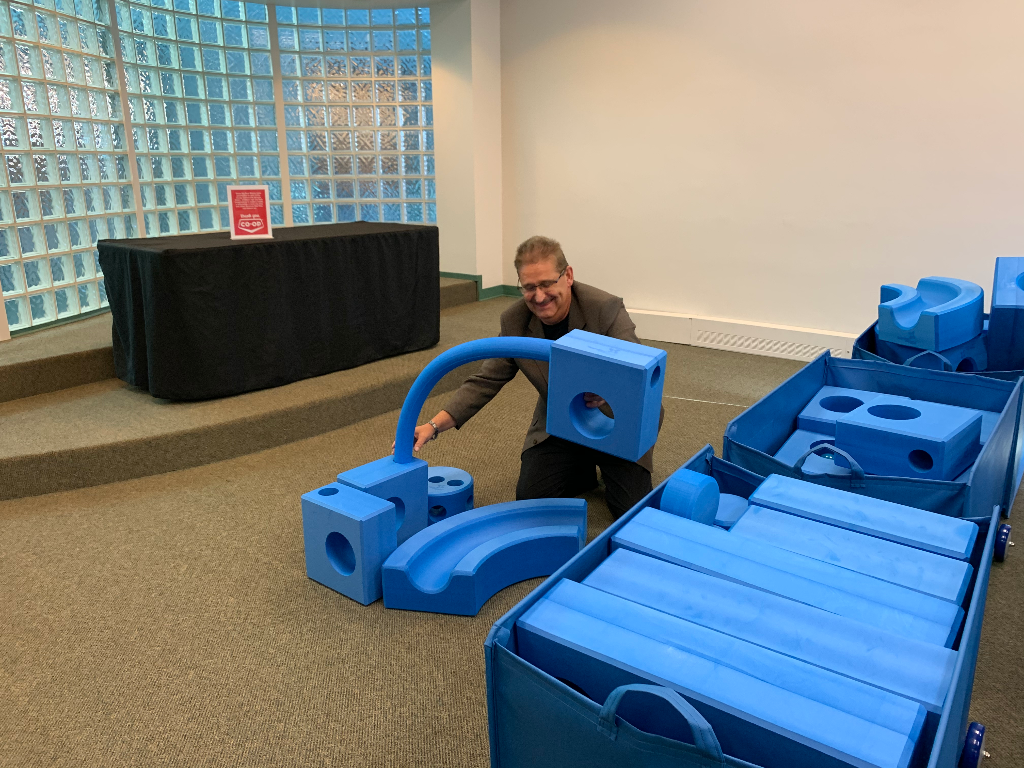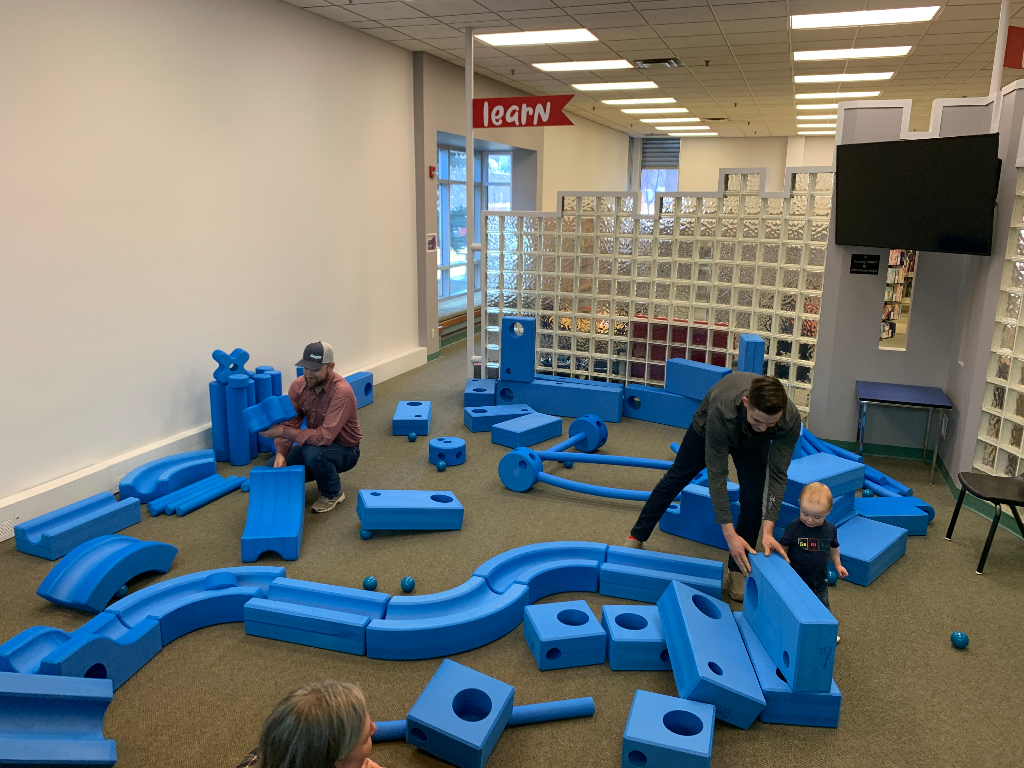 South Country Co-op CEO Paul Haynes (left) tries his hand at building solutions with the Big Blue Blocks. The picture on the right shows that it's the next generation that will do amazing things with the tools they're given today!
The entire South Country Co-op Team is proud to be part of this project, and overjoyed for the Library to see their dreams become reality. These new additions are just the beginning of what MHPL wants to offer, but what a start!
A second Community Spaces grant was awarded in 2019 to the Helen Schuler Nature Centre in Lethbridge, as well. Their $100,000 will be used to rebuild their outdoor amphitheatre and classroom, which was originally built in 1982! The grant will help increase seating capacity, improve accessibility, and be a much more comfortable spot to look out over the beauty of the river valley under the High Level Bridge.
See our story with pictures on the announcement and the celebratory BBQ we held at the Nature Centre last June here.
According to Nature Centre Resource Development Coordinator, Curtis Goodman, the HSNC has been working with Urban Systems and the City of Lethbridge Parks team on the Outdoor Classroom design. Together, they're reviewing designs to identify any problems or issues before finalizing their plans by the end of the month, then they can send the project to tender with a tentative late summer grand opening reveal!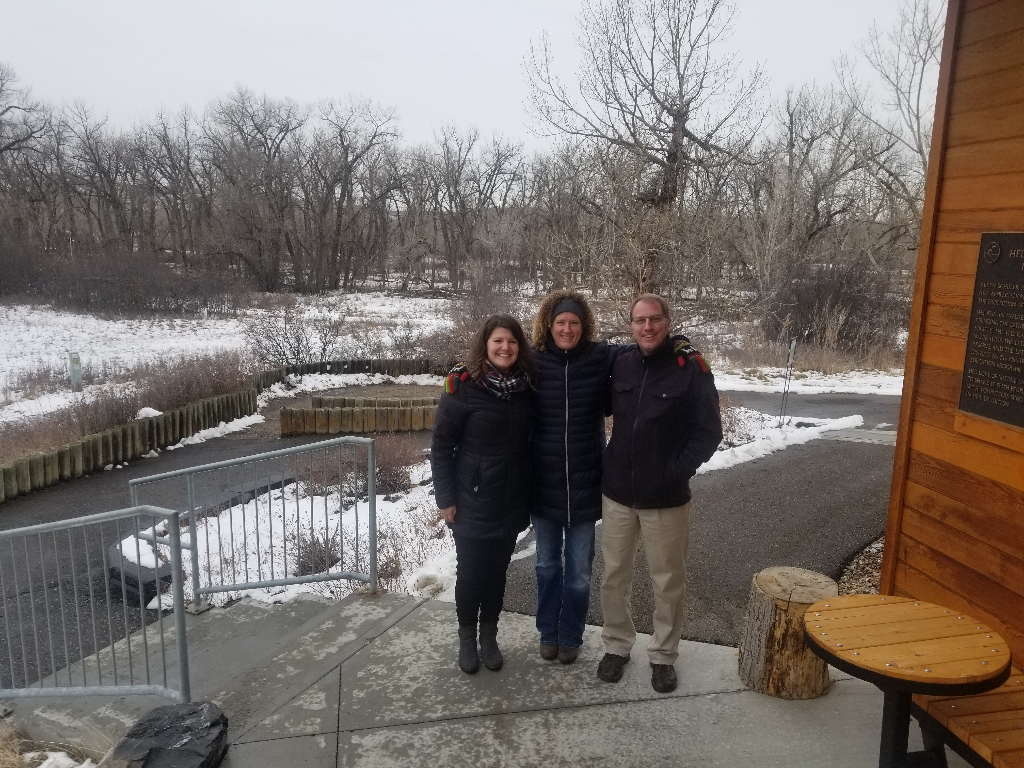 Left to right: Lee Giddens (Urban Systems Design Consultant), Coreen Putman (Helen Schuler Nature Centre Manager), Chris Witkowski (City of Lethbridge Parks Planning Manager).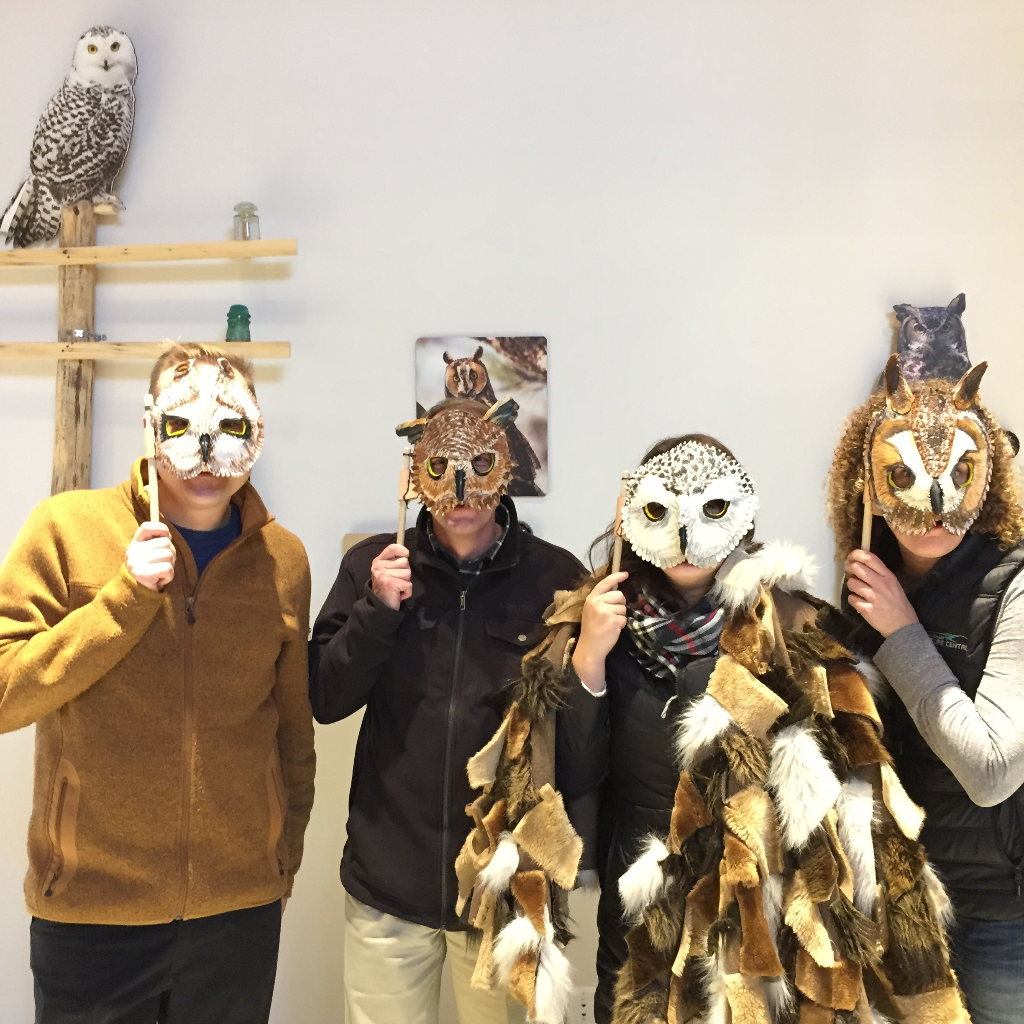 Here is the project management team having some fun in the exhibit room, while reviewing designs and planning for the new and improved space! (L-R) Curtis Goodman (Fund Development with Friends of HSNC Society), Chris Witkowski, Lee Giddens, and Coreen Putman.
The 2020 application period for Community Spaces is open from February 1-March 2. If you are part of, or know of, a group, organization, or charity that could benefit from a grant of $25,000-$150,000 for a community development project, please see www.communityspaces.ca to find out how to qualify and apply.
It's because of your continued support of South Country Co-op, and other Co-ops across western Canada, that this program exists. Your $5 investment in our company, and patronage at our sites across multiple commodities, allows us to reinvest in our communities, in the spaces that matter to them, and in people. We cannot possibly thank you enough for choosing to shop with us, and for all the groups in our expansive trading area who have a vision for a future that benefits everyone. It's your dreams, your passion, and your drive that inspire us to aim higher every day.
It's a Co-op Thing!
Discover more: