2023 Scholarship recipients
Actions
2023 Scholarship recipients
November 1, 2023
Congratulations to the following recipients of a $1,000 scholarship from South Country Co-op! Our program is aimed at recognizing students who contribute back to their community in some way, whether it's volunteering with youth groups, mentoring younger players on sports teams, or assisting with community events. Each of these students have shown Co-op spirit with their efforts and we congratulate them on a job well done!
Best of luck to you all on your post-secondary studies!
Avery Dillabough – Oyen
Anke Van Trype – Bow Island
Ayden Rooks – Bow Island
Cassidy Liboiron – Brooks
Hannah Stamp – Vauxhall
Jenna Krause – Dunmore
Kassidy Hart – Dunmore
Lyndsie Payne – Foremost
Noah Scholly – Medicine Hat
Taylor Smith – Maple Creek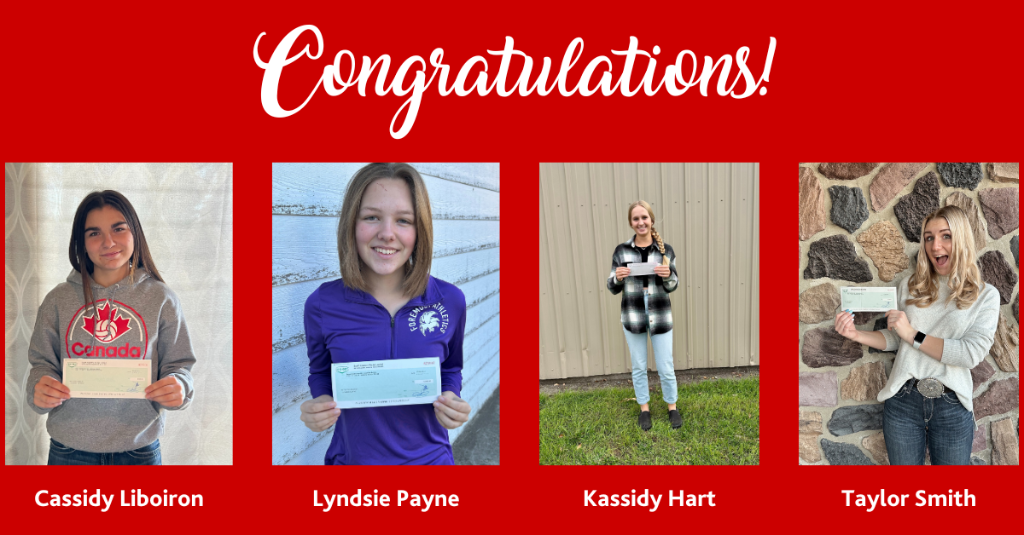 Learn more about our scholarship program here. It's open to graduating grade 12 students pursuing post-secondary the following academic year who give back within their community.
Discover more: