National Day for Truth & Reconciliation 2022
Actions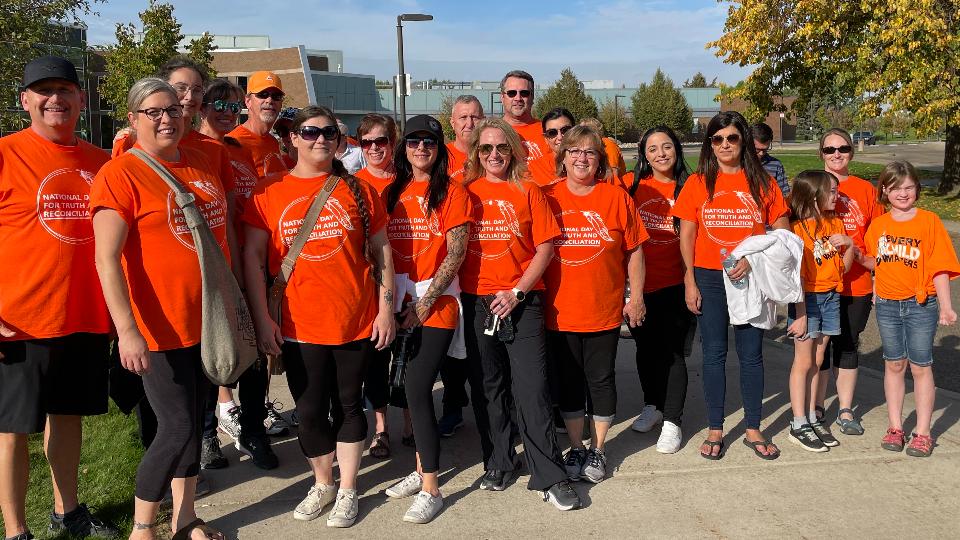 National Day for Truth & Reconciliation 2022
October 4, 2022
On September 30, 2022, South Country Co-op Team Members attended the ceremony at the Medicine Hat College that included a prayer, a walk, a presentation from a residential school survivor and her family about the intergenerational trauma, a blanket ceremony, drumming, and an honour song and round dance. The event was held in partnership with the Miywasin Friendship Centre.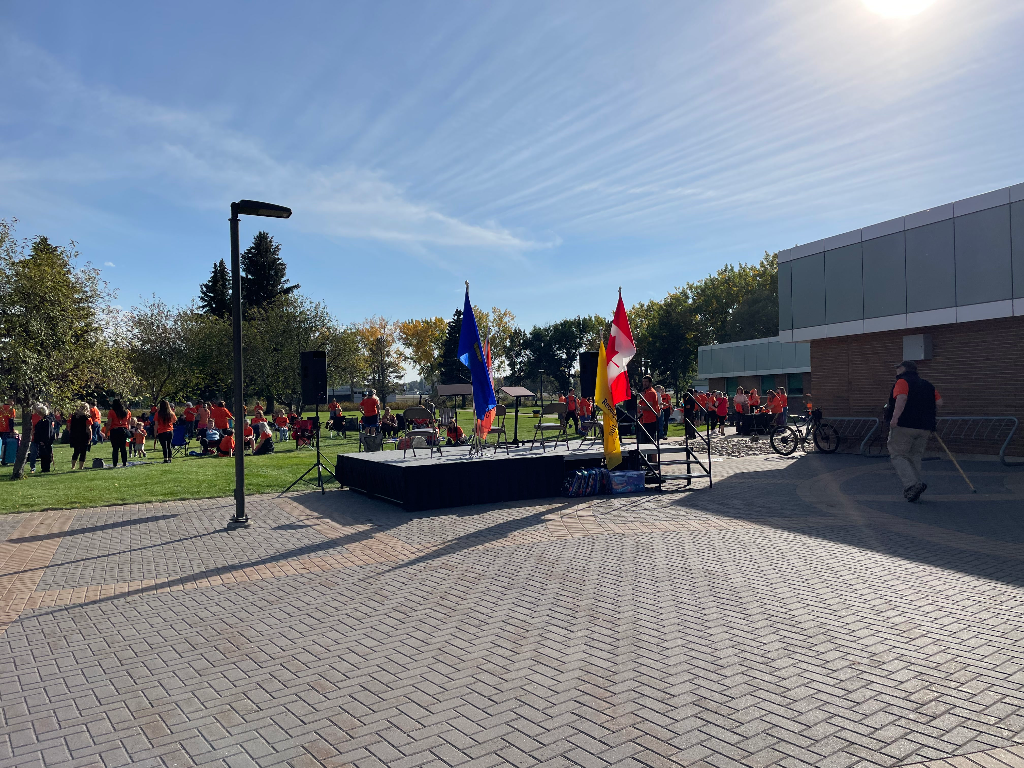 Despite an earlier chill in the air, by the time the crowd gathered for the walk the sun was shining hot and bright.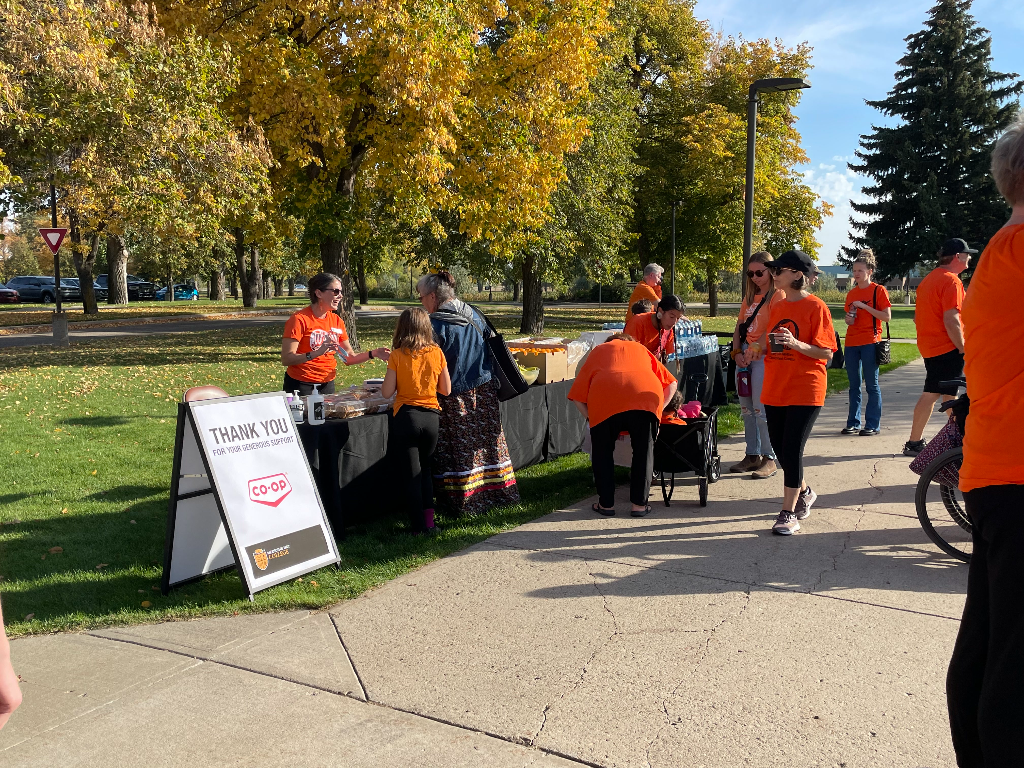 Water, juice, fruit, and cookies were offered to attendees.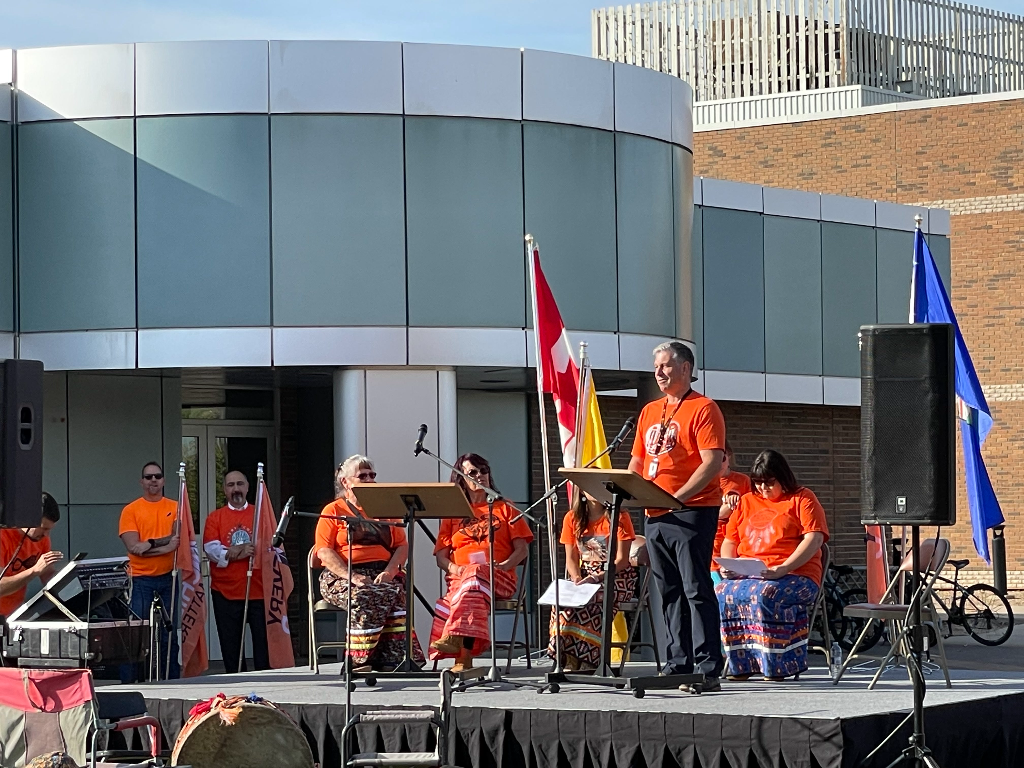 MHC president, Kevin Shufflebotham, opened the ceremony with a few words before turning the mic over to Indigenous speakers, such as Chasity Cairns, manager of Indigenous engagement and student supports at Medicine Hat College.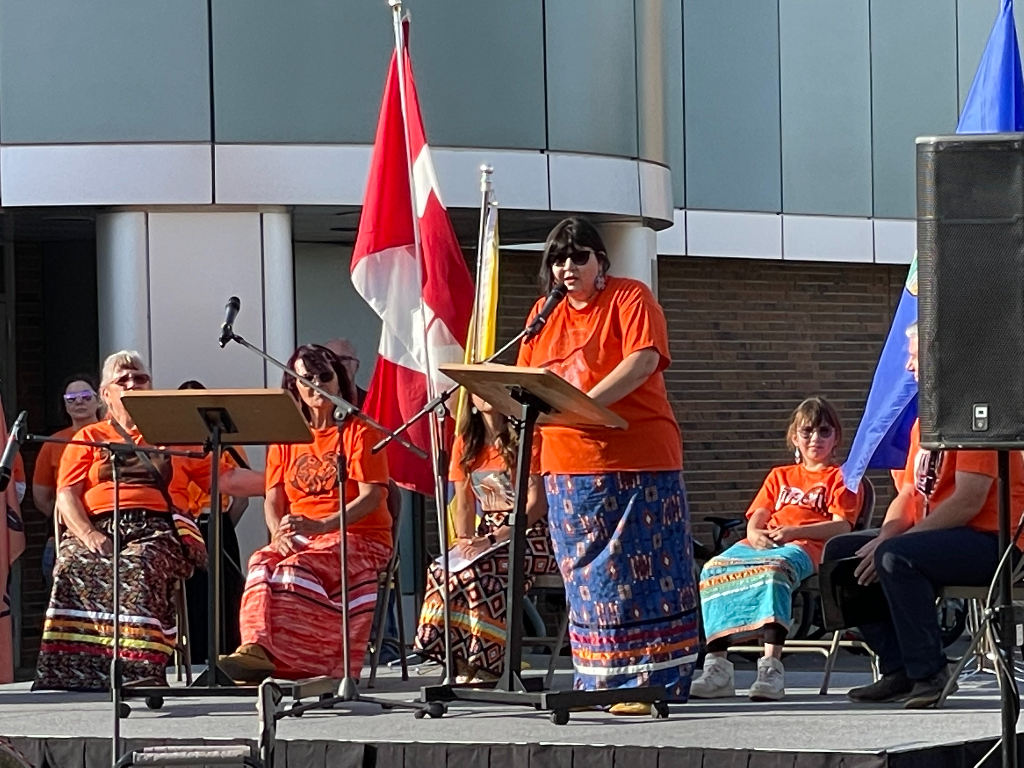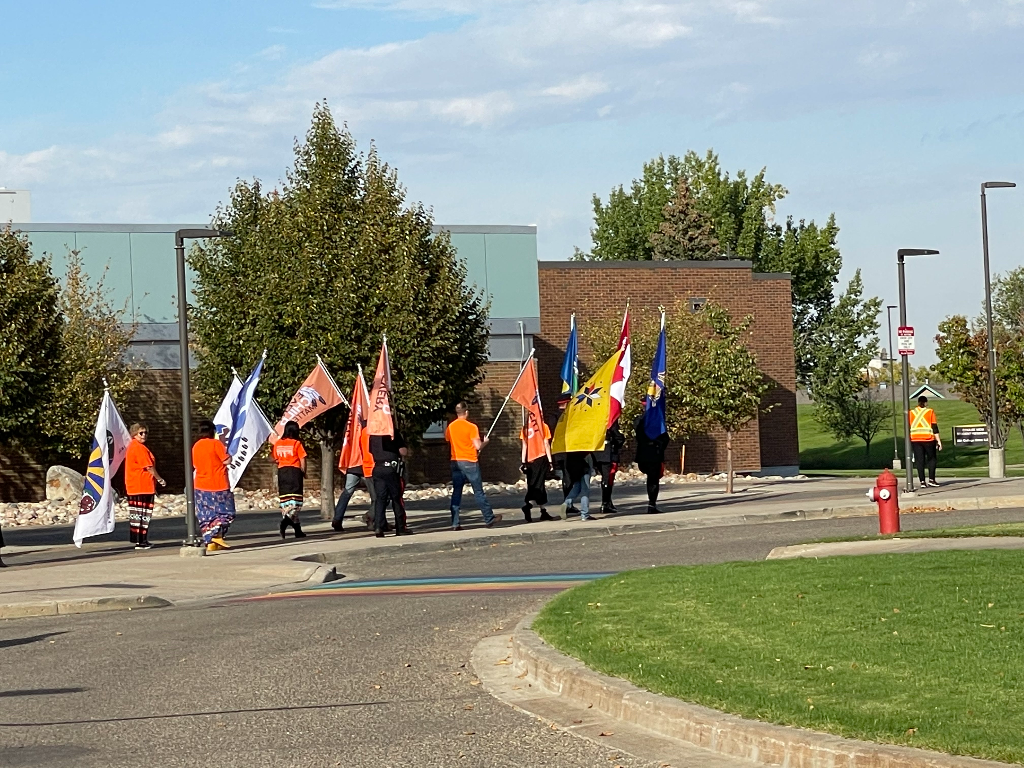 The 1km walk around the college was led by a team of dignitaries and Indigenous community leaders, including the mayor, the acting police chief, and school division superintendents.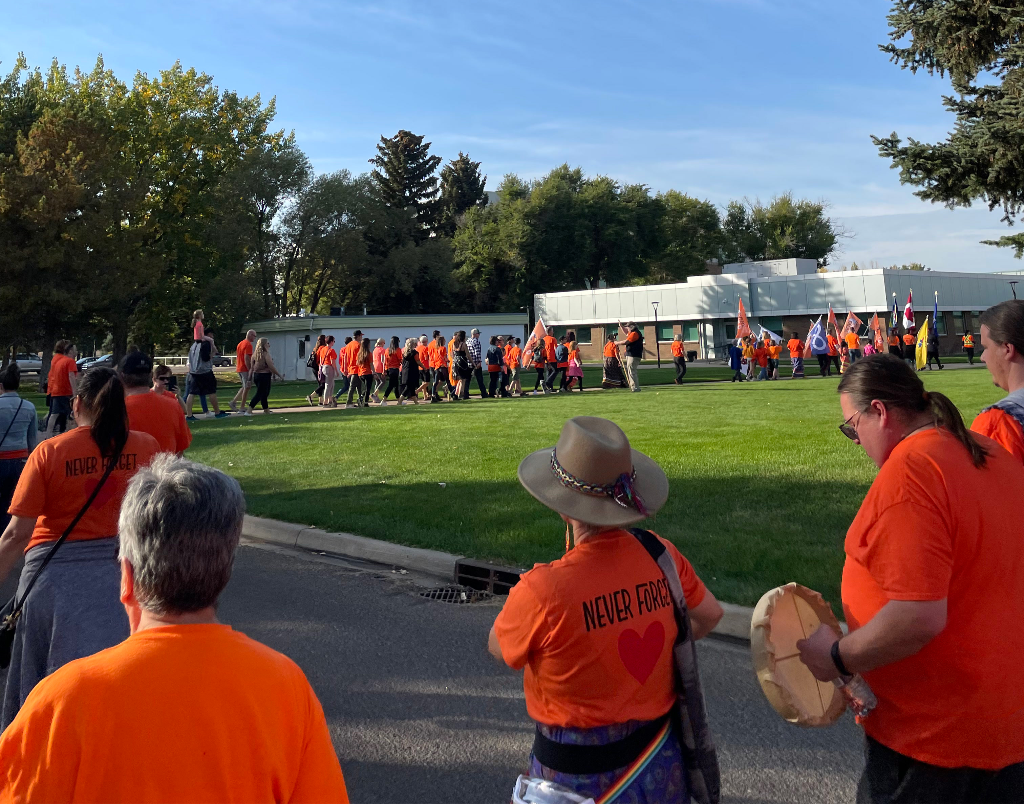 A sea of orange circled the Medicine Hat College, with people carrying drums and rattles amongst the crowd, like Ken.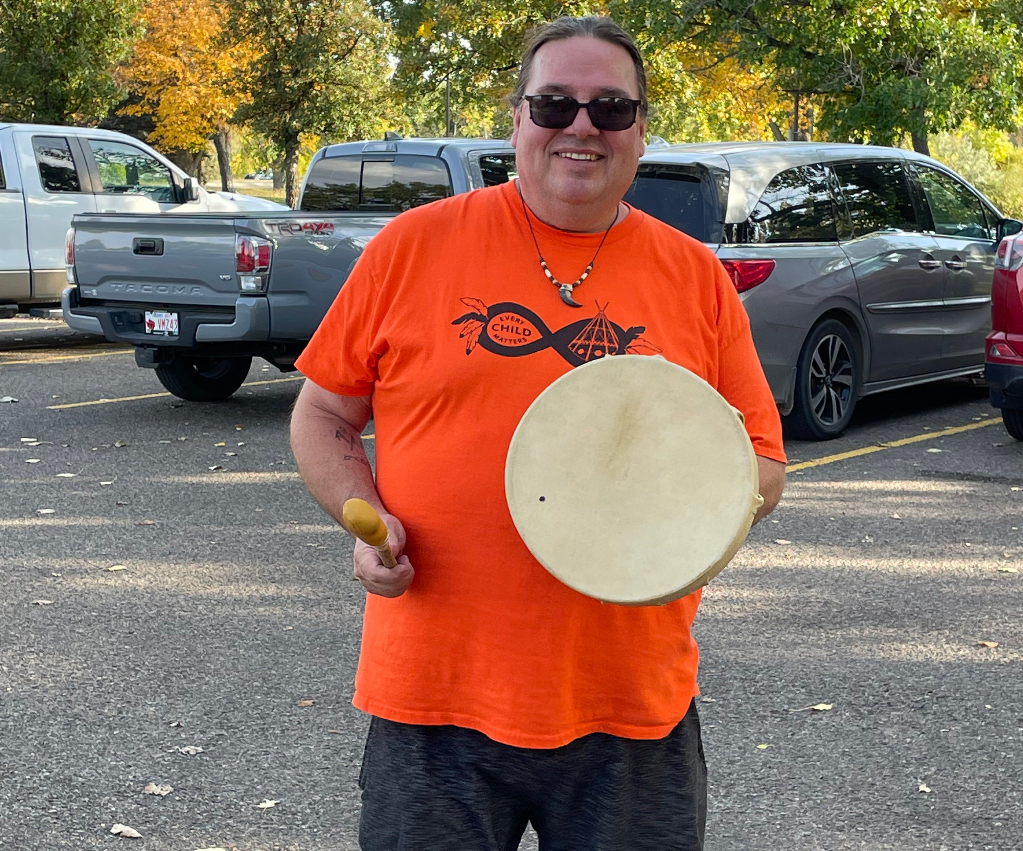 South Country Co-op is proud of the relationships we've developed with Indigenous community leaders and groups, and we look forward to continuing to learn, grow, and be part of reconciliACTION with our partners.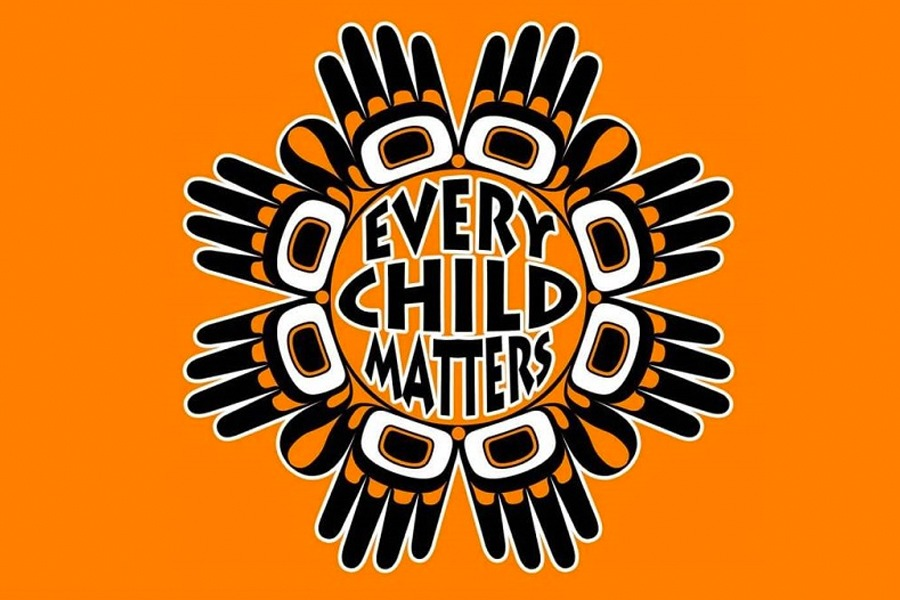 Discover more: