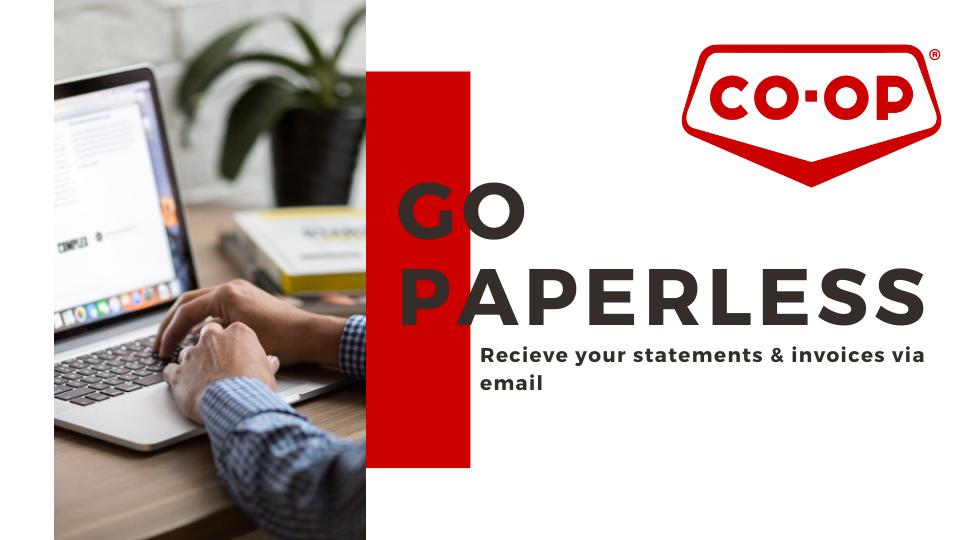 IT'S TIME TO GO PAPERLESS
November 23, 2021
South Country Co-op is pleased to offer an environmentally friendly way to receive your statements. On July 31, 2021 we began moving to electronic statements (e-statements) for customer accounts. E-statements are quick and convenient and can be accessed anytime from your email inbox.
We care about the environment and operating in a sustainable way. Moving to e-statements has helped us to decrease our carbon footprint by reducing paper waste from printing and mailing statements.
How to sign up for e-statements
Sign-up for e-statements by contacting us here. To sign up, you'll need to provide your member number, your e-mail address and your contact information.
If you're already receiving emailed cardlock invoices, you'll automatically be signed up to receive electronic statements for all of your purchases starting on July 31, 2021.
Discover more: