Free Car Washes for a Year Winner
Actions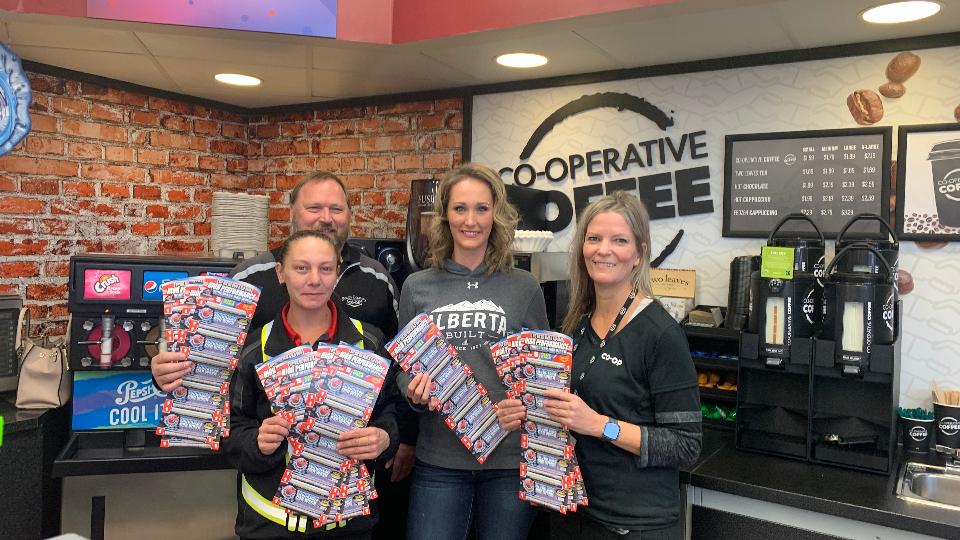 Free Car Washes for a Year Winner
November 12, 2019
Tammy Hoevers wasn't expecting to win free car washes for a year during a regular stop at South Country Co-op's Northlands Gas Bar in Medicine Hat, but that's exactly what happened!
"We went through the car wash, then realized we had to come back in to buy one. Then one of the people working said, 'Well, you'd better sign up, you could win free tickets [car washes] for a year!'" Tammy explained on November 12, when she was presented with 55 premium car washes at the Northlands Gas Bar by Gas Bar Division Manager Brad Klassen, Northlands Gas Bar Team Member Beth Shpak, and Northlands Gas Bar Manager Jodi Bond.
Throughout 2019, three contests have been held to win free car washes for a year when you purchased any Co-op car wash from a participating gas bar location. Tammy is one of 45 total winners who will be driving around western Canada in sparkling clean vehicles for the next year, thanks to Co-op!
"My daughter was in the car, we were on speaker phone, and she [contest representative] said, 'You've won car washes for a year' and my daughter was like, 'What? You're so lucky!'. It was exciting! We're pretty pumped—that's a lot!" Congratulations, Tammy!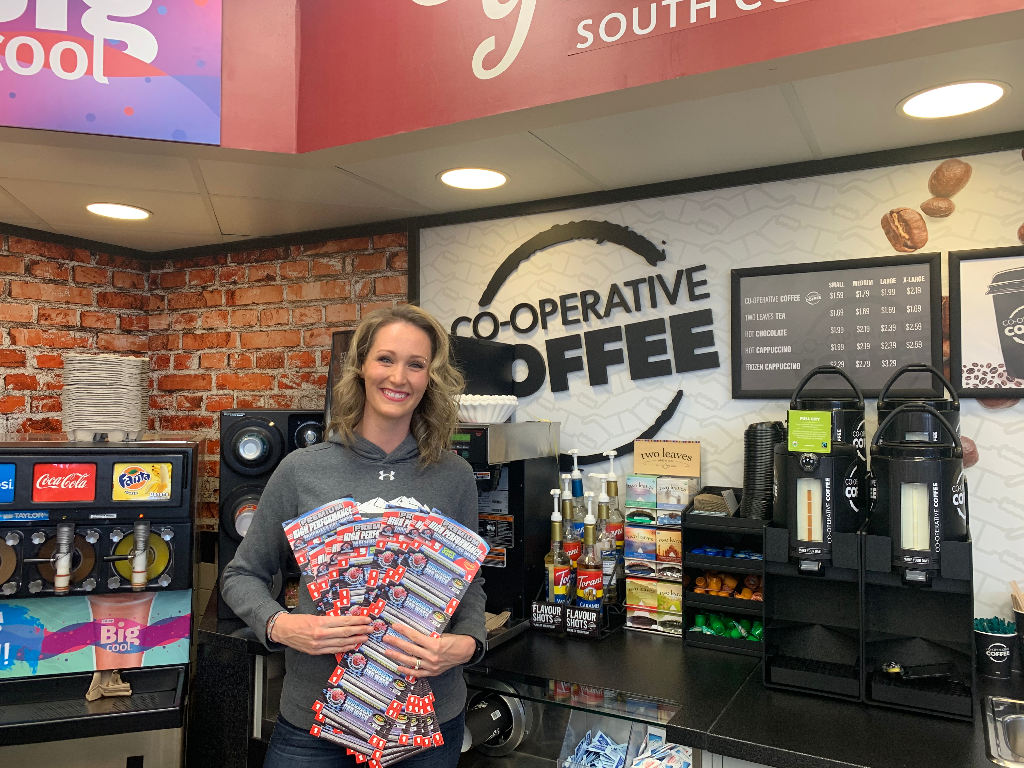 Discover more: