Backyard Makeover Giveaway Winner!
Actions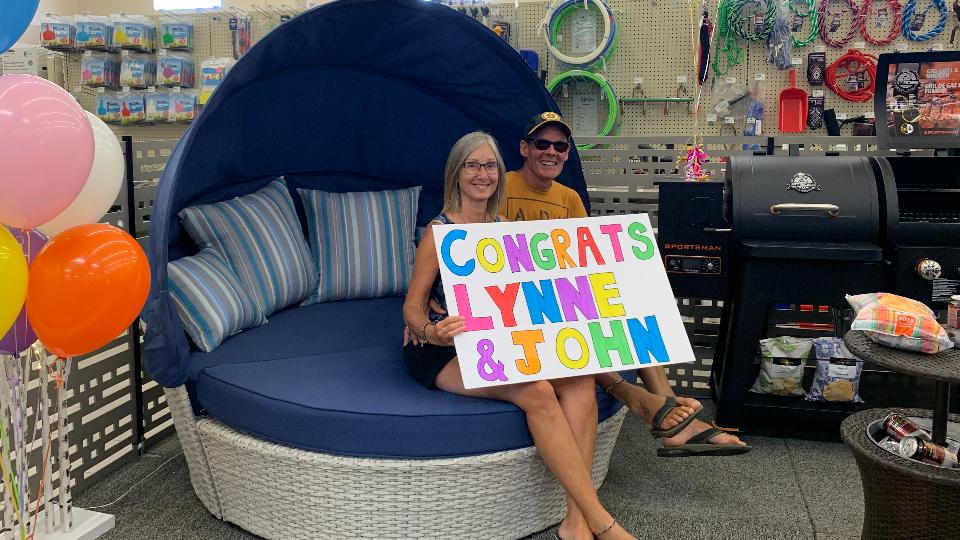 Backyard Makeover Giveaway Winner!
July 14, 2020
It's no surprise that, like most other events, South Country Co-op has had to cancel or postpone a lot of our customer appreciation celebrations and summer BBQs. Despite this wrench in the works, our Brooks Agro Centre wanted to give back and offer a bright spot in the life of someone deserving by putting together a Backyard Makeover Giveaway.
Throughout June, Brooks Agro accepted submissions from the public explaining why their nominee should win the Backyard Makeover. We got almost 120 nominations from across the community, which didn't make the final decision easy! We appreciate the time and effort everyone took to bring attention to the amazing people in their lives!
The full package (seen below) is valued at approximately $3,000, and includes:
Pit Boss Gas/Wood Pellet Grill

Filled Propane Bottle
Tennessee Whiskey BBQ Pellets
$100 Alberta Prairie Meats Gift Card
Assorted Co-op Gold condiments, chips & soda
Canadian Fireworks Box
Patio Lounge Set
LED Birch Tree
Ice Cooler Table
Water Fountain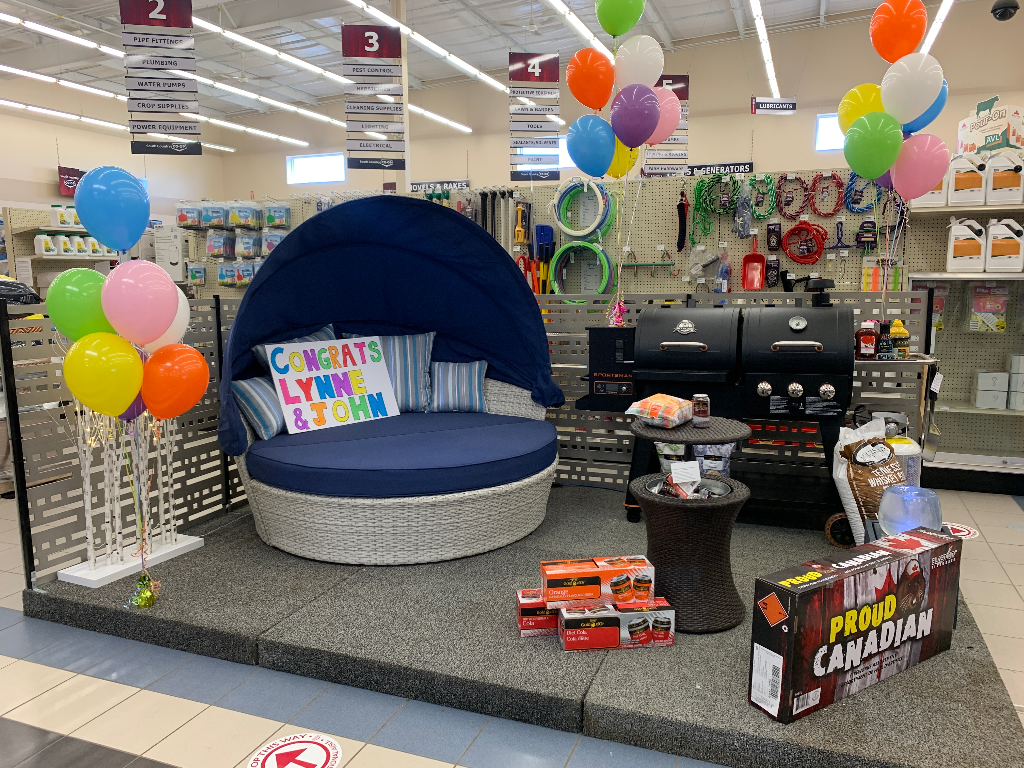 The final decision was made and the lucky nominee was Lynne Stevens, who was nominated by Janine and Ron Schmidt and had this to say about their close friend:
"Lynne is one of those rare people that is constantly giving to others without expecting anything in return. When I need help on the farm her whole family shows up to help me get caught up. Her friend was rushed to the hospital and had to stay in, who do you think was over there doing the dishes they had to run away from, weeding, feeding their pets, and mowing the lawn so when they got back home days later they wouldn't have to face all that??? She did all of this without being asked! When a friend is struggling to get organized in their house Lynne will always come and help and do an amazing job for nothing! She is always there to help her family and friends!
You should also see Lynne at her job working with handicapped kids and kids struggling with English as a second language it would bring a big smile to your face.
She is a cancer survivor who loves to make every moment count, she knows now how very precious each moment is. The one thing that bothers her a lot is that their house isn't large or set up well for entertaining so she has a hard time feeling comfortable inviting people over but... she has a beautiful size backyard which they love to use! This is where you would come in the backyard makeover would put her over the moon! I would be so excited to be able to Pay it forward to an amazing friend in a way I never dreamed of!!!"
With Janine and Ron's help, we were able to surprise Lynne and her husband John with the win!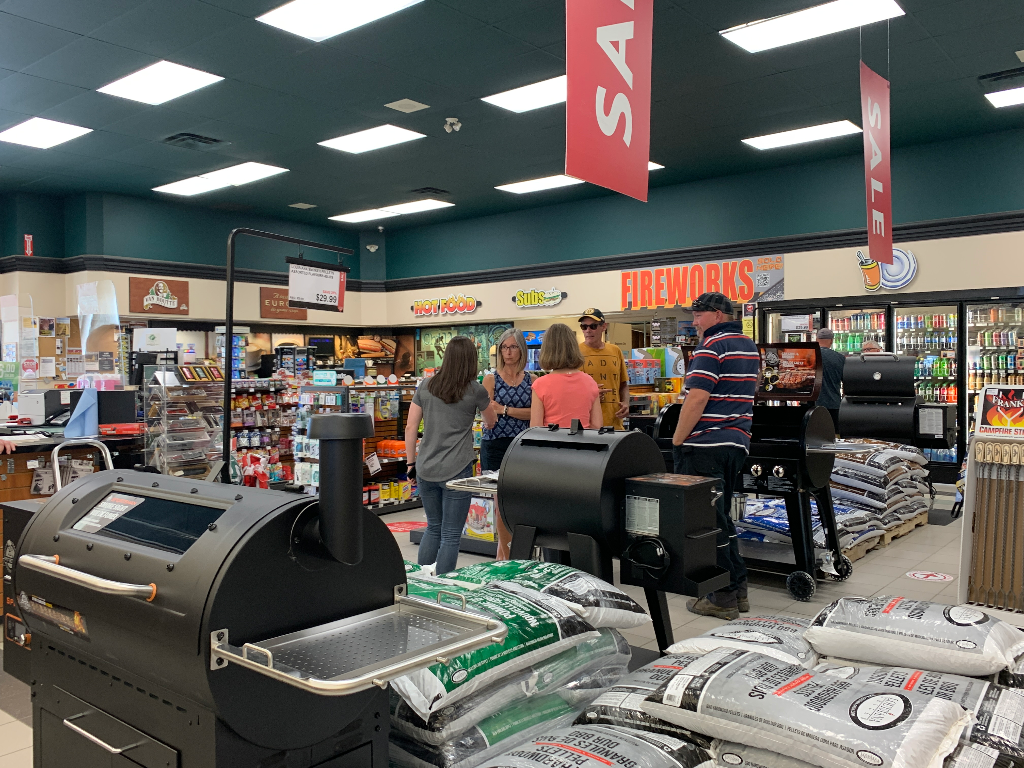 Brooks Petroleum Manager Ramona greeted Lynne, who was understandably confused.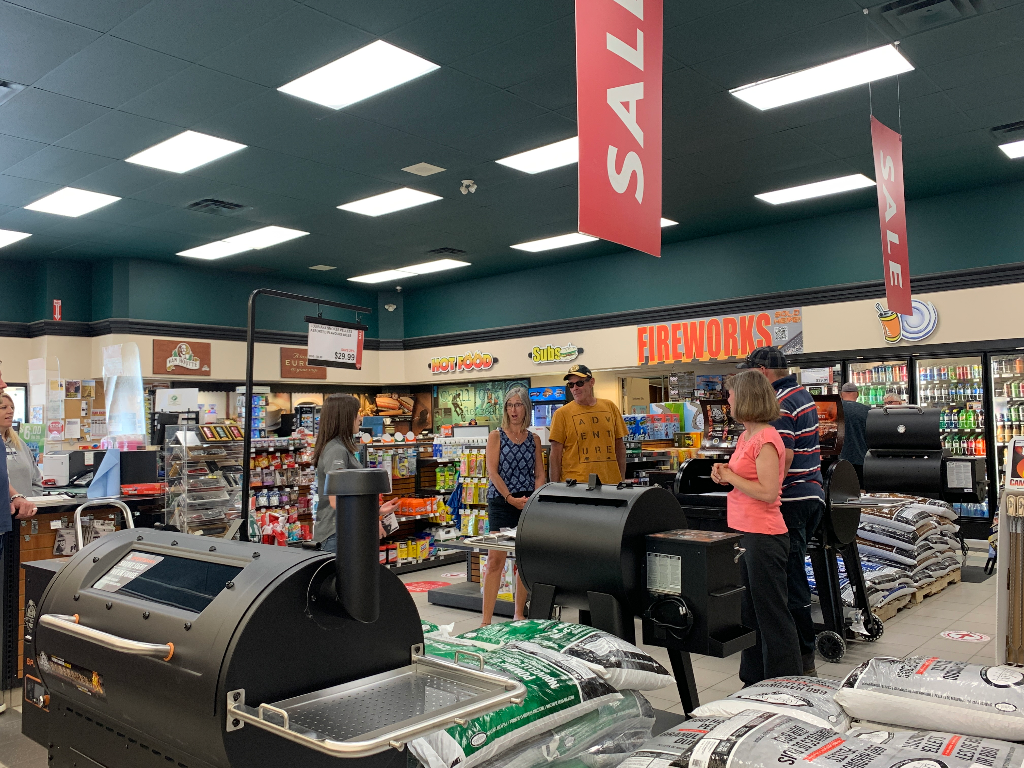 Lynne couldn't believe what was happening, at first.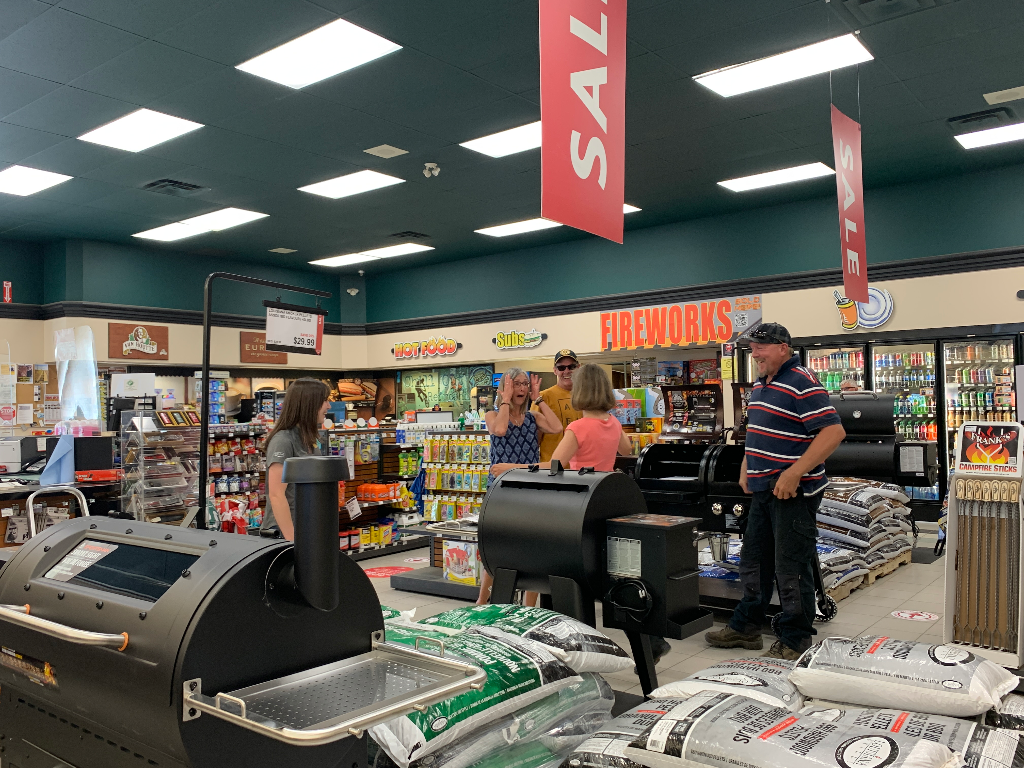 But she caught on quickly!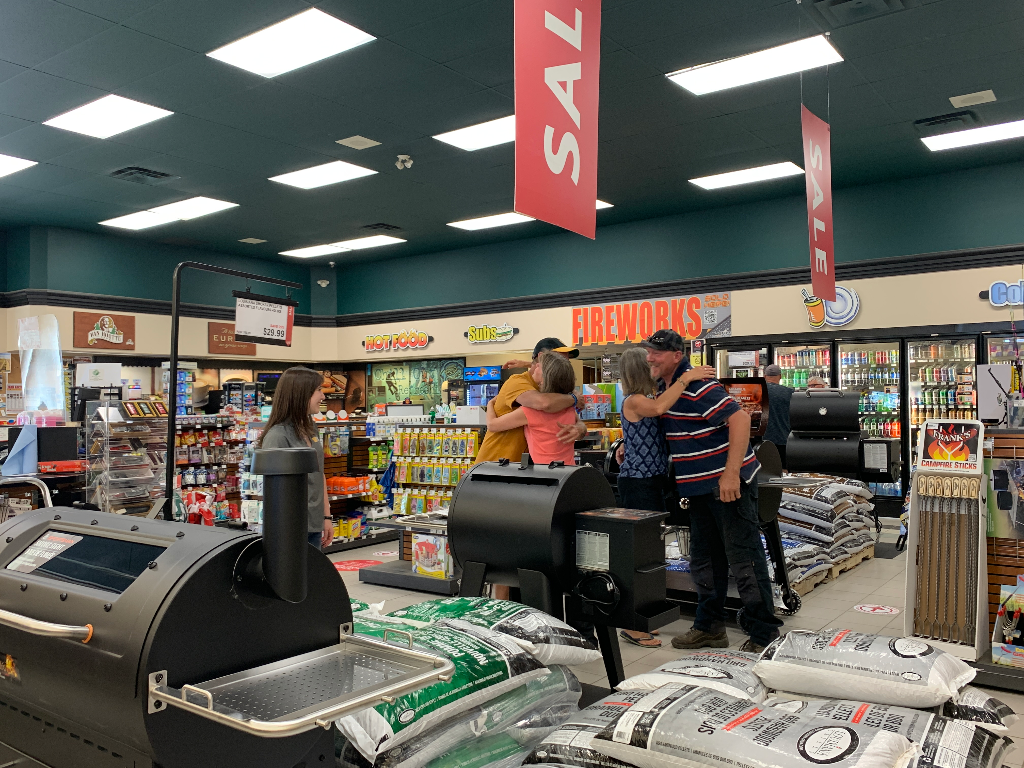 Squad goals!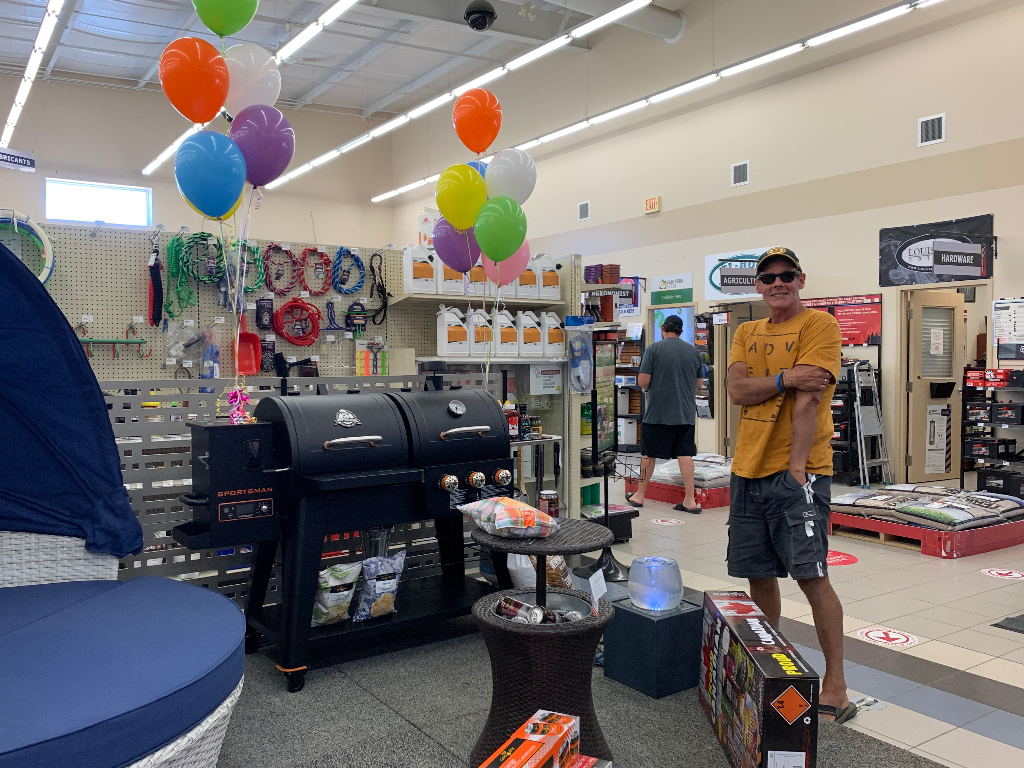 John was incredibly excited for the Pit Boss Grill (and who wouldn't be?)!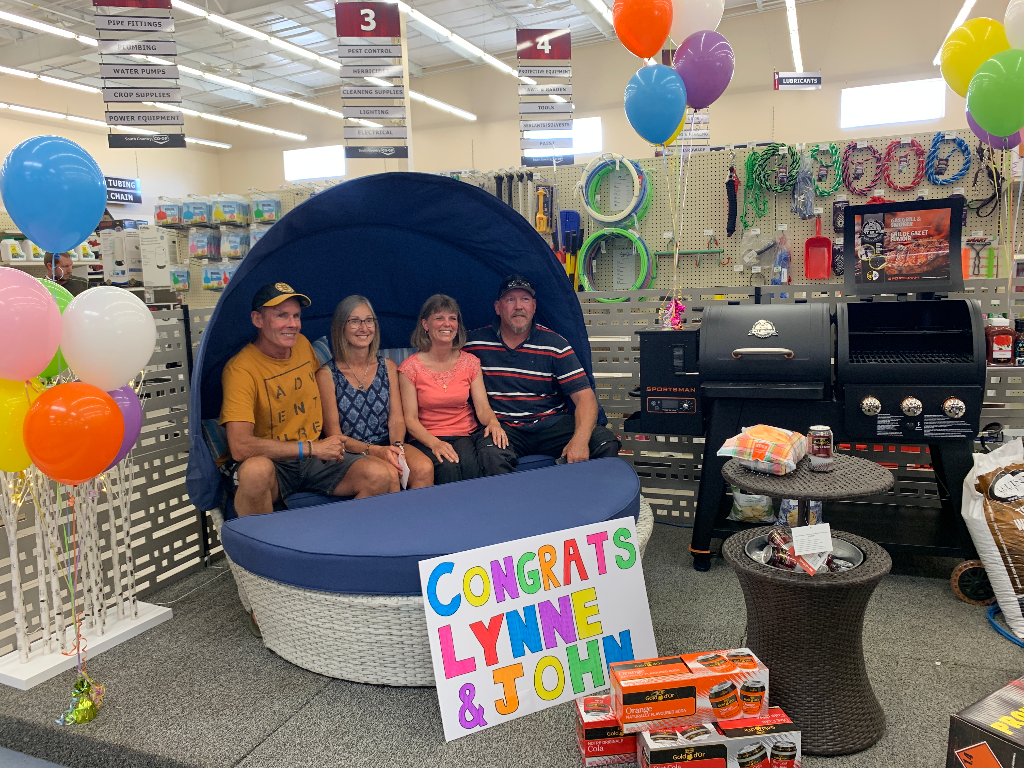 Congratulations, Lynne & John! And thank you to Janine and Ron for nominating Lynne for this awesome gift, and for helping Brooks Agro surprise her with it!
Discover more: