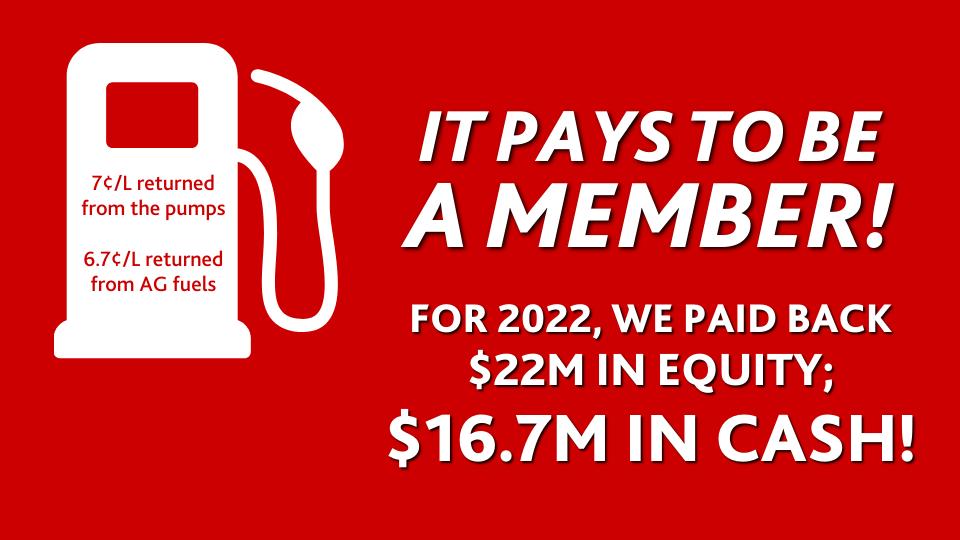 2022 Patronage Return
March 27, 2023
When you're a member at South Country Co-op, you're an owner! As an owner, each year you get a cut of our profits (patronage) depending on how much you spent the previous year at over 55 locations in 19 communities across southeast Alberta. Your continued support creates more opportunities for South Country Co-op to help others, to get involved, and to support local!
PATRONAGE
The more you spend with South Country Co-op, the higher your patronage return will be the following year. 65% of your patronage allocation will be paid out in CASH via mailed cheque; the other 35% is held as your equity in the company as an owner. Patronage is paid out in every commodity at South Country Co-op.
EQUITY
The equity you build gets reinvested in the company to maintain our assets and ensure continued success. Your equity in the company grows each year, depending on how much you spend. Your equity can be cashed out once you turn 65 or permanently move out of our trading area. Learn more about equity here.
2022 PATRONAGE RETURN
This year, South Country Co-op is paying back $22 million to our member-owners; $16.7 million of that in cash back via cheque (mailed out March 24, 2023). The money that is returned to our members stays in the communities we're part of, investing more in LOCAL and PEOPLE.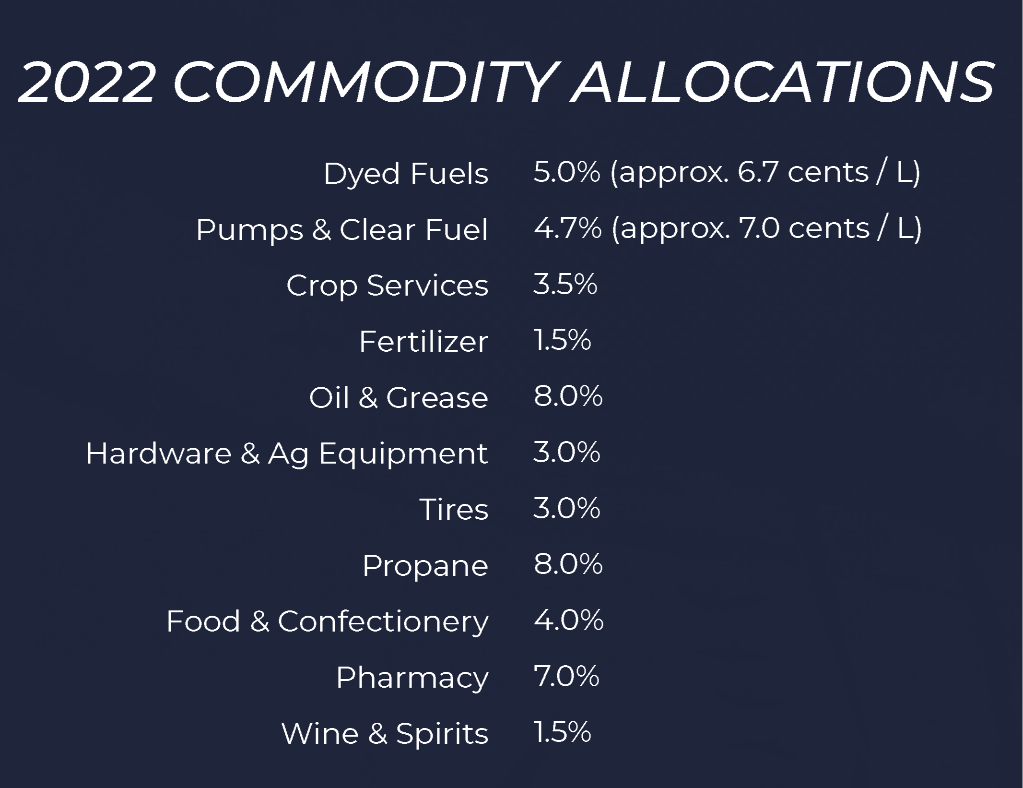 Discover more: