2020 Adopt-A-Family Donation
Actions
2020 Adopt-A-Family Donation
December 9, 2020
Despite all the changes in our day-to-day life this year, the Medicine Hat Women's Shelter's Adopt-a-Family program will make sure local families don't go without this holiday season as they've done for the past 20 years.
According to the Medicine Hat Women's Shelter, "By focusing on donations of new toys and gift cards, our aim is to empower Mom or Dad with the opportunity to be a part of choosing items that will make their child's Christmas special. Mom or Dad will also receive a gift package and each family will receive a gift card for groceries."

This year, donations were dropped off and coordinated at two local car dealerships, Sun Valley Honda and Davis GMC Buick. South Country Co-op's Health, Safety & Environment Manager, Heather Smith-Schenkey, delivered our donations to Davis GMC Buick to their Marketing Manager.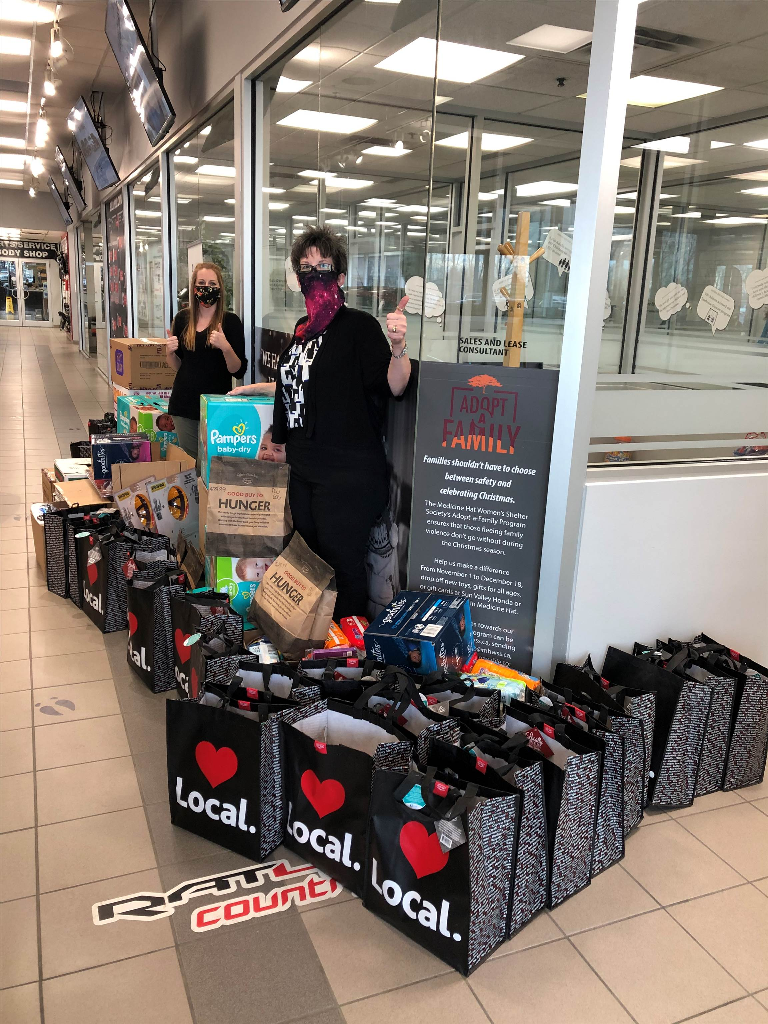 South Country donated about $1000 in toys, $1500 in baby supplies, hygiene items for men and women, many blankets and throw, hair accessories, brushes, and lotion. We also included 5000 Hey Clay packages, along with additional clay containers and activity books to help spark creativity with their clay creations.
Additionally, we donated 60 bags of sweets (it's not he holiday season without some candy!) and three $50 Co-op Gift Cards.
In addition to what you can see, there were also three $50 Coop gift cards.

While the usual way we sponsor Adopt-a-Families has changed this year, we're proud to give back in whatever way we can to ensure a happy holidays for those who need it most this year!
Discover more: