$125,000 to the Medicine Hat & District Food Bank
Actions
$125,000 to the Medicine Hat & District Food Bank
June 14, 2021
South Country Co-op is proud and honoured to announce that The Medicine Hat & District Food Bank has been awarded a Community Spaces grant of $125,000!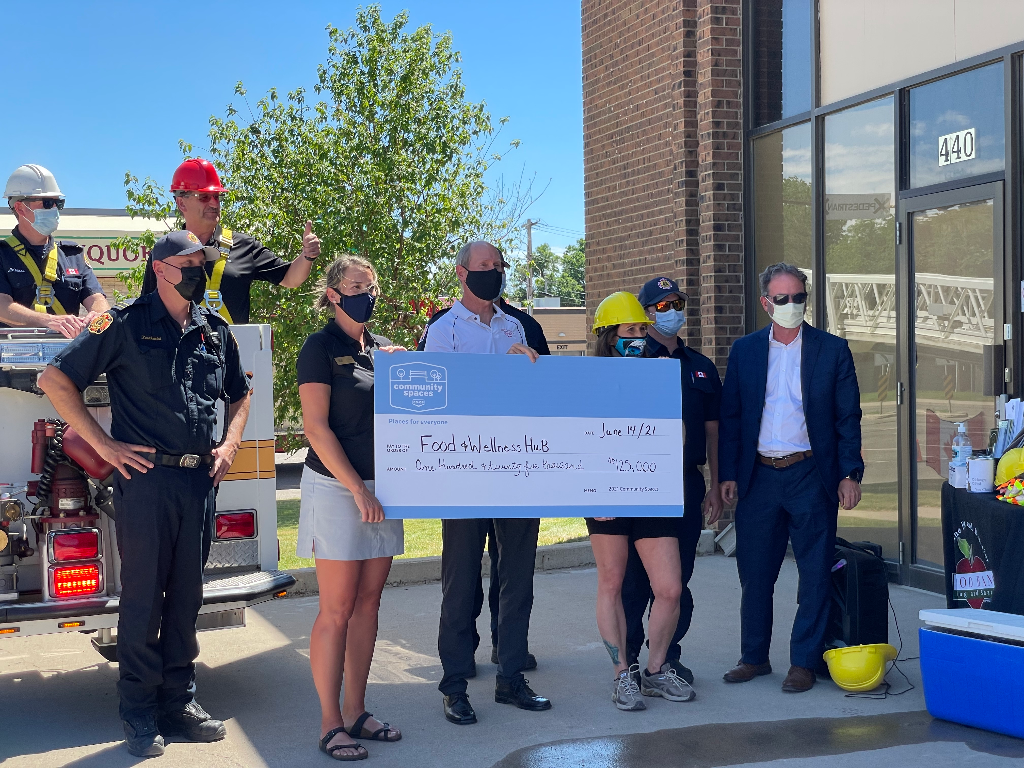 Medicine Hat Firefighters were on hand to celebrate the grant that will see former Firehouse 1 turned into a community Food and Wellness Hub, featuring the Co-op Community Café. Pictured with South Country Co-op CEO Paul Haynes, Vice-Chair Sue Edwards, Chair Marcel Vanden Dungen, Food Bank Executive Director Celina Symmonds, and Medicine Hat Mayor Ted Clugston.
On Monday, June 14, 2021, the food bank was presented with the cheque that will go toward realizing their goal to create the Co-op Community Cafe, a space that will be accessible to everyone with a pay-what-you-can model.
"We are very grateful for the partnership with Co-op Community Spaces. Creating community is what we do best and we feel that the partnership with Co-op furthers that goal for community to come together around food." Celina Symmonds, Executive Director of the Medicine Hat and District Food Bank.
The food bank recently moved into the old Maple Avenue fire hall that's undergone renovations to meet their needs, including a warehouse, industrial cooler, freezer, kitchen, and more like a garden to grow fresh produce and four teaching kitchens. The development of more programs and services will fulfill the food bank's dream of evolving into a community food and wellness hub.
Similar to a Community Hall or Recreation Centre, it will serve as a neighborhood hot spot that is open to the public and provides various programs and activities for all ages.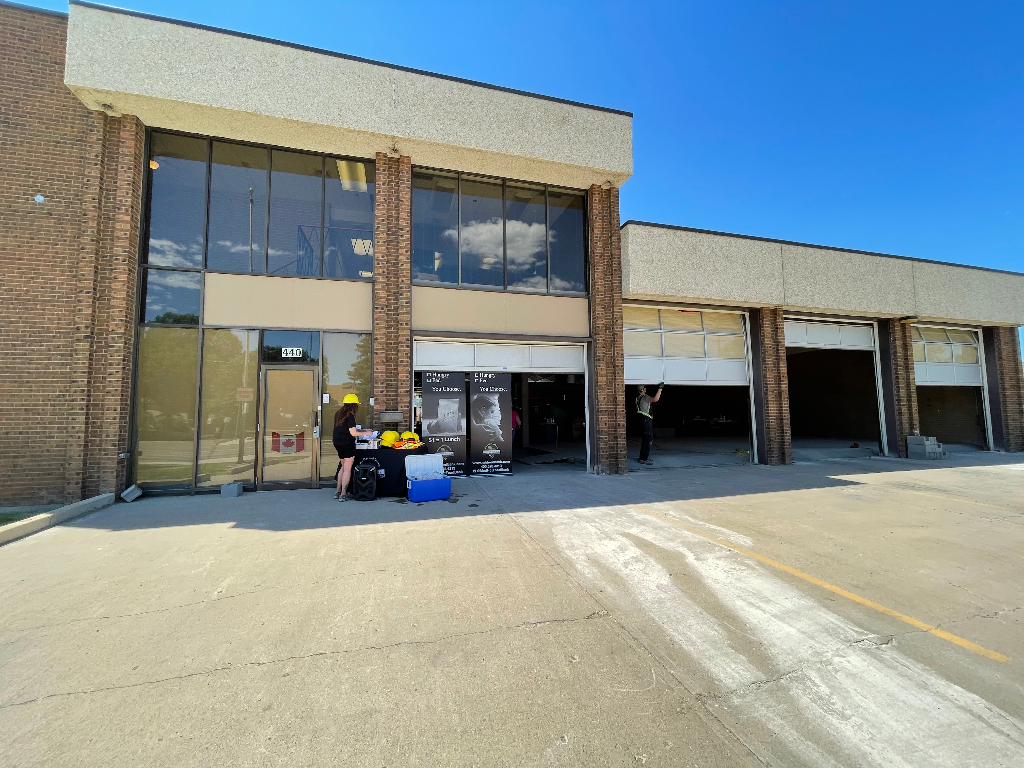 Co-op Community Spaces has been developed to help protect, beautify and improve spaces across Western Canada. In keeping with our ongoing commitment to invest in the communities we serve, Co-op will contribute $1 million to help support projects that improve the places Canadians meet, play, learn and share.
Since 2015, 147 local projects have been supported with $10.5 million dollars in capital funding.
Discover more: