LOCAL CONNECTIONS MAKE FOR WINNING PARTNERSHIPS
Actions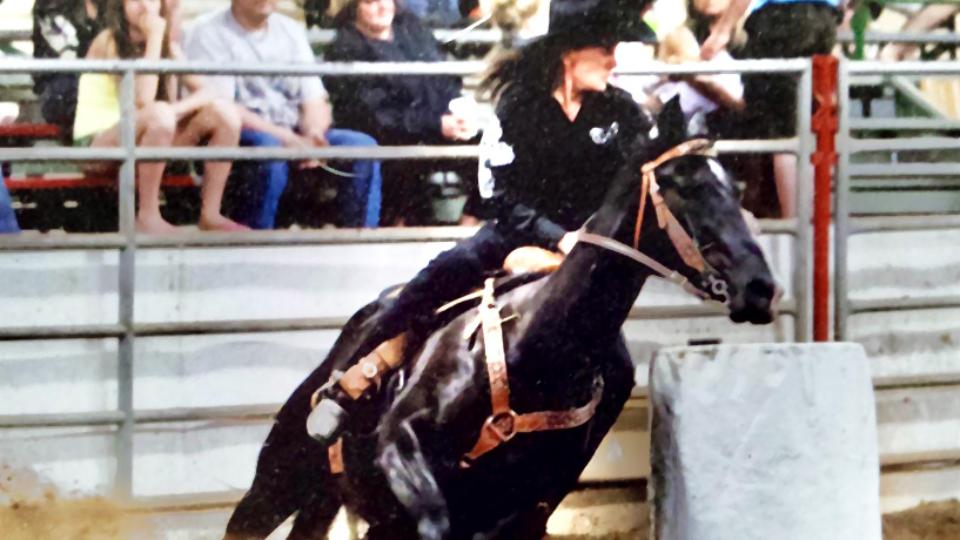 LOCAL CONNECTIONS MAKE FOR WINNING PARTNERSHIPS
September 24, 2020
At Federated Co-op, understanding the needs of local customers has always been a top priority and passion. If you were to ask professional Alberta Barrel Racing Association (ABRA) competitor Cora Wutch, she would say that it is the relationship, local connection and understanding that she receives from her local South Country Co-op – in pursuit of her barrel racing dream, that makes the customer relationship so exceptional and unique.
"I have been a Co-op customer for a very long time. I support local and that is what Co-op is all about. If it is a service or solution to my needs, I get it from my Co-op – that is where I go," says Cora, on the outskirts of Medicine Hat, Alberta. "If there is a product that I am seeking and they don't have it, they listen to me and do their best to source it for me."
Cora's love for horses, like many girls, started at a very young age – the moment she climbed into the saddle at the age of nine. It wasn't long before her passion for horses grew into a combined passion for turning barrels. Fast forward to today, almost 20 years later, and Cora's passion and obsession for the sport has evolved into a successful competitive barrel racing career.
"Supporting the success of our local customers like Cora is one of the most rewarding aspects of my job," says Toby Newton, Co-op Feed Team Member and Livestock Specialist. "Cora has been a loyal Co-op customer and friend for over 20 years. We have proudly watched and supported her competitive journey from small rodeos straight through to her success as a pro competitor on the ABRA circuit. She is a fierce competitor. She knows what she wants and where she has to be to get there. She trains hard and her horses always look exceptional in the arena – they have an amazing partnership. We are proud to play a part in that. She is such a great ambassador for the sport."
In addition to sponsorship support, Co-op offers a one-stop-shop for the nutritional requirements and dietary demands of Cora's professional equine partners and athletes.
A member of ABRA since 2000, Cora feeds her horses CALIBRE® WORKING HORSE RATION – a high energy formula fortified with amino acids to support the energy and protein requirements they need to reach their performance potential. This pelleted feed contains concentrated antioxidants that support equine immune and muscle function and joint integrity to meet the demands of exercise, training and extreme performance that barrel racing requires.
"I choose CALIBRE® WORKING HORSE RATION (14%) because it fuels my need for speed without making my horses too hot. The feed helps in their agility and performance when I need it, without the scattered mind that feeds higher in sugar or starches can cause," says Cora.
"We are extremely proud to have such an impressive roster of horses like Cora's relying on the nutritional capabilities of our CALIBRE® WORKING HORSE RATION line," says Toby. "It's a tribute and true testimony to the high quality of the feed."
"What I love most about the sport of barrel racing is the adrenaline rush and the end result of a winning run," says Cora. "When you are feeding, training and competing on your own horses – there is a lot of pride in that."
Discover more: