First load from new Cypress Blending Facility
Actions
First load from new Cypress Blending Facility
January 12, 2021
The first load of fertilizer has been shipped out from our new blending facility at South Country Co-op's Cypress Agro Centre!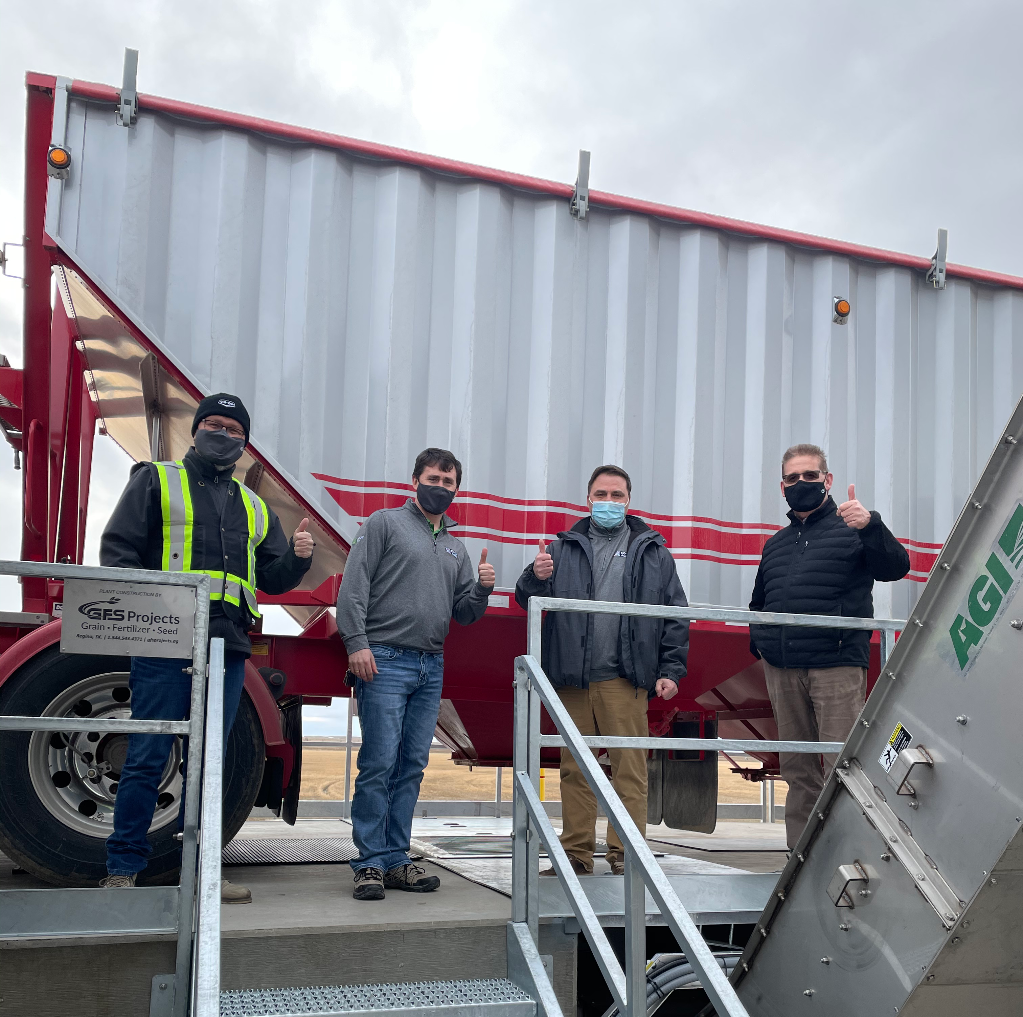 Left to right: Rick Bolen, Project Division Manager; David McAuley, Cypress Agro Manager; Mike Mueller, Agro Division Manager; Paul Haynes, South Country Co-op CEO
This blending facility was built to complement Federated Co-operative Limited's brand new, state-of-the-art Fertilizer Terminal in Grassy Lake, which can load a Super B trailer in just six minutes, and has a loop track to accommodate up to 110 train cars.
The addition of these facilities in our own back yard makes South Country Co-op uniquely positioned to provide even greater service and access to superb products that help our local growers and producers be more successful with their harvests each year.
How can the South Country Co-op Agro Team help you develop your business further? Just ask! Find your local Agro Centre here and give us a call today!
Discover more: