Membership Makes a Difference!
Actions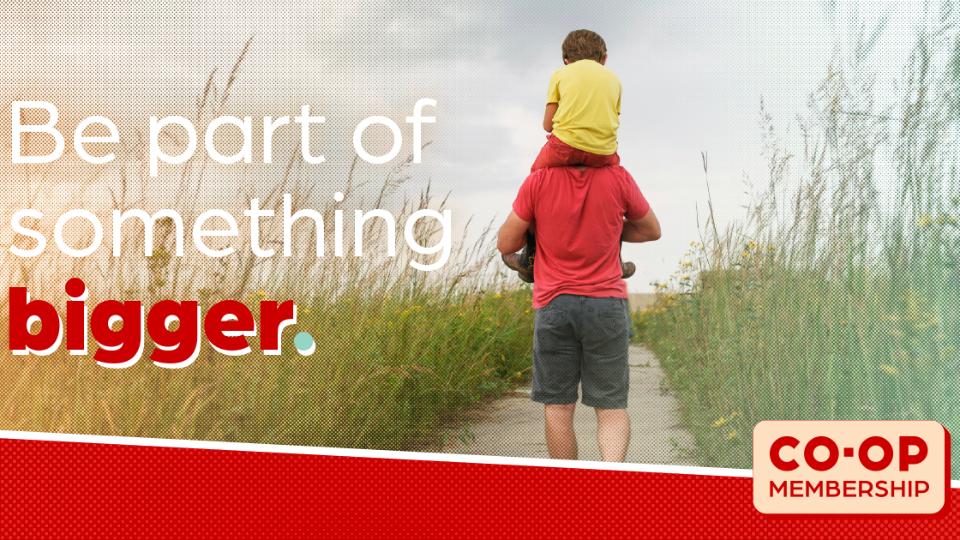 Membership Makes a Difference!
November 23, 2020
Co-op is more than just a place to shop.
Did you know that you can earn cash back and equity on almost EVERYTHING at South Country Co-op locations?
Did you know that 100% of our profits stay right here to help our community?
Did you know that with a one-time payment of $5 you get lifetime benefits as a member-OWNER of our business?
South Country Co-op has been part of southern Alberta for almost 65 years, and we're not slowing down! We're constantly looking for new ways to bring better products and services to our members and the communities we serve. Co-ops are built on a common belief held by a group of people for the benefit of more than just themselves.
Our profits are YOUR profits!

As a member-owner, YOU have the say in how South Country Co-op is run. YOU vote for our Board of Directors, YOU vote for the direction we take, YOU are an important piece in how we support all the communities in our trading area across southern Alberta.
Over the past five years, local associations across Western Canada have returned almost $1.4 billion to their members. South Country Co-op paid back over 9 million to our members from 2020!
Last year we paid back:

Dyed Fuels - 5.2% (approx. 3.5 ¢/L)
Pumps & Clear Fuel - 4.1% (approx. 4¢/L)
Crop Services - 1.5%
Fertilizer - 0.5%
Oil & Grease - 6.0%
Hardware & Ag Equipment - 1.5%
Tires - 1.5%
Propane - 6.0%
Food & Confectionery - 3.0%
Pharmacy - 7.0%
Wine & Spirits - 1.5%

Members also build an equity account year after year, that's redeemable once you're 65 years old or if you move out of South Country Co-op's business area. The more you spend, the more you save for the future!
Discover more: