Updated Store Hours due to COVID-19
Actions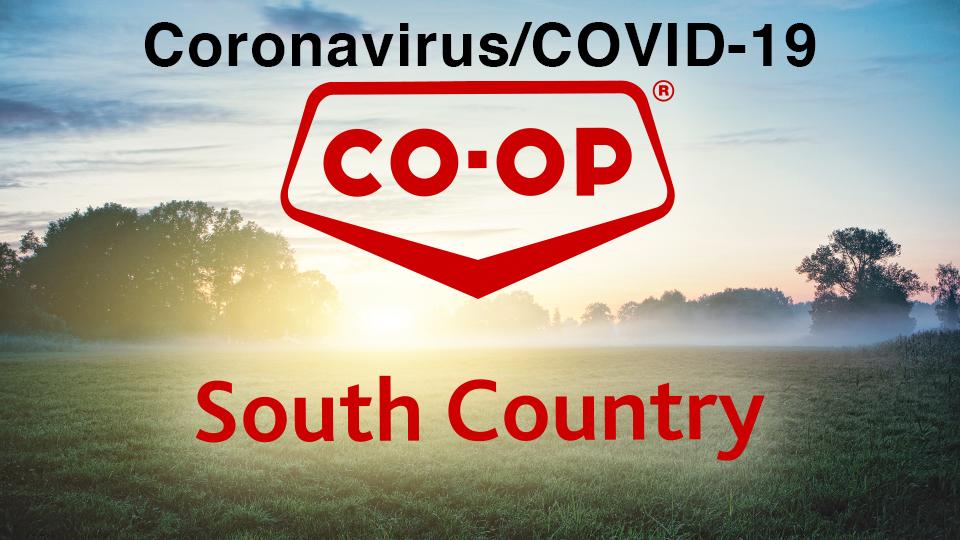 Updated Store Hours due to COVID-19
March 24, 2020
South Country Co-op is committed to the health and safety of our Team Members, member-owners, guests, and the community at large.
Due to coronavirus/COVID-19, all South Country Co-op Food Stores will be temporarily observing reduced hours, from 8am-8pm daily starting Friday, March 20. This will help our Team restock the shelves safely, clean and sanitize the store, and give them time for much-needed and deserved rest. From Monday-Friday, between 8am-9am all food stores will be open to seniors (60+) and vulnerable persons ONLY.
Our Gas Bars also have temporarily reduced hours, from 6am-8pm daily.

If you have been out of the country in the past 14 days, please do not visit any South Country Co-op sites. As per Alberta Health Services, you need to self-isolate for 14 days after returning to the country, and we want to keep our Team and guests as safe as possible.
If you are showing any signs or symptoms of coronavirus/COVID-19, please do not visit any South Country Co-op sites. If you are unsure if you need to be tested for COVID-19, please see this self assessment tool from AHS before going to the hospital, doctors' offices, or other medical clinics.
We're appreciative of all our supportive guests, clients, friends, and family who are working through this unprecedented moment in time just as we are. We're all in this together, and together we can slow the spread!
Discover more: