Thank you for making Fuel Good Day 2020 such a huge success!
Actions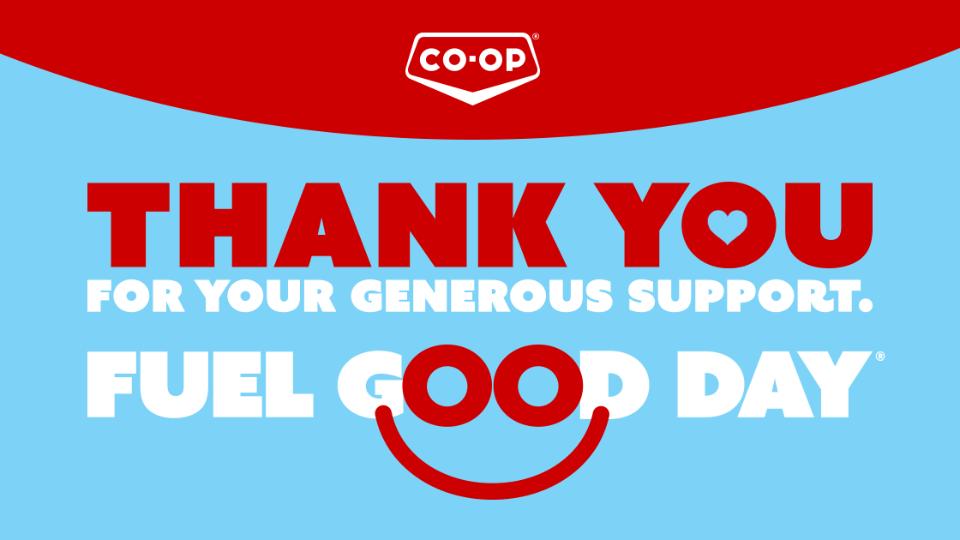 Thank you for making Fuel Good Day 2020 such a huge success!
October 1, 2020
We're happy to announce that we will be donating $12,000 to the Interfaith Food Bank Society of Lethbridge. We couldn't have done it without you.
On Tuesday, September 15, 2020, all of our South Country Co-op Gas Bar and C-Stores worked together to raise money for the Interfaith Food Bank in Lethbridge, AB!
5¢ per litre of fuel (all grades of gas or diesel from Gas Bars) and $1 from any size Co-operative Coffee or Big Cool purchased on September 15 was donated to IFB! The people of Southern Alberta once again stepped up and helped support their community. Between filling their gas tanks and filling their coffee cups a total of $12,000 was raised.
For over 30 years, the Interfaith Food Bank has provided an incredible array of services and aid to people across southern Alberta. They act as a central hub for other southern Alberta food banks to draw from, but over the years IFB has expanded beyond offering basic needs. The hard-working and dedicated team of staff and volunteers enable families with programs and skill building to help them move past the food bank lineup.
Thank you once again to all of our members and guests for coming out and helping us make Fuel Good Day such a success.
Discover more: