South Country Co-op commits to reducing plastic use
Actions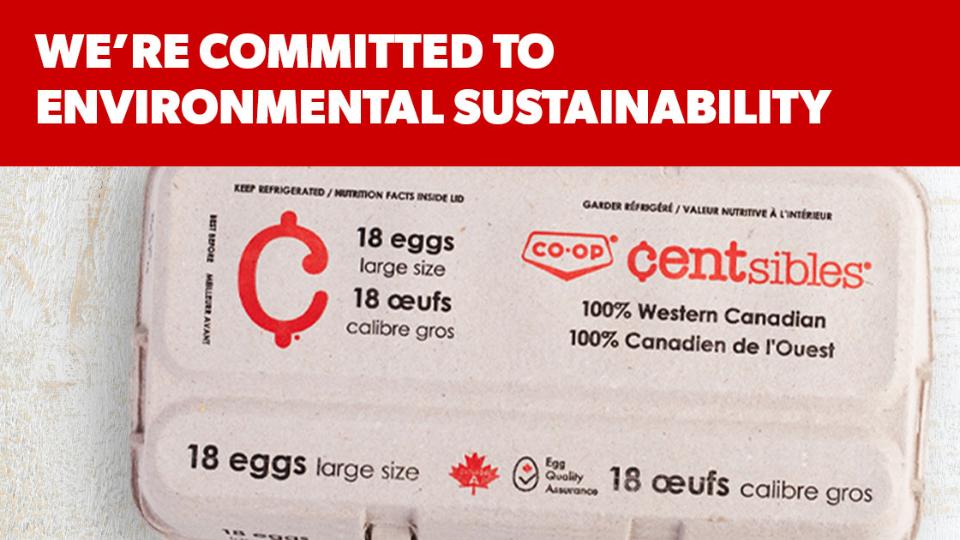 South Country Co-op commits to reducing plastic use
April 20, 2022
South Country Co-op is excited to share we have joined the Canada Plastics Pact (CPP), together with Federated Co-operatives Limited and over 160 local Co-ops across Western Canada.

"At Co-op, we are committed to ensuring the sustainability of our communities for generations to come. Signing this Pact signals our commitment to reducing our use of plastic packaging materials and doing our part to protect the environment," explained Paul Haynes CEO, South Country Co-op. "At the end of the day, it's the right thing to do."     

While this partnership may be new, the transition to new packaging materials at South Country Co-op has been happening for some time. We have eliminated plastic rings from our private label canned beverages and are encouraging guests to bring reusable totes, for example.

The Canada Plastics Pact focuses on bringing businesses, government and other key players together to create a circular economy for plastics in which plastic stays in the economy and out of the environment. The CPP has set clear, actionable targets for 2025:
• Take measures to eliminate problematic or unnecessary plastic packaging.
• 100% of plastic packaging is designed to be reusable, recyclable or compostable.
• 50% of plastic packaging is effectively recycled or composted
• 30% recycled content across all plastic packaging
Joining the CPP means South Country Co-op is committed to achieving these targets.

"Successfully tackling plastic pollution isn't something one individual or organization can do on their own. It will take collaboration. Together with FCL, we are excited to work with the Canada Plastics Pact and their members to find environmentally friendly alternatives to the packaging we currently use" shared Haynes.

While much progress has been made to reduce plastic use at Co-op, more work is needed. Customers can continue to expect changes to in-store packaging as we work to address these challenges and build sustainable communities together.

About South Country Co-op
South Country Co-op is a member-owned co-operative with over 55 locations in 19 communities across southern Alberta, with almost 700 Team members. We have 4 food stores, 3 pharmacies, 8 liquor stores, 10 agro sites, 12 gas bars, & 15 cardlocks. Giving back to our communities is a proud tradition at South Country Co-op and we look forward to many more years of contributing!

Discover more: