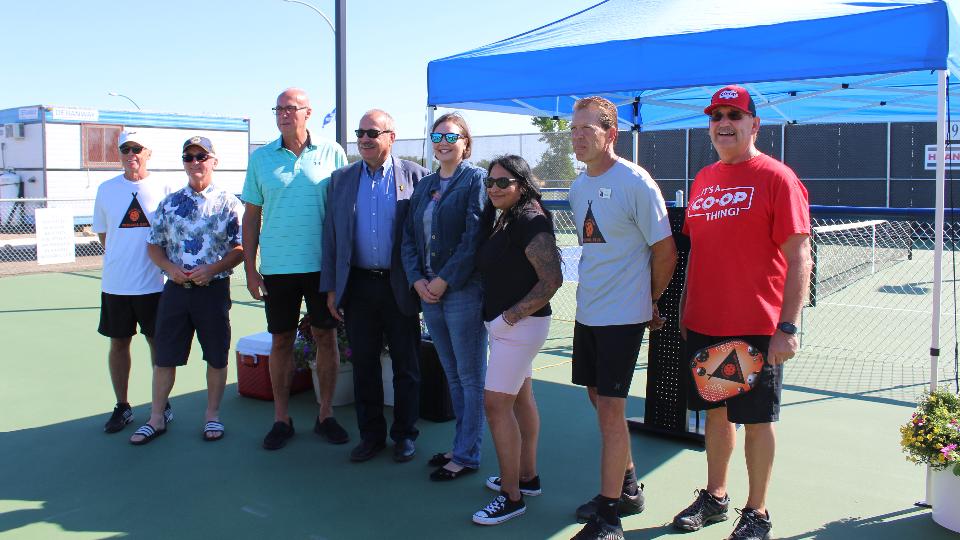 Paddles up!
August 18, 2022
On Thursday, August 18, 2022 the South Country Co-op Pickleball Courts in Medicine Hat, AB officially opened. The courts have already been broken in, as the Pickleball Club and the City of Medicine Hat held the Provincial Championships in early July--just 31 days after getting the keys to the "finest designed outdoor pickleball facility in Canada"!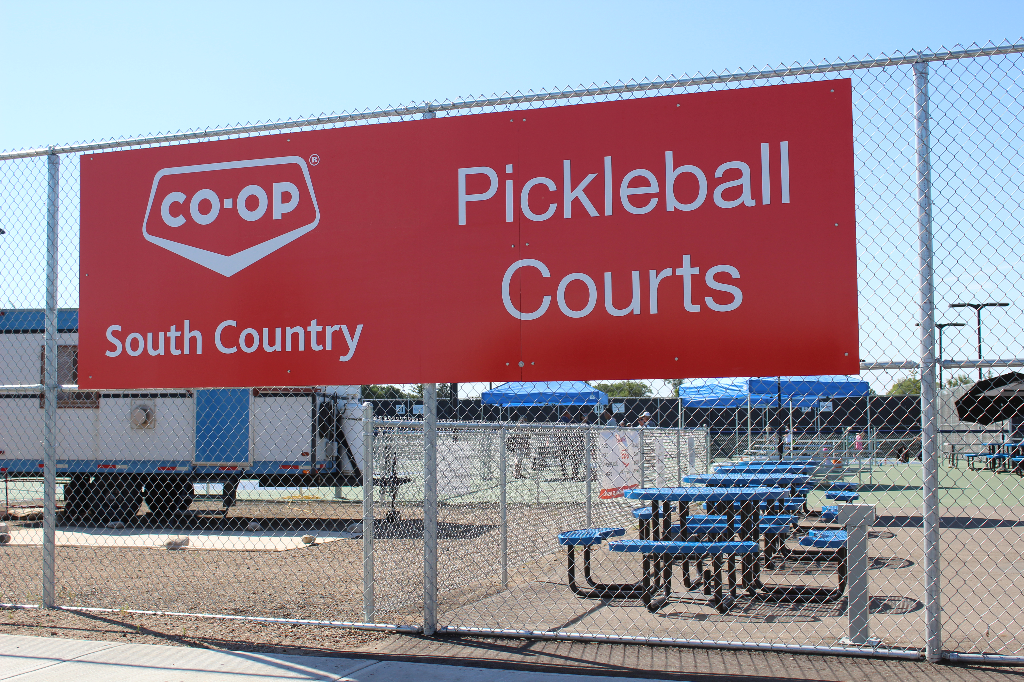 This brand new facility is located at the Big Marble Go Centre, and consists of 20 courts to accommodate the fastest-growing sport in North America. In fact, the day before the ribbon cutting, the club signed up their 350th member and Medicine Hat has the largest number of junior program members in the province!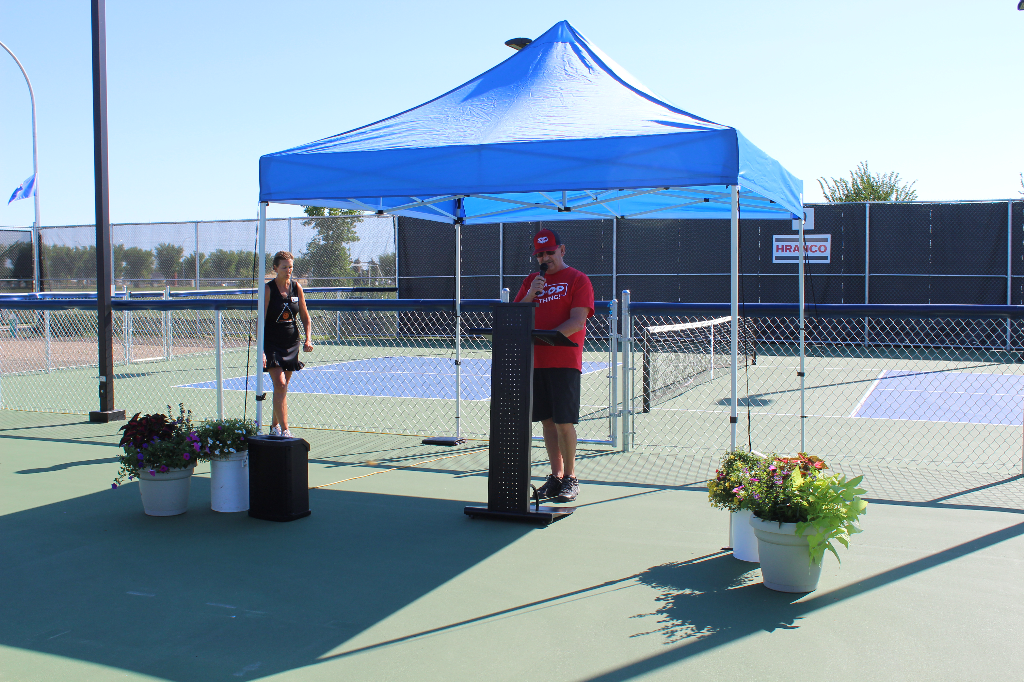 South Country CEO Paul Haynes arrived ready to test out the facility after the official launch.
On South Country Co-op's partnership with the city on the courts, Haynes said, "It's an honour to support a group of people who represent the fastest-growing sport in North America and the club with the largest youth pickle ball membership in the province.
"This facility will encourage health & vitality for our community for many years to come and it also aligns with what Co-ops are all about: supporting the long-term sustainability of a community where we all live, work, and play together. In today's times, and with everything we've all been through, one can only imagine the benefits of getting out there and not only enjoying some great exercise but most importantly, having some fun and meeting new members that live in this wonderful community.
"Paddles up!"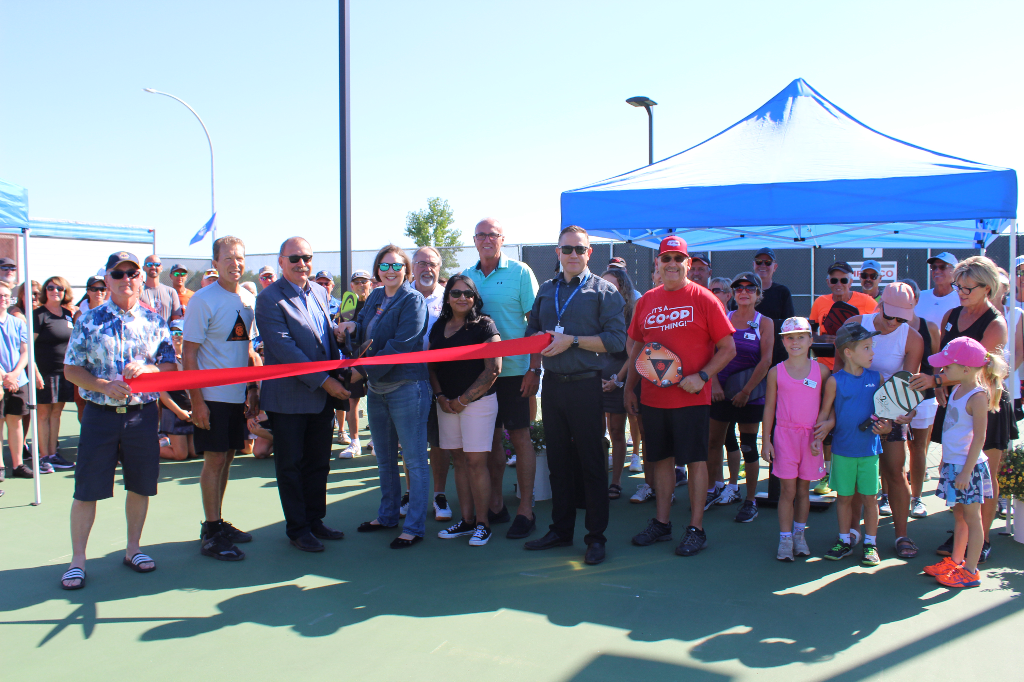 Along with Pickleball club members and leaders, dignitaries were on hand, such as Minister of Municipal Affairs Ric McIver, Medicine Hat Mayor Linnsie Clark, City Councilor Shila Sharps, and MP Glen Motz with South Country Co-op Board Director Bill Ressler, and CEO Paul Haynes.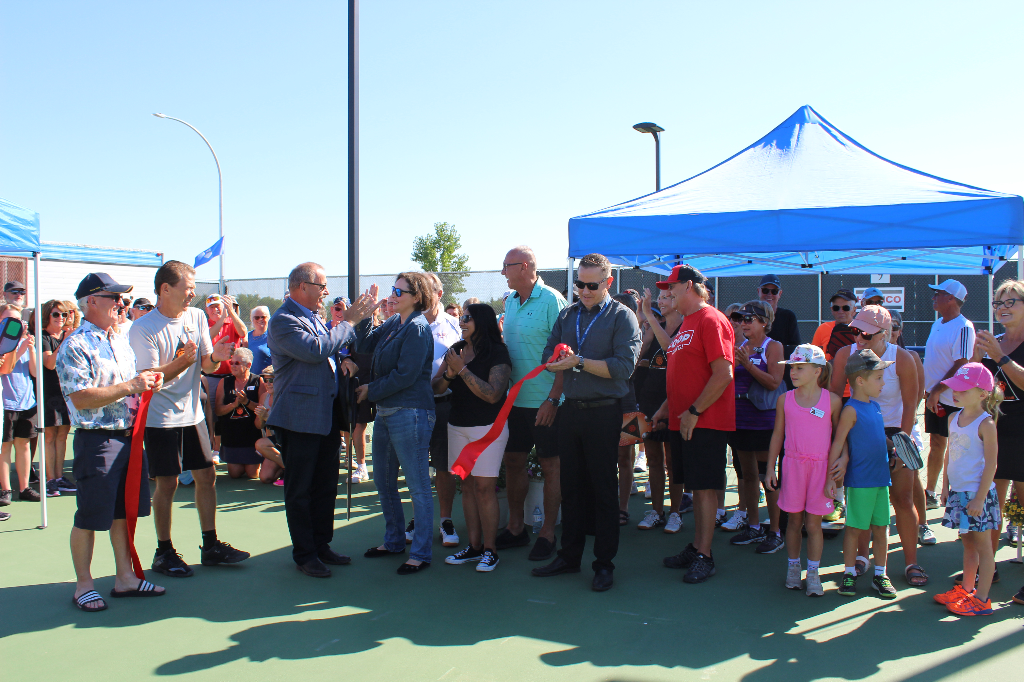 Ric McIver said of the facility: "this blows the picture I had in my mind away. [...] Might I say, as I listen to this, the fact that you hosted a province-wide tournament 31 days after getting the keys to this place— that shows a certain amount of moxy in this town. Dare I say, guts. Well done."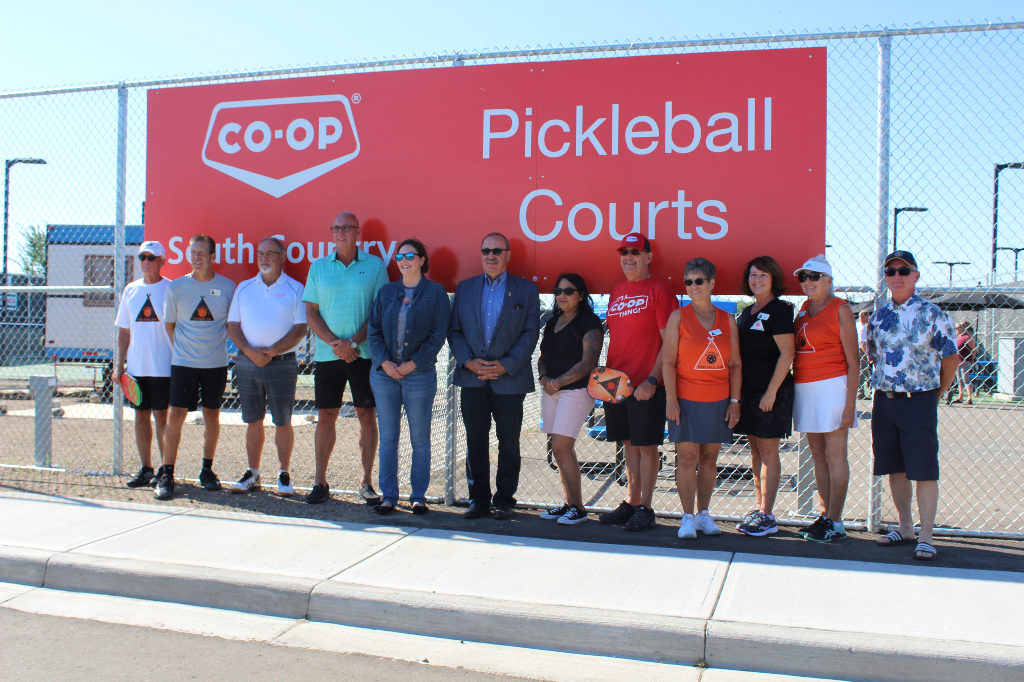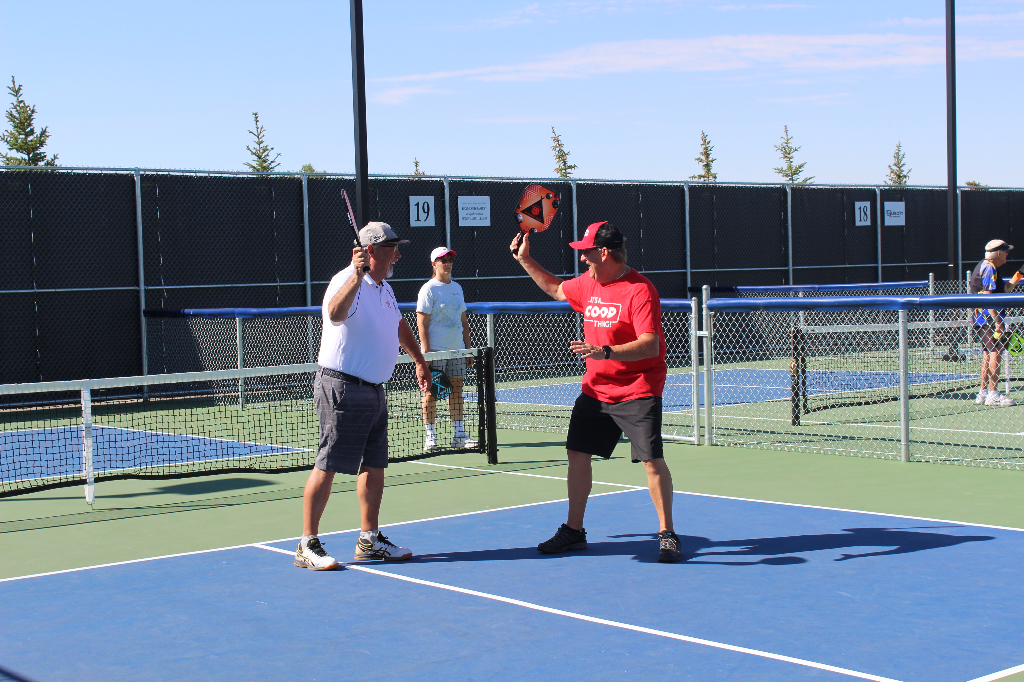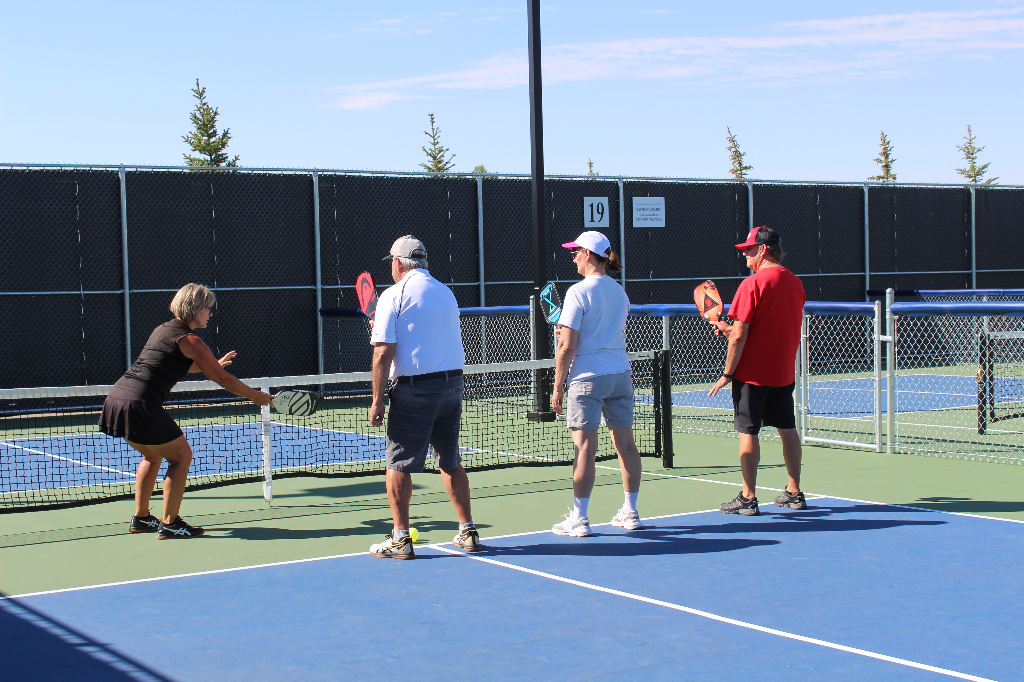 CEO Paul Haynes and South Country Director Bill Ressler face off for a match before getting some beginner training to play the game.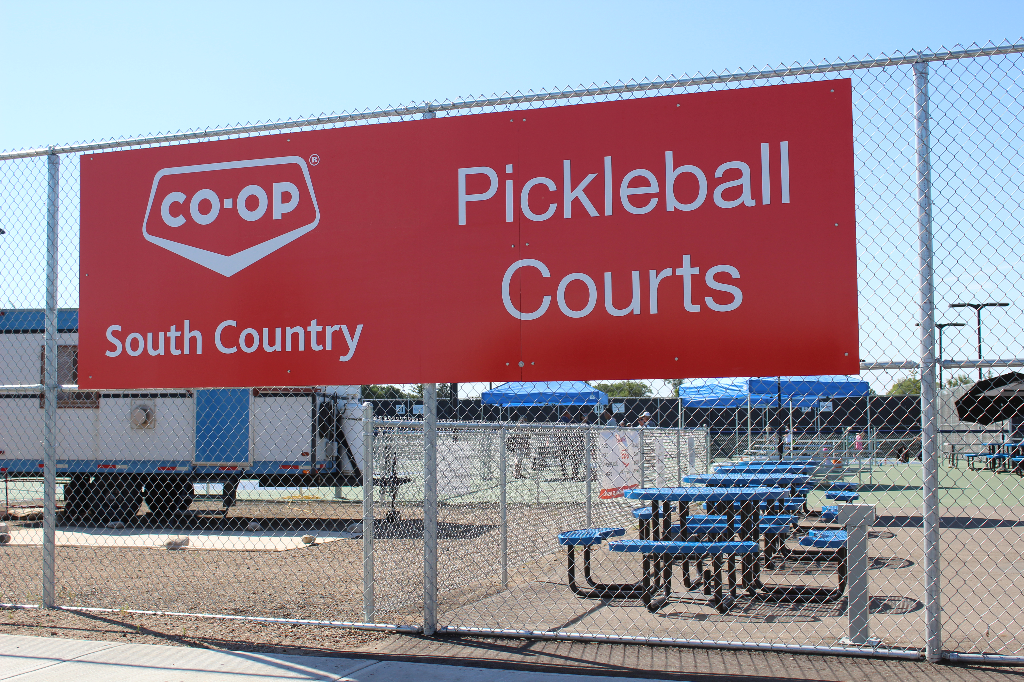 When you're in Medicine Hat, check out the South Country Co-op Pickleball Courts and experience the fastest growing sport in the country!
Discover more: