Over $5,000 donation to Santa Claus Fund
Actions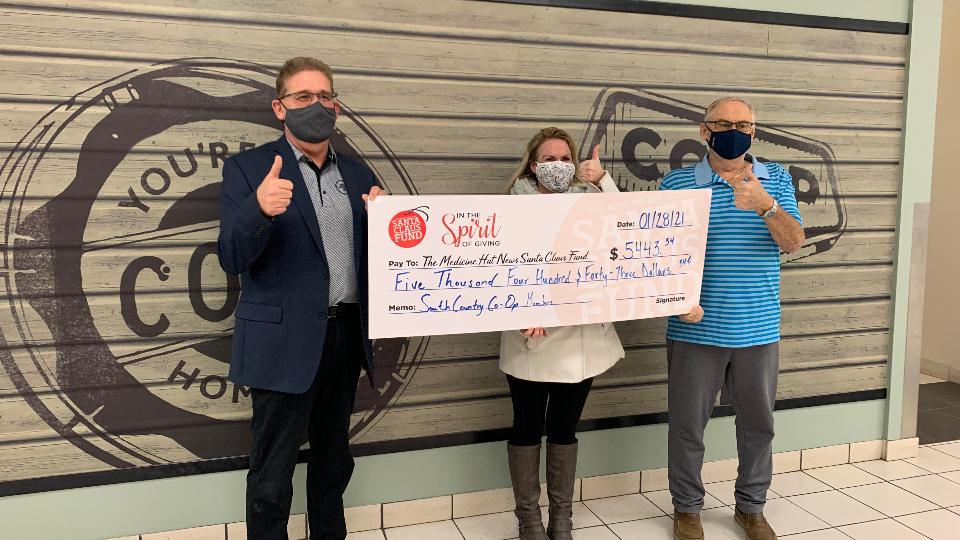 Over $5,000 donation to Santa Claus Fund
January 28, 2021
South Country Co-op Food centre customers helped make Christmas extra merry for families in need during the 2020 holiday season!
Guests were asked to donate at the till to the Santa Claus Fund during their visits to our Medicine Hat Food Centres; their generosity went a LONG way and a cheque for $5,443.34 was presented to representatives from the SCF on January 28.
Since 1986, the Santa Claus Fund has been dedicated to helping less-fortunate families during the holiday season and has assisted thousands of individuals in the past 35 years thanks to the dedication and hard work from caring volunteers. There are a number of ways to get involved with the Santa Claus Fund and be part of their magical Christmases for years to come!
Discover more: