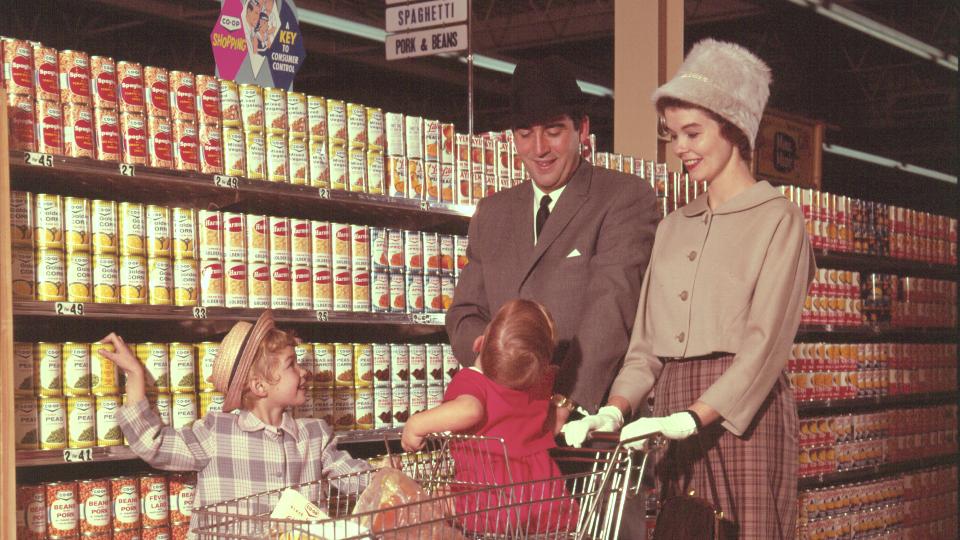 Our History
September 30, 2015
Co-operatives have a long history of serving members in Western Canada. In the early 20th century, people worked together to create retail co-operatives in many towns in the four western Canadian provinces (Manitoba, Saskatchewan, Alberta and British Columbia).
We pride ourselves on our customer service and invite you to visit a location closest to you. When you visit, we strive to make you to feel like "You're at home here."
1956 - the First Years for Medicine Hat Co-op
In 1956, 300 individuals paid $50 each to form a Co-op. As a result of the raised capital, Medicine Hat Co-op was formed and incorporated on April 13, 1956.
The company started with a small grocery store in downtown Medicine Hat. By 1960, a Bulk Petroleum, and Agro Centre was added to the already established Co-op family. Over the years, Medicine Hat Co-op has grown and diversified into many products and services and several locations.
1961 - The First Years for Vauxhall Co-op
Vauxhall Co-op Petroleum Limited was incorporated on the 16th of January in 1961. The original board of directors were Barney Welsh, Raymond Skretting, Henry Dick, Ernest Tilleman, Ed Hart, George Forchuk, Pete Unruh and Dale Dunn. Starting shares were valued at $35.00 which is equivalent to about $240,00 in 2014. Members were required to hold two shares to be eligible members.
The first petroleum truck was bought from John Whitlock for $4,000 and the first two service pumps were installed. Total sales for 1961 was $8433.96 and they sold 31,298 gallons of fuel.
In 1962 the first annual meeting was held with 80 people present.
As we grow...
The South Country Vauxhall Co-op:
1983 - Vauxhall Co-op took over the Co-op in Brooks
1995 - Foodstore in Vauxhall opened
2005 - Brooks Agro moved to new site with new cardlock and Agro center.
2007 - Vauxhall Co-op took over operations of the Lethbridge cardlock from Federated Co-op.
2009 - Vauxhall Co-op took over operations of Brooks Gas Bar and Brooks Liquor Store which were presently operated by Federated Co-op.
2011 - Vauxhall Co-op Limited changed their name to South Country Co-op Limited to embrace our changing geographics and bring unity to the organization.
2012 - South Country Co-op opened cardlock locations in Hays and Duchess.
2013 - South Country Co-op acquired 3 Fertilizer/Agro locations in Claresholm, High River and Barons. We also opened a cardlock location in Picture Butte.
2014 - Bassano became the latest addition to our cardlock locations. South Country Co-op will open two new Gas Bar and Liquor Store locations in Lethbridge as well as an Agro/Crop Protection site in Lethbridge @ Broxburn.
2015 - Members of the South Country Co-op and the Medicine Hat Co-op held special meetings and a vote was taken to amalgamate the South Country Co-op of Vauxhall with the Medicine Hat Co-op to become a much larger South Country Co-op that serves all the Southern Alberta region. Amalgamation was made official as of November 29, 2015.
2016 - This year saw South Country Co-op open two new Cardlock sites. One in Bow Island and one in Taber. Construction on the new corporate office began as well with an early 2017 occupancy date.
2017 - South Country Co-op opens its brand new Corporate office located at 969 16 St SW Medicine Hat on May 29th. They also announced a partnership with the Canalta Group to build a gas bar, convenience store, car wash and liquor store next to Canalta's brand new hotel on Strachan Road in Medicine Hat. In addition to that, South Country Co-op acquired a third liquor store in Lethbridge located at 1515 Mayor Magrath Drive South and two new fertilizer facilities located in the towns of Lomond Alberta and Foremost Alberta. 2017 also saw us complete a $6 million dollar renovation to our Northlands Food Centre. We proudly completed this job using 98% local contractors and trades people.
Discover more: