Grand Re-Opening Fun for 13th Avenue Food Store and Pharmacy
Actions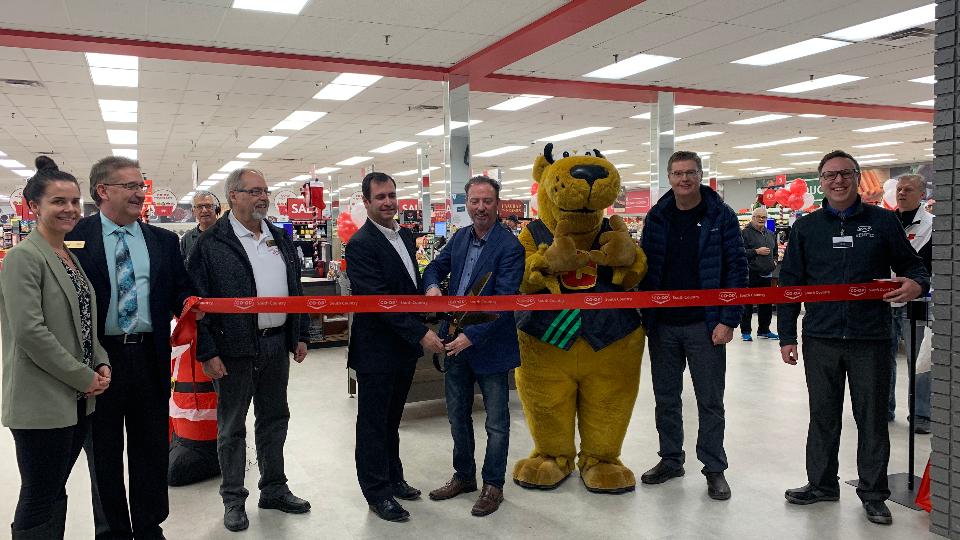 Grand Re-Opening Fun for 13th Avenue Food Store and Pharmacy
November 25, 2019
The wait is over!
After a few months of renovations and construction, the 13th Avenue Food Store and Pharmacy grand re-opening has been celebrated! On Saturday, November 23, the South Country Co-op Team was joined by members, guests, and esteemed dignitaries to help us cut the ribbon on this exciting project.
Some new features guests can expect at the food store are the addition of the Market Town Fried Chicken program in the deli, homemade kettle chips and tortilla chips, a larger and more varied floral arrangement selection, a gift inspiration area (great for the coming holidays!), updated produce and bakery fixtures, and a focus on long-term sustainability with energy efficient systems.
The 13th Avenue pharmacy has moved down the mall to directly across from the food store to ensure a more seamless shopping experience. Have your prescription filled while you shop!
Additionally, the pharmacy has a bigger space for the Team working behind the counter, and for guests, which will improve your experience while shopping with us. You'll now find a wider selection of over-the-counter products, more consultation rooms for guest privacy, and additional prescription drop-off and pick-up windows. There will also be improvements with efficiency thanks to SynMed, a new blister-packing machine that automates medication packaging. If you take multiple medications, ask a Pharmacy Team member how having your prescriptions blister-packed can save you time and ensure you've taken your medications as directed.
South Country Co-op is incredibly proud to say that the project was completed using 100% local contractors, ensuring continued benefit to the local economy!
Our top priority is always to our members and guests, and we thank you for your patience during construction so we can better serve you, and bring you an expanded selection of quality products and services! We hope you enjoy the updated look to 13th Avenue Food Store and Pharmacy and everything it has to offer!
For more pictures of the grand re-opening see our Facebook photo album.

Pictured from left to right: Sarah Koch from the Medicine Hat Chamber of Commerce, South Country Co-op CEO Paul Haynes, Board member Bill Ressler, Board President Richard Potter, Medicine Hat Mayor Ted Clugston, Cooper, Board Vice President Craig Weich, and 13th Ave Food Store manager Kevin Wagner.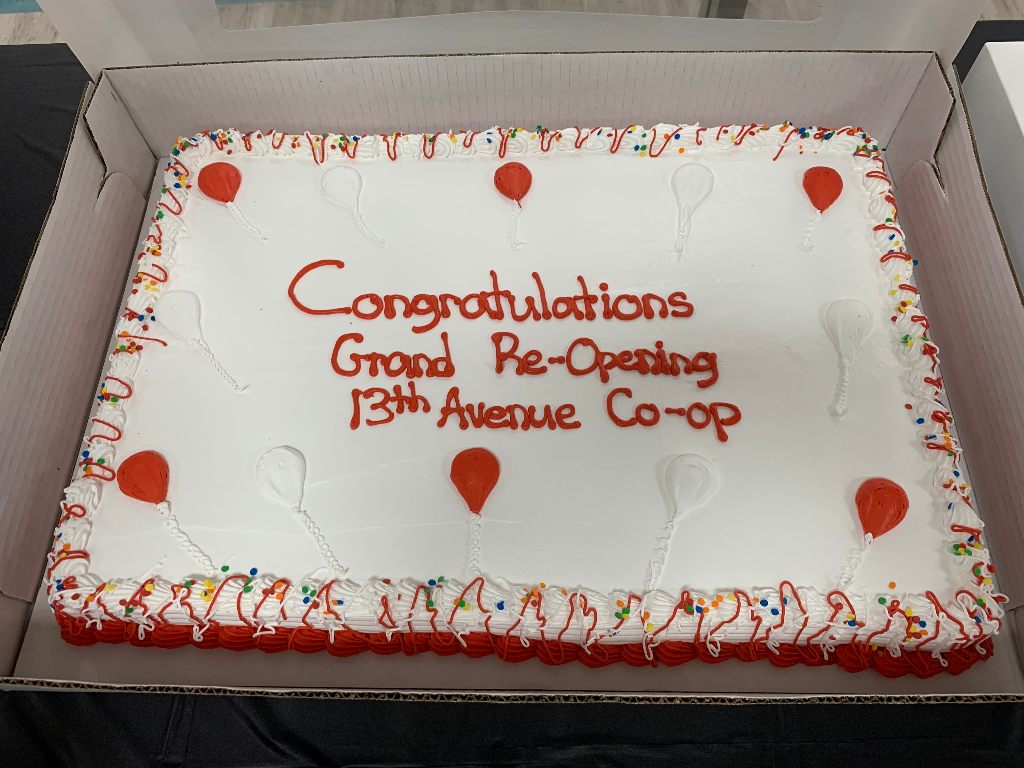 Cake and coffee were offered to guests, along with various samples of our Co-op Private Labels brands throughout the store.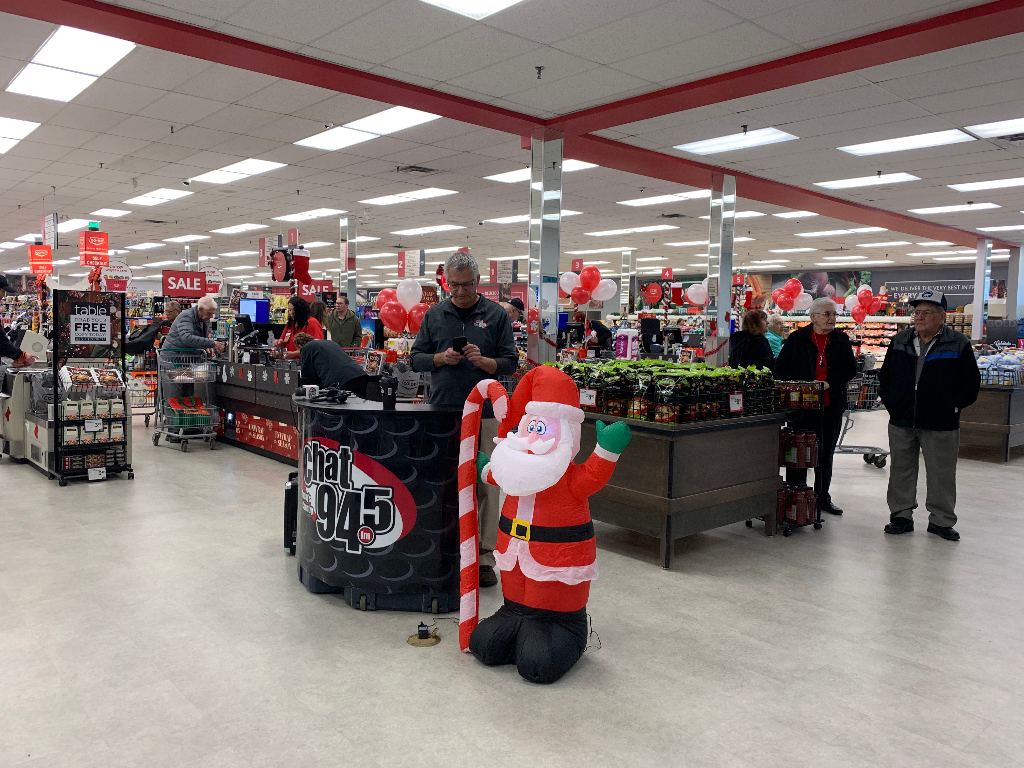 Jim Duce from Chat 94.5 was live on location, keeping the city up-to-date on all the excitement.
Cooper had lots of fun making new friends, and handing out swag bags to future South Country members!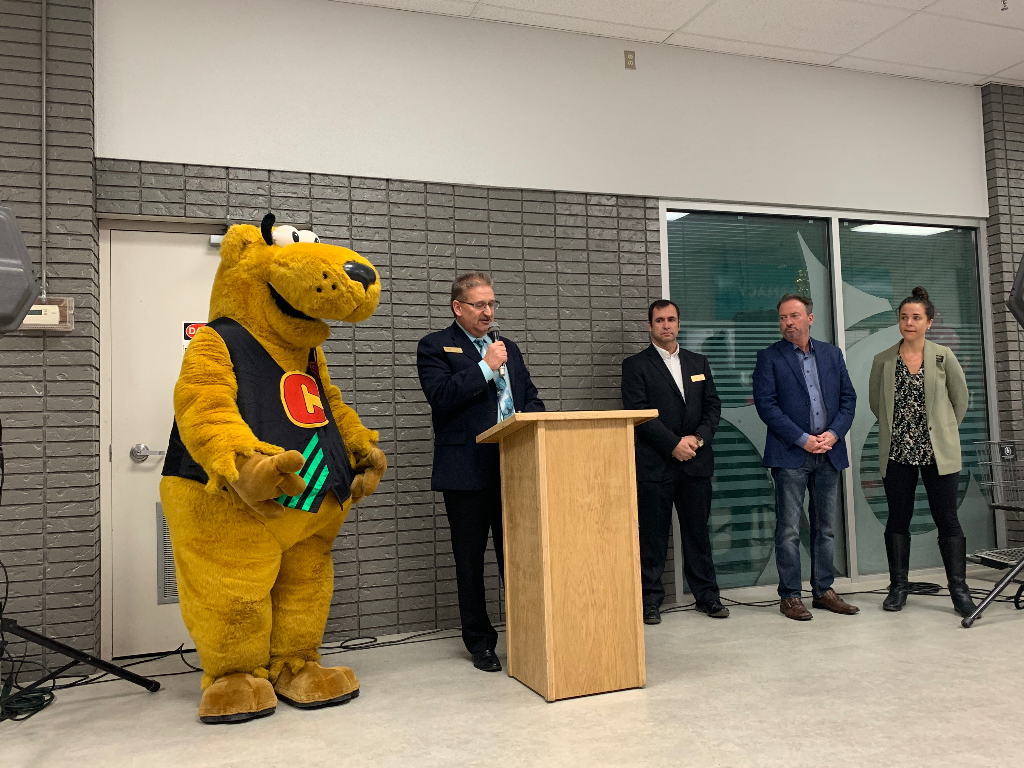 Left to right: Cooper, CEO Paul Haynes, Board President Richard Potter, Mayor Ted Clugston, and Sarah Koch from the Chamber of Commerce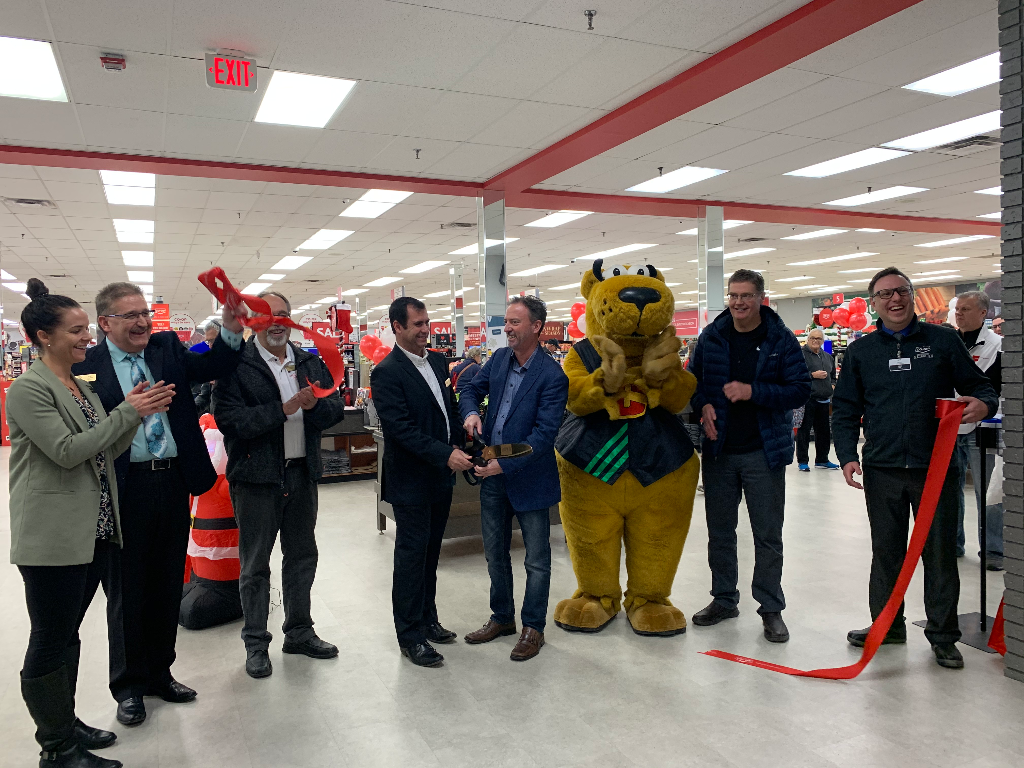 Thank you for a great celebration, everyone!
Discover more: