Get ready for community spaces!
Actions
Get ready for community spaces!
January 21, 2021
Applications for Community Spaces open soon!
If you're part of, or know of, a registered charity, non-profit or organization, or a community service co-operative with a project in the works for the benefit of everyone, you could receive up to $150,000!
Since 2015, Federated Co-operatives Limited (FCL) has awarded $9.5 million to community projects across western Canada that help bring our communities together and build social connections. To date, 132 projects have been funded, including a number across southern Alberta within South Country Co-op's trading area.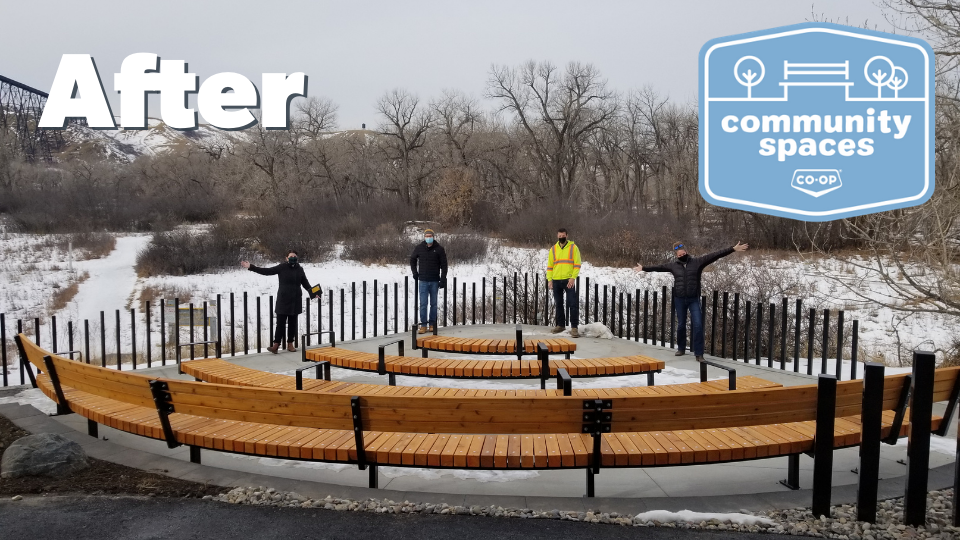 With help from Community Spaces, FCL has given back to local projects such as the Helen Schuler Nature Centre outdoor classroom (see picture above), the Medicine Hat Public Library's children's developmental playspace, Police Point Park's Co-op Community Prairie Viewpoint, the Lethbridge Interfaith Food Bank's Co-op Community Kitchen, and the Redcliff Bicycle Skills Park.
For more information on who can apply and the kinds of projects that are considered click here.
Discover more: