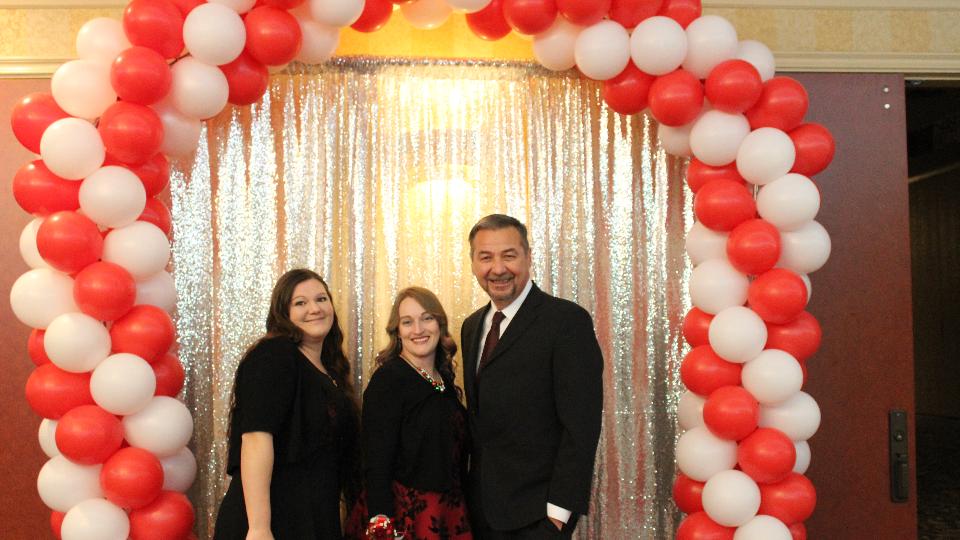 Celebrating our team
December 5, 2022
Congratulations to all the South Country Co-op team members that have met career milestones this year. To recognize their accomplishments and celebrate their dedication, South Country Co-op held a red carpet event on November 18th, 2022.
This year, over 60 team members were acknowledged for their commitment to South Country Co-op and their contribution to our success with awards ranging from 5 to 45 years-of-service. South Country Co-op would like to honor the efforts and commitment of their team members and acknowledge these special milestones.
5 Year Service Awards
Courtney Blouin, 13th Ave Pharmacy
Evelyn Brown, Redcliff Gas Bar
Levi Champion, Chinook Liquor
Lana Chartrand, 13th Ave Pharmacy
Chris Danderfer, Broxburn Agro
Kyle De Groot, Westgate Gas Bar
Larry Dietrich, Lomond Agro
Penelope Dumelie, Northlands Food Centre
Mylo Forsyth, Lomond Auto
Irene Fournier, Taber Food Centre
Ian Gillespie, Taber Food Centre
Andrea Hutchinson, Lomond Agro
Clinton Johnson, Redcliff Gas Bar
Tamara Jones, Taber Food Centre
Donald Kipta, Northlands Liquor
Laurette Koble, Northlands Pharmacy
Branden Lant, 13th Ave Gas Bar
Nola Larsen, Northlands Food Centre
Krysten Liggett, Northlands Pharmacy
Trevor Lightbown, Claresholm Agro
Jennifer Messenger, Strachan Liquor
Michelle Munsch, Dunmore Liquor
Tracey Murray, Brooks Agro
Eva Neufeld, Taber Food Centre
Erinn O'Brien, Corporate Office
Jennifer Pasicka, Northlands Food Centre
Shane Price, Brooks Petroleum
Frank Redecop, Vauxhall Agro
Curtis Russell, 13th Ave Pharmacy
Katherine Smithson, 13th Ave Food Centre
Christopher Swile, Northlands Food Centre
Morgan Tory, Cypress Agro
Tyesha Tschritter, 13th Ave Food Centre
Anabel Wurz, Taber West Gas Bar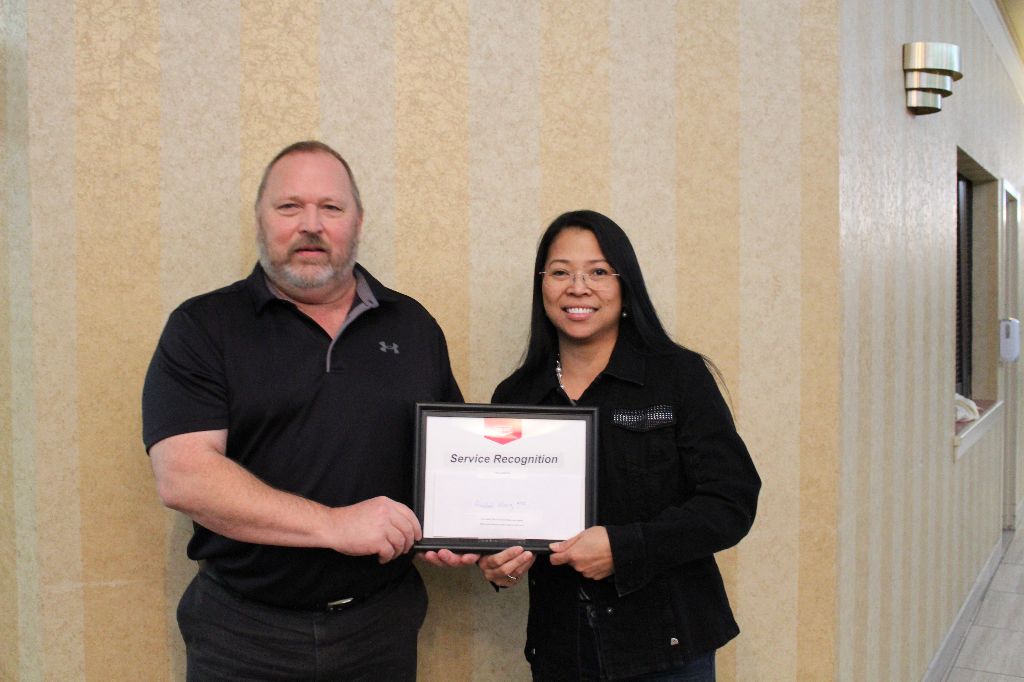 Anabel Wurz with Gas Bar Division Manager Brad Klassen.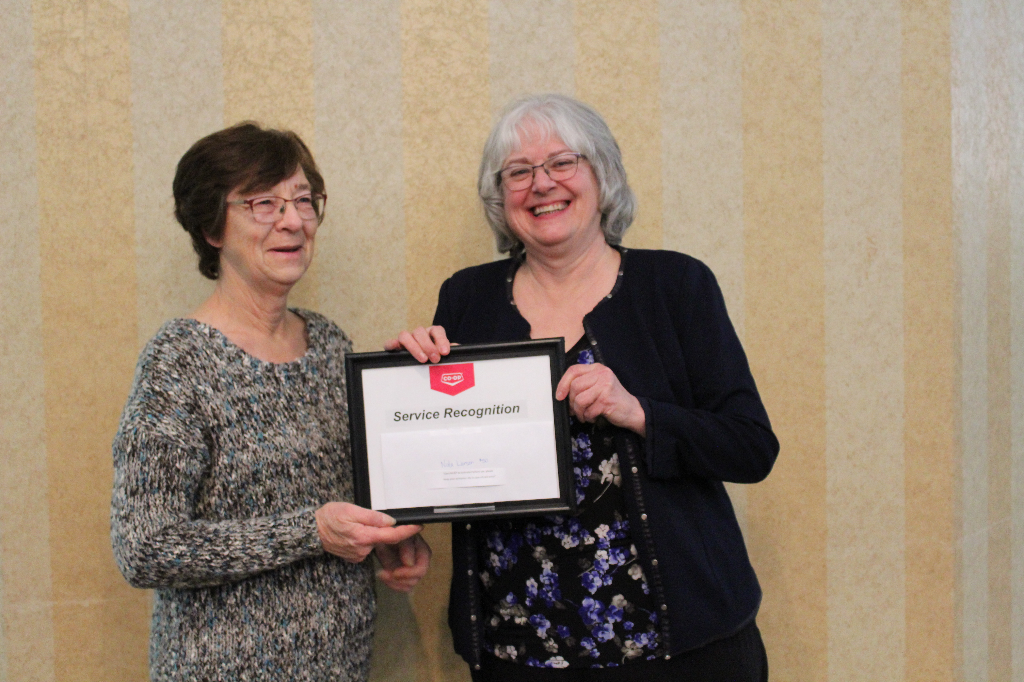 Nola Larsen with Northlands Deli Manager Vanise Will.
10 Year Service Awards
Michelle Haggart, Strachan Liquor
Ann Harder, Taber West Gas Bar
Rhonda Howell, Northlands Gas Bar
Jacqueline Kress, Vauxhall Agro
Tayler Malm, Taber Pharmacy
Catrin Roessler, 13th Ave Food
Dean Shropshire, Corporate Office
Lori Valgardson, Taber Food Centre
Steve Vander Meer, Barons Agro
Carla Wagenaar, Northlands Gas Bar
Steven Waters, Cypress Ago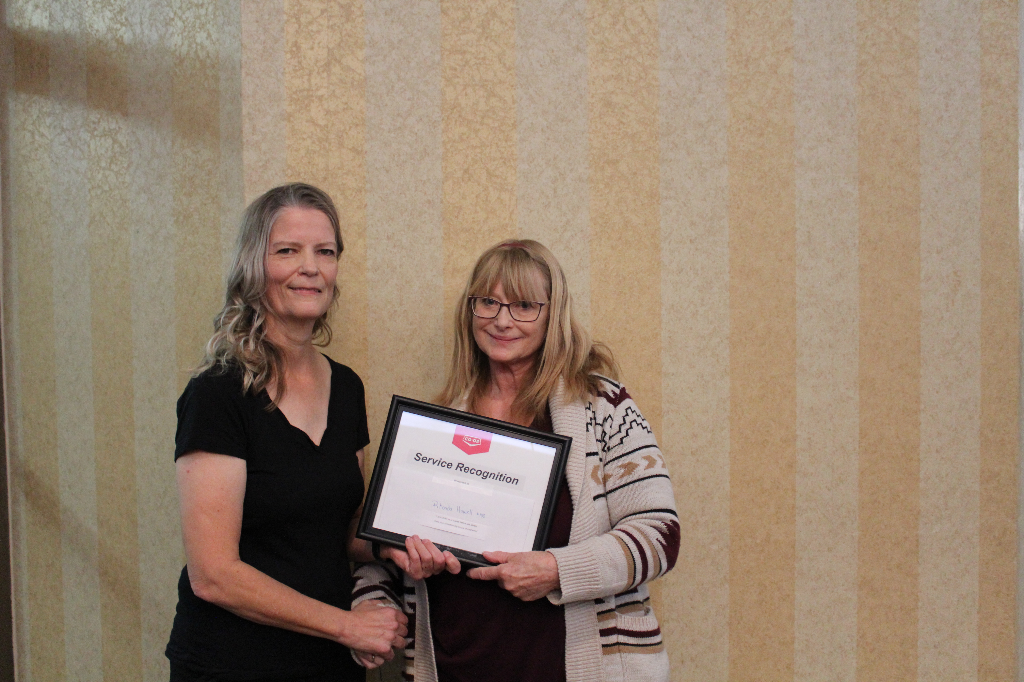 Rhonda Howell with Northlands Gas Bar Manager Andrea Bond

15 Year Service Awards
Lena Furgala, Northlands Food Centre
Janice Glauser, Maple Ave Gas Bar
Carin Jensen, Taber Pharmacy
20 Year Service Awards
Kimberly Hahn, 13th Ave Food Centre
Shauna Jesse, Northlands Food Centre
Darlene Shaw, Taber Food Centre
Kathy Sutherland, Northlands Gas Bar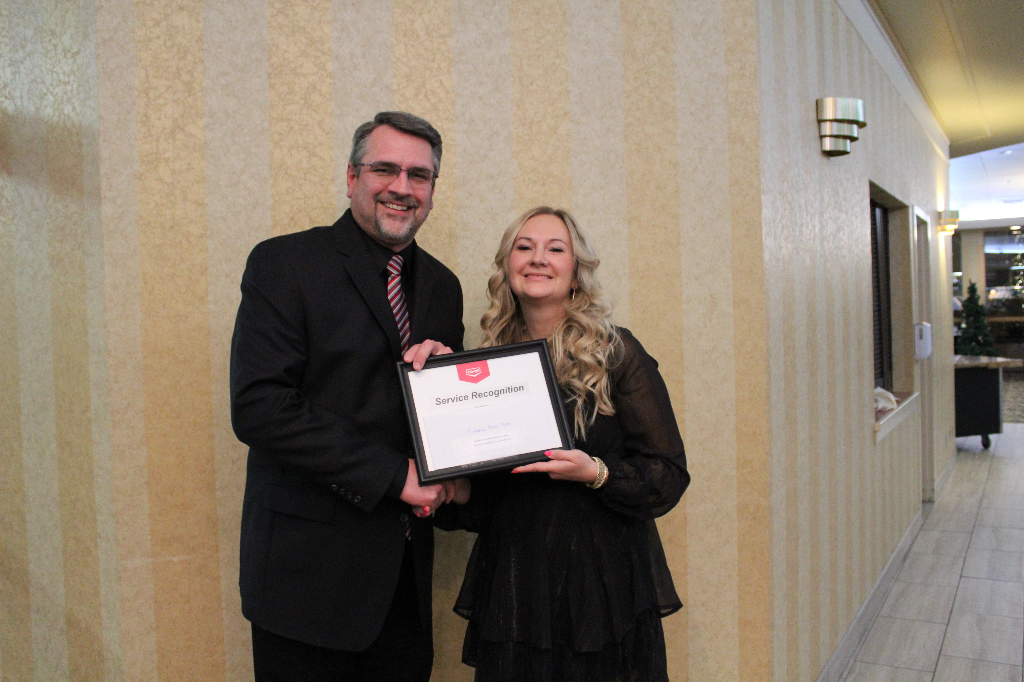 Kimberly Hahn with Food Division Manager Darren Andres

25 Year Service Awards
Kristy Bergdahl, Northlands Food Centre
Teri Davies, Maple Ave Gas Bar
Angela Prysiazny, Cypress Agro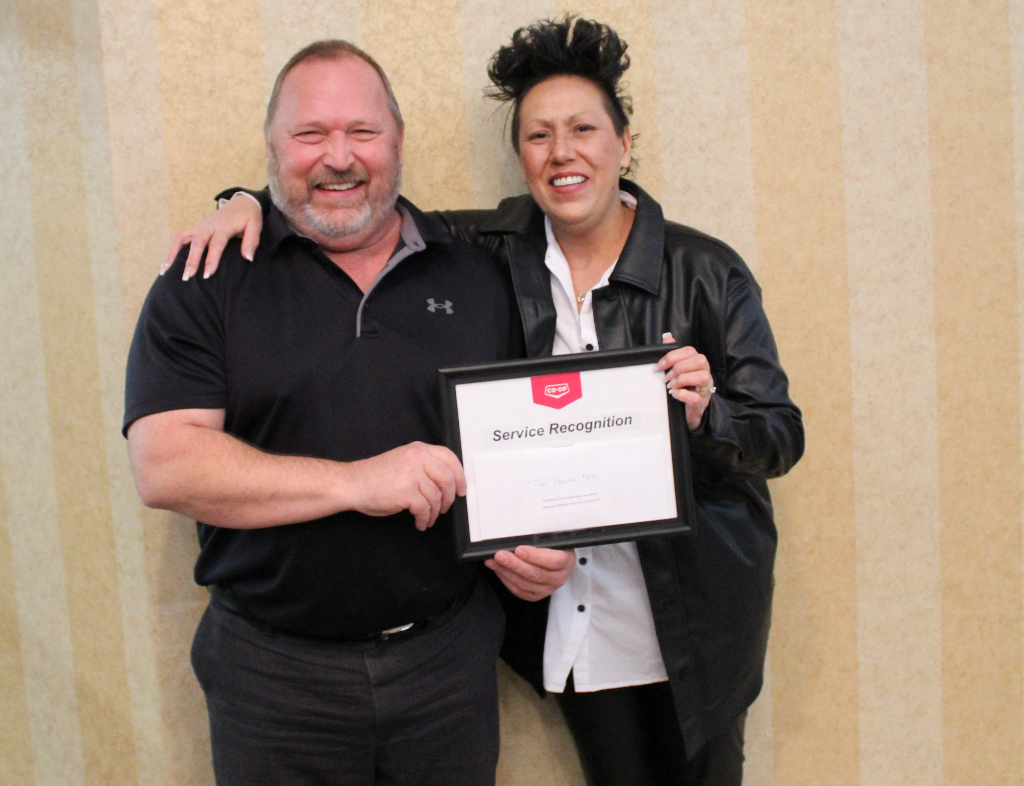 Teri Davies with Gas Bar Division Manager Brad Klassen

30 Year Service Awards
Eric Wittrock, Northlands Food Centre
35 Year Service Awards
Debbie Styre, 13th Ave Food Centre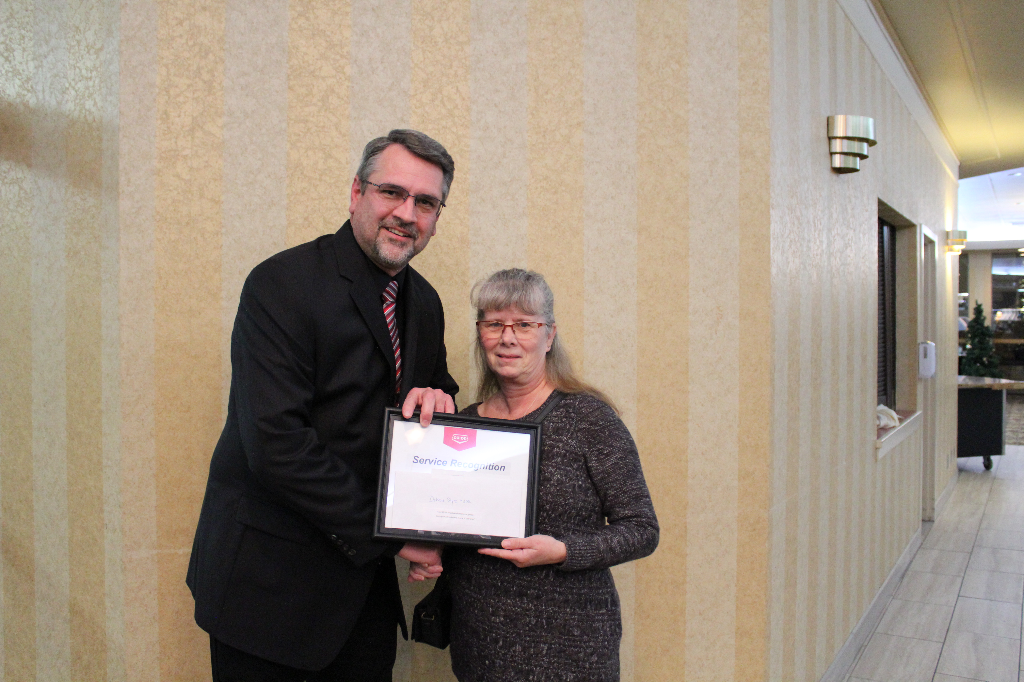 Debbie Styre with Food Division Manager Darren Andres.

40 Year Service Awards
Elaine Hammel, Corporate Office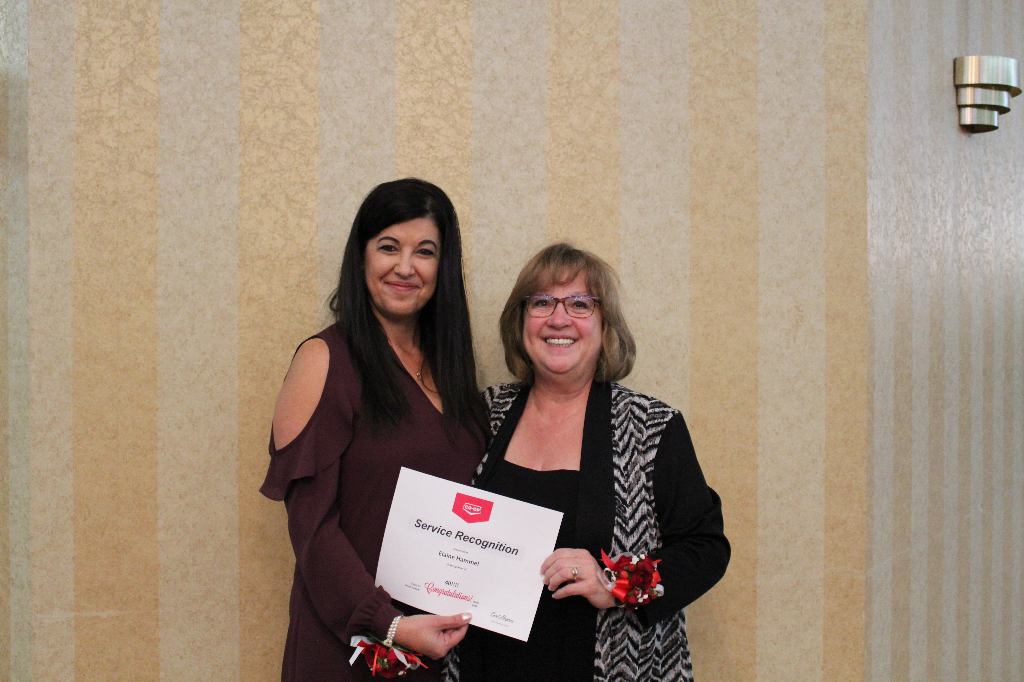 Elaine Hammel with VP of HR Sherilynn BeBeau
45 Year Service Awards
Penny Schafer, Taber Food Centre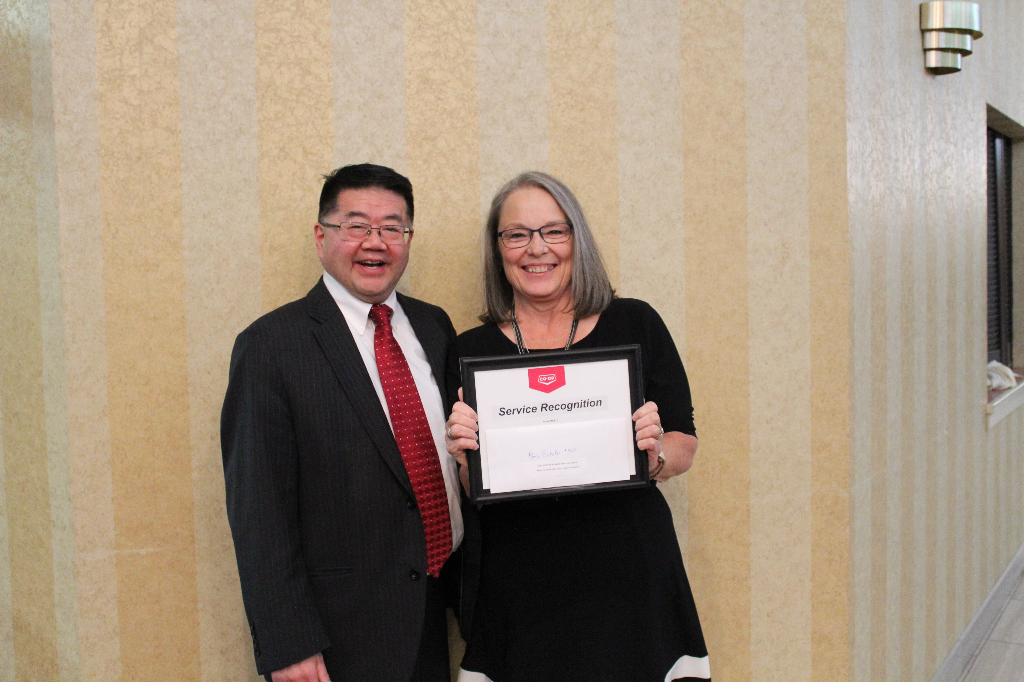 Penny Schafer with Taber Food Centre Manager Rod Yokoyama
Thank you to everyone who came to celebrate their time with South Country Co-op and have fun! We hope you enjoyed the red carpet experience!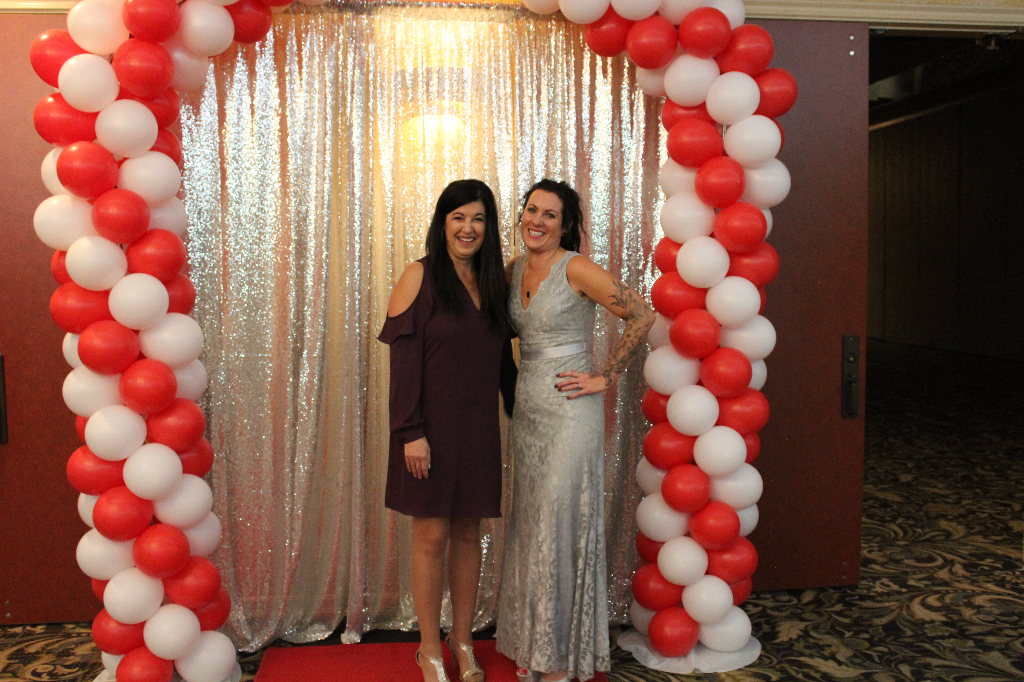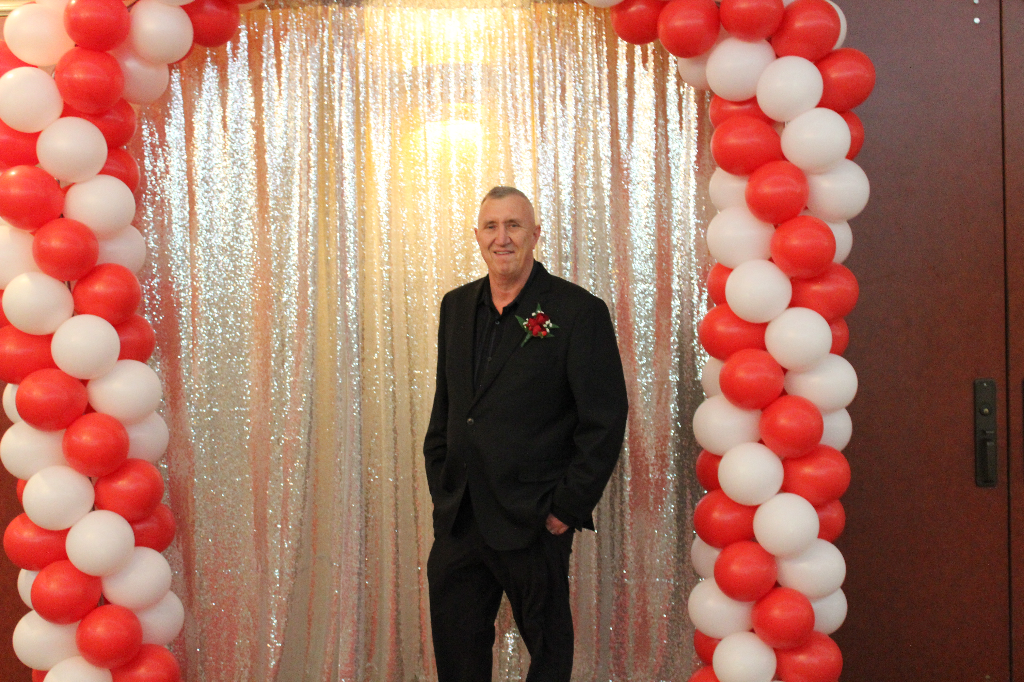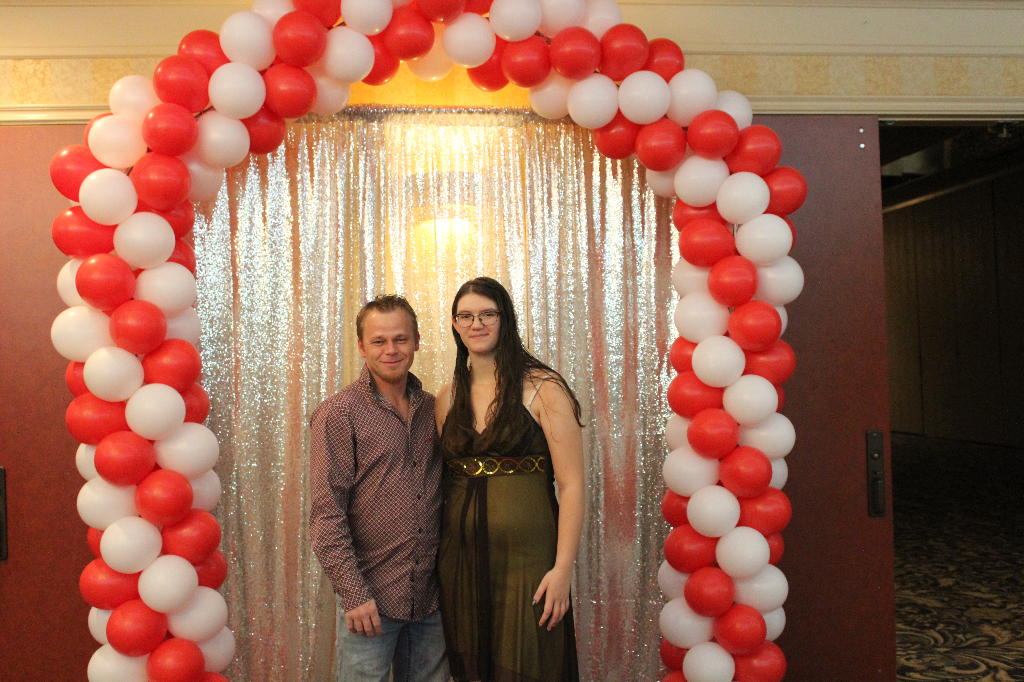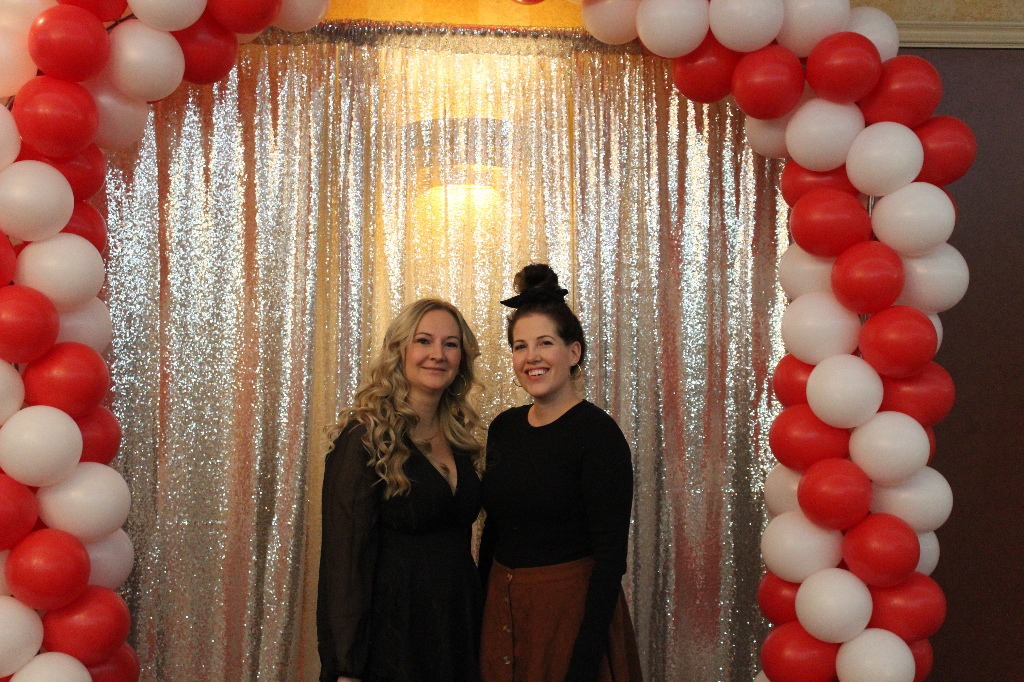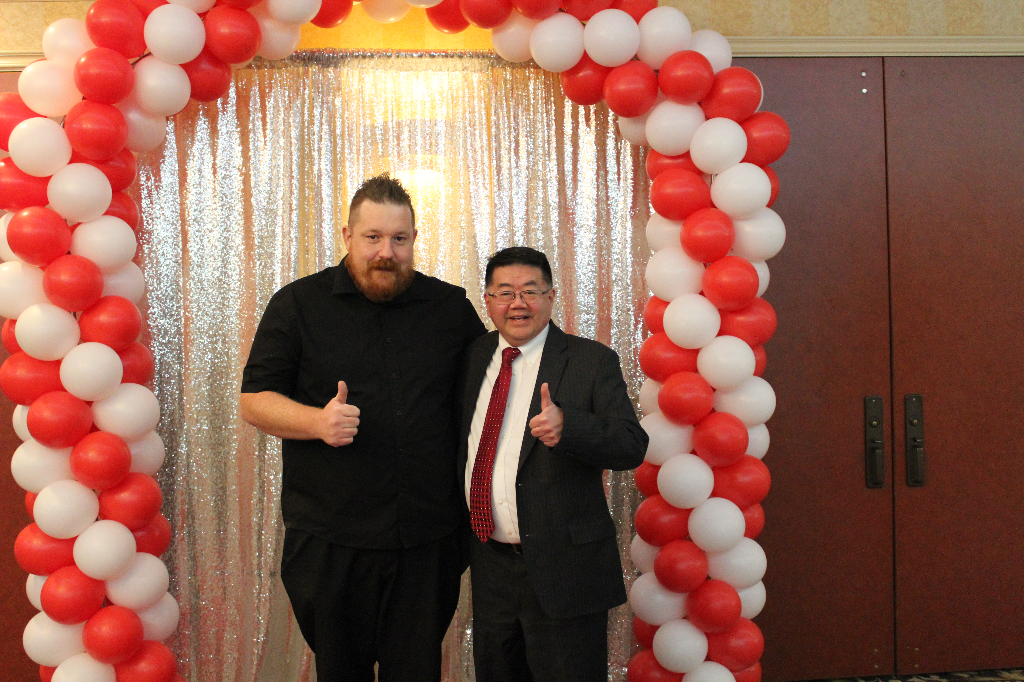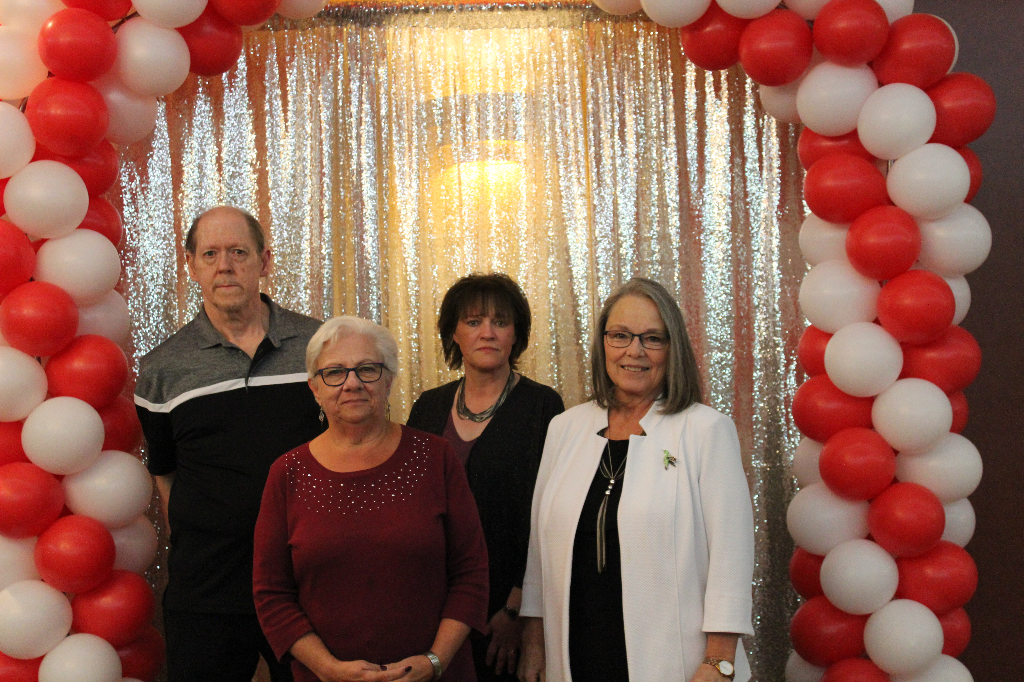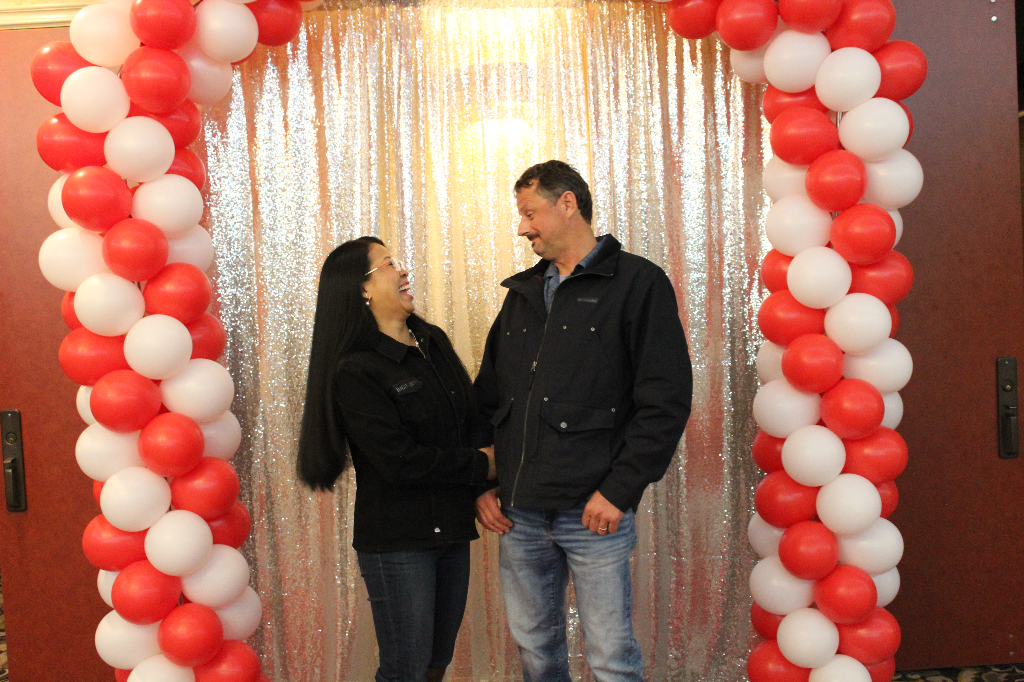 Discover more: