Annual General Meeting 2021
Actions
Annual General Meeting 2021
February 22, 2021
South Country Co-op's 2021 Annual General Meeting will be held virtually on Monday, March 22, 2021 beginning at 7pm, using the free video conferencing program, Zoom.
If you're interested in attending our virtual AGM please sign up between February 22 & March 10, 2021. You can expect to see an invitation to the meeting about 5 days before the AGM.

If you have not received your invitation 5 days prior to the AGM please phone 403-580-0505 for assistance.

*Please note: you MUST select the AGM box at the bottom of the sign up form to be added to the mailing list exclusively for this meeting, even if you already receive emails from South Country Co-op, or if you attended our 2020 virtual AGM.
Please review this guide on what to look for to attend the AGM, and some guidelines on how the meeting will run virtually.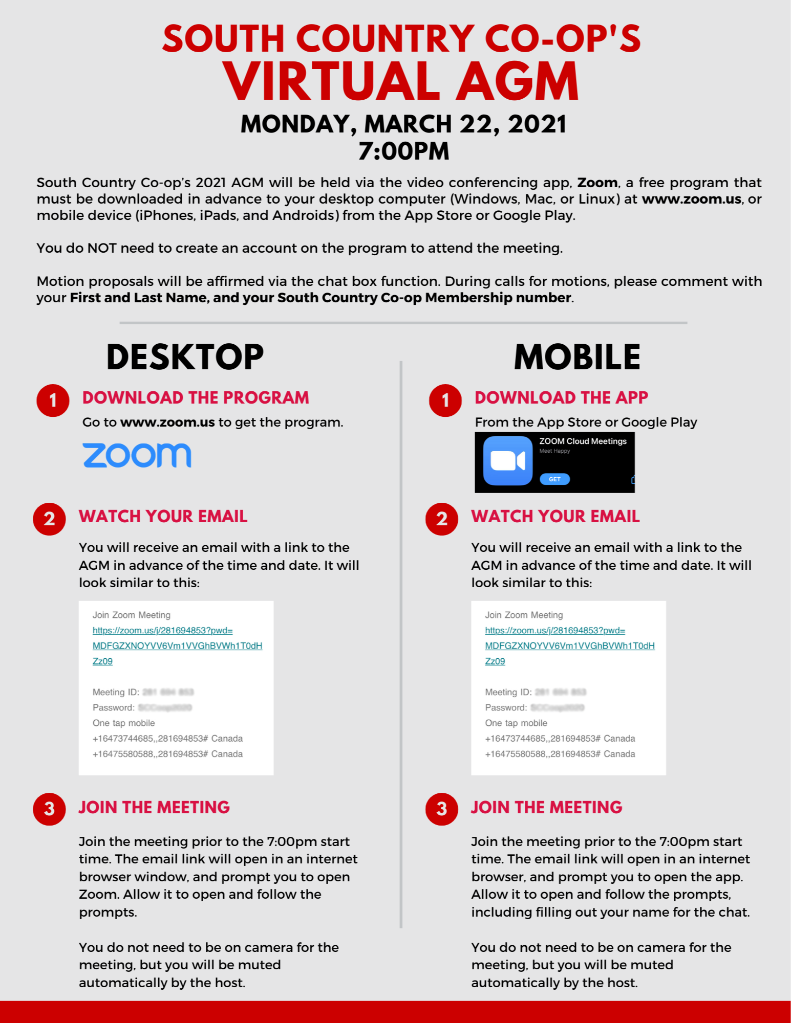 Discover more: