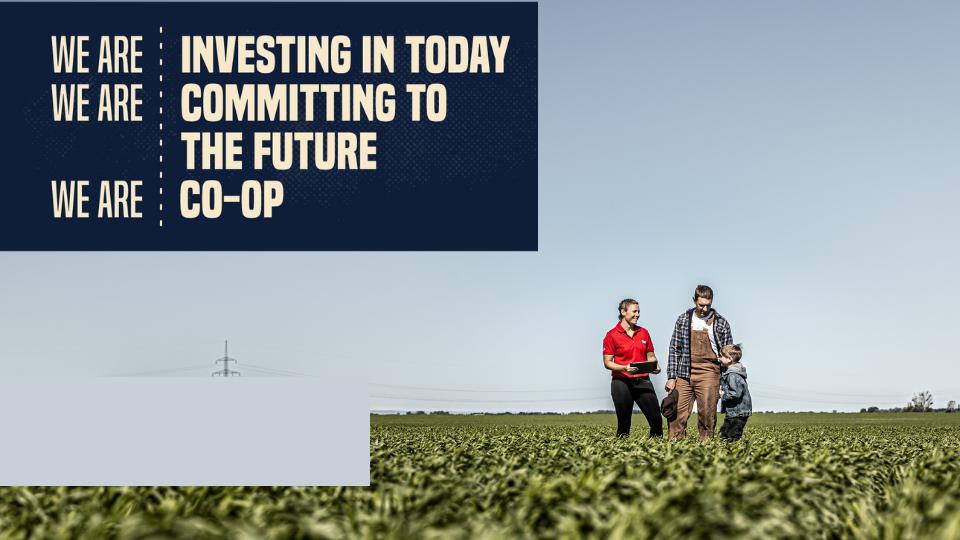 About South Country Co-op
April 25, 2023
South Country Co-op Limited, with their head office in Medicine Hat, formerly Medicine Hat Co-op Limited, was incorporated in 1956.
We are a member-owned Co-operative with locations throughout Southern Alberta. We employ close to 700 employees at our various locations and take pride in the fact that that we have over 62,000 members.
We are a diverse organization, with cardlock locations in Bassano, Bow Island, Brooks, Claresholm, Duchess, Vauxhall, Hays, Lethbridge, Picture Butte, Redcliff, Medicine Hat, Oyen, Acadia Valley, Taber & Dunmore.
We have a Gas Bar/Touchless Car Wash location in Brooks; two gas bars in Taber, one with a Touchless Car Wash; two locations both with Touchless cars washes in Lethbridge; 4 gas bars in Medicine Hat, three of which have the Touchless Car Wash; one in Dunmore, one in Redcliff and one in Oyen.
We have 10 Agro-Fertilizer locations. Our agro sites are located Barons, Broxburn, Brooks, Claresholm, High River, Lethbridge, Lomond, Medicine Hat, Oyen and Vauxhall.
There are four Food stores, one in Taber, one in Vauxhall and two in Medicine Hat. The Medicine Hat and Taber Food Stores have Pharmacies in or near their facilities.
In total, we have eight Liquor Stores which are located in Brooks, Dunmore, Redcliff, three in Medicine Hat and two locations in Lethbridge.
Co-operatives are democratic organizations controlled by their members, who elect representatives as their board of directors who in turn hire the management of their local association. Lifetime membership is a one-time cost of $5 and can be purchased at any of our staffed locations.
We are proud to be part of the communities we do business in and take pride in being a community builder. We contribute to many local organizations and feel it is important to support our local businesses as well as Canadian suppliers. We purchase from over 40 local suppliers to increase sustainability within our own communities.
Our High Performance Gasoline and Premium EP3000 Diesel is refined at the Co-op Refinery in Regina, SK and customers can take pride that the fuel they put in their tanks is from one supplier.
The continuing development of South Country Co-op is a priority for its board of directors, management and employees. South Country Co-op believes in serving the needs of their members and customers through exceptional service, quality products, variety, selection, choice and value. Traditions that started decades ago remain the cornerstone of who we are today. A promise to stay local, a commitment to the community and a business model that shares profits with anyone who wishes to become a member.
If you are a member, you're an owner and we thank you for your business. If you're not already a member, we invite you to become one.
Discover more: