13th Avenue reopening celebration
Actions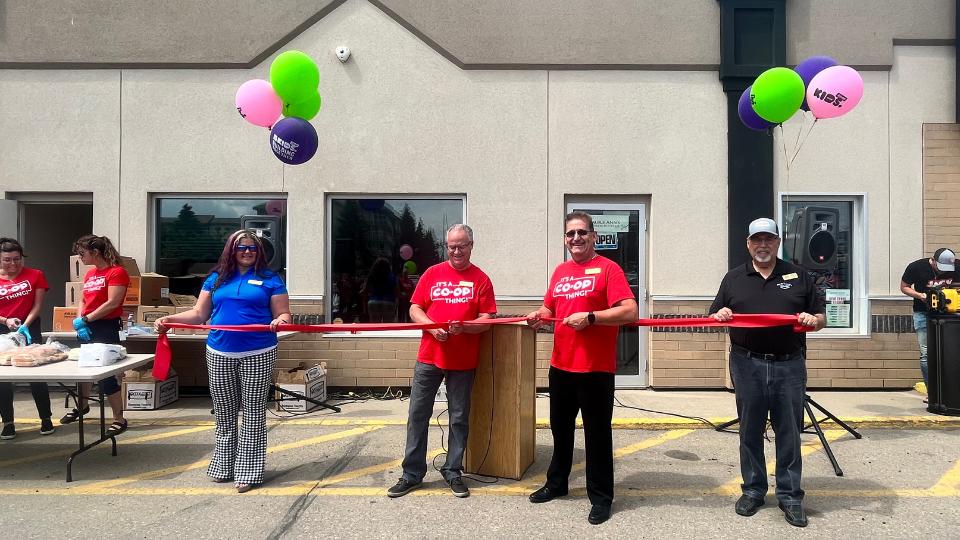 13th Avenue reopening celebration
May 26, 2023
On Thursday, May 25, 2023, the South Country Co-op Team celebrated the re-opening of our 13th Avenue Food Centre in Medicine Hat after renovations were completed.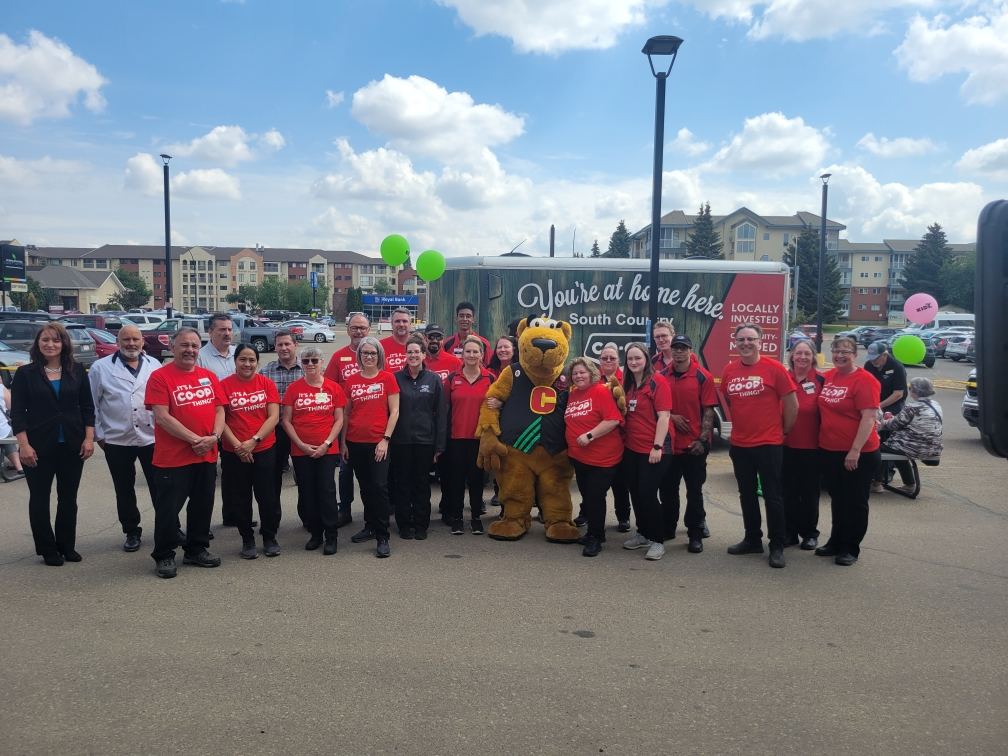 This phase of the renovations includes new wall art, the deli and bakery were upgraded behind the scenes, new state-of-the-art refrigeration and cooler units were installed, and we replaced our bulbs with LED lights as one more step towards sustainability for the future.
To celebrate the updates, we held a free bbq at the food centre and served over 800 hamburgers and hot dogs! We held contests for a shopping spree and a grand prize package of a patio set with a fire table and a grilling package, and drew the winners of our Private Label smoker contest. We also held a contest for kids to guess the number of rubber balls in a jar to win an awesome retro candy basket and Cooper made an appearance!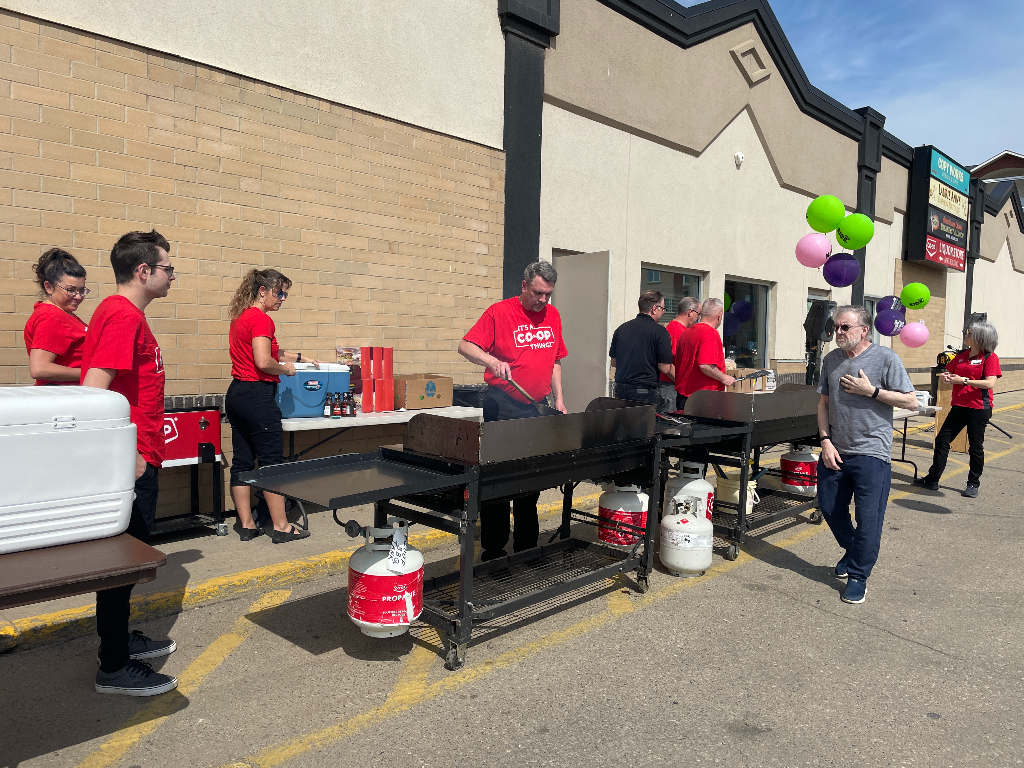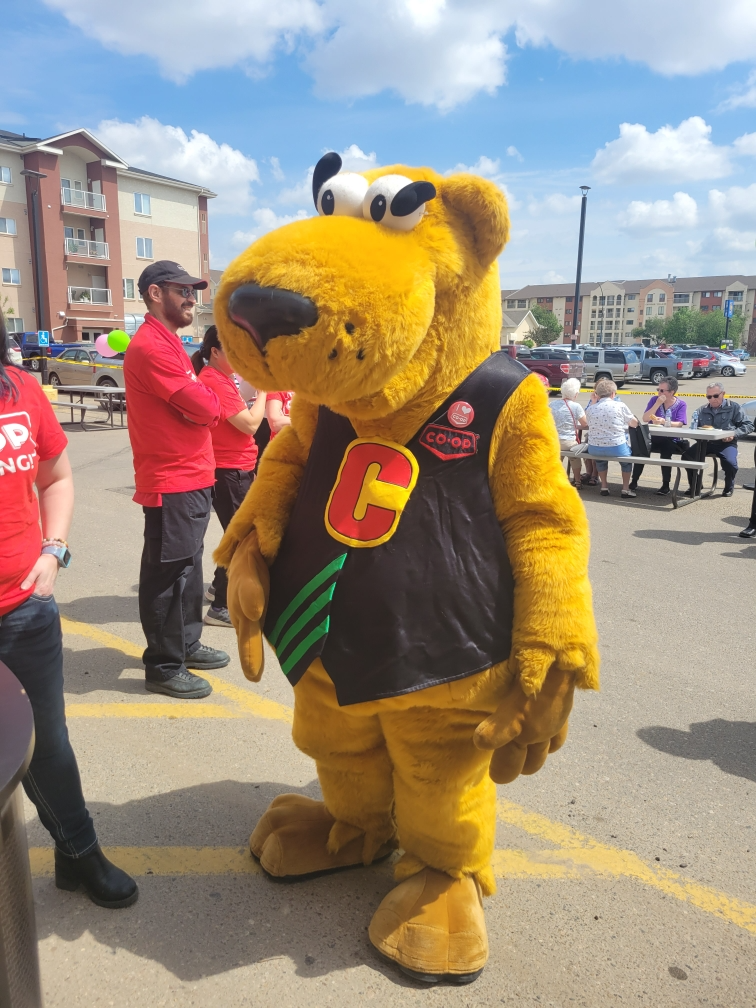 Big thanks to the vendors who joined us for the day to sample their amazing products, like Medicine Hat Meat Traders, Argos Caesar Salad Dressing, and Brandi's Salsa, to name a few. Thank you to our Team who were all hands on deck to ensure the day went off without a hitch and helped out along with everyone at 13th Avenue! Your enthusiasm is always appreciated and welcome! Thank you, as well, to Margo Dick, Bill Ressler, and Tony Steier from our Board of Directors for being part of the event and helping cut the ribbon.
Discover more: