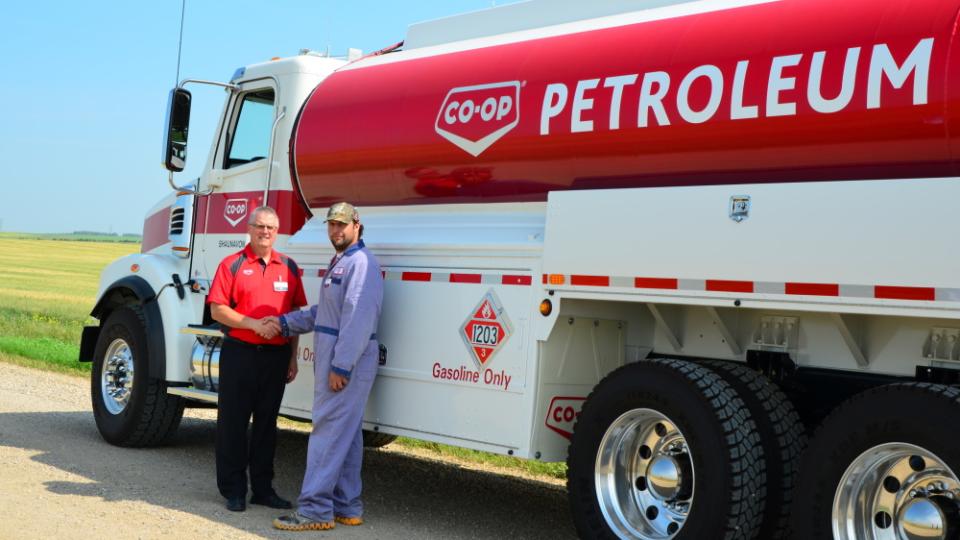 MEET OUR FUEL TEAM
July 19, 2021
At South Country Co-op, our Fuel Team works closely in partnership with customers in a wide range of businesses, such as agriculture, construction, and commercial fleet operators to understand the needs of each individual operation and deliver the latest technology and product solutions.
South Country Co-op's services include timely deliveries of bulk energy products such as diesel, gas, lubricants, propane, and diesel exhaust fluid (DEF). With over 600 conveniently located cardlock and gas bar locations, Co-op offers one of the largest fuelling networks in western Canada. Accessible from the road, our network of facilities will keep you fuelled 24-7, right from Vancouver Island, B.C., through to Thunder Bay, Ont., and all points in between.
We carry a large selection of "ready to go" storage solutions and can advise on tank upgrades and tank monitoring options, as well as ways to track and secure the products you use daily in a safe and environmentally friendly manner.
We believe in building long-term relationships with local farmers and businesses because we understand that everyone has different needs, and we work closely with you to determine the most efficient and cost-minded solutions for your operation that fit those specific needs.
It's our purpose to provide our customers and guests with a Team of innovative experts who work together to help you overcome whatever issues or problems you may experience. Our Fuel Team can deliver personalized, small-town service while being part of a larger network for easy access to information, additional training, and support.
To learn more about how South Country Co-op can support your operations, contact your local Fuel Team member.
Brooks — (403) 362-2885
Ramona Bauer
Cypress — (403) 528-6609
Brayden DeMan
Lethbridge — (403) 320-1188
Rob Nishimazuru
Oyen — (403) 664-3633
Mark Schneider
Vauxhall — (403) 654-2137
Cameron Mack
Fuel Team Sales Manager — (403) 633-0967
Aaron Mack
Fuel Team Sales Advisor — (587) 220-4771
Tyler Fallwell
Fuel Team Sales Advisor — (403) 529-7768
Kevin Rittinger
Discover more: