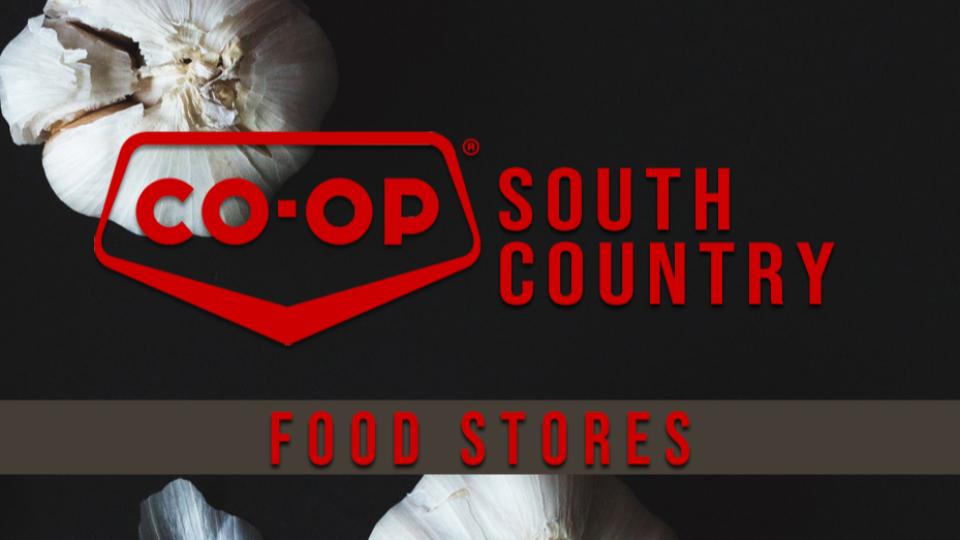 Taber Food Centre
February 26, 2020
At South Country Co-op's Taber Food Centre, LOCAL is their passion!
Like all Co-ops across western Canada, the Taber store caters to the needs of their members and the community at large. Built in 2000, this store started out as a Safeway, but was purchased by South Country Co-op in 2014.
The food centre is conveniently located in the town of Taber, and offers all of the amenities of a big city store. South Country Co-op is dedicated to evolving and improving our services and selection whenever possible; the Taber Food Centre is currently undergoing renovations to meet the needs of our members and guests that will carry into 2021. During this time, our Team will continue to offer the same superb service you've come to expect from Co-op, and more!
The Taber Food Centre offers a wide variety of products and services, including:
A full-service deli that includes a sandwich counter where everything is made fresh for you! Choose from 6 kinds of sandwich bread, a range of sauces and toppings, and add-ons to make your sandwich a fast, affordable meal. Or try a Market Town Homestyle Fried Chicken meal or snack--it's the best chicken in Taber
Hosting an event or some kind of function? Let us take some of the stress with a variety of trays and platters, suitable for all occasions. Check out this online form to review what we offer and submit an order in seconds without leaving home!
The Bakery is always bustling, making sure the shelves are stocked daily with fresh-baked bread, buns, rolls, cakes, cookies, and more. Watch for our Cake Sensations fundraisers for different community groups. It's a guilt-free way to buy a delicious, homemade cake while supporting worthy causes!
Our fresh meat department is second to none! If you don't see what you want on the shelves, our butcher will make custom cuts for you while you shop. Our Butchers are a great resource for any questions you have about particular cuts, recommendations, and cooking suggestions. They also prepare various products for easy meal planning daily, like stuffed mushroom caps, pre-seasoned chicken breasts and pork chops, meatloaf and meatballs, and more!
Co-ops are all about local, and our Produce Department is no exception! We carry a large variety of local produce, and support as many Canadian, and western Canadian producers as possible.
As mentioned, Co-ops offer products and services according to the needs of our members and guests; we have a diverse population in Taber so our product offerings reflect that. We have a wide array of international foods, like Mexican, Dutch, Filipino, and some from the United Kingdom. In fact, the Taber Food Centre sells the most international food items of all Alberta Co-ops!
The Taber Food Centre is home to the South Country Co-op Taber Pharmacy, which makes it super convenient to shop while your prescriptions are being filled. There are a number of services our Pharmacies offer to members, at no additional cost, such as medication reviews, flu shots, injection services, smoking cessation programs, and more. Keep watching for news about a new Pharmacy website and app to make your South Country Co-op experience even easier!
Our floral department offers fresh cut flowers and arrangements for all occasions. Check out the selection for a last-minute gift or just because!
Kombucha fan? You're in luck! The Taber Food Centre has a kombucha bar from local company Steep Peak Kombucha Tea with fresh, rotating flavours on tap!
When you're done with your shopping you may need a hand out with your purchases. Don't worry, we offer carry-out service to your vehicle!
Keep watching for more LOCAL, more products you'll love, and continued excellent service at the Taber Food Centre!
Discover more: