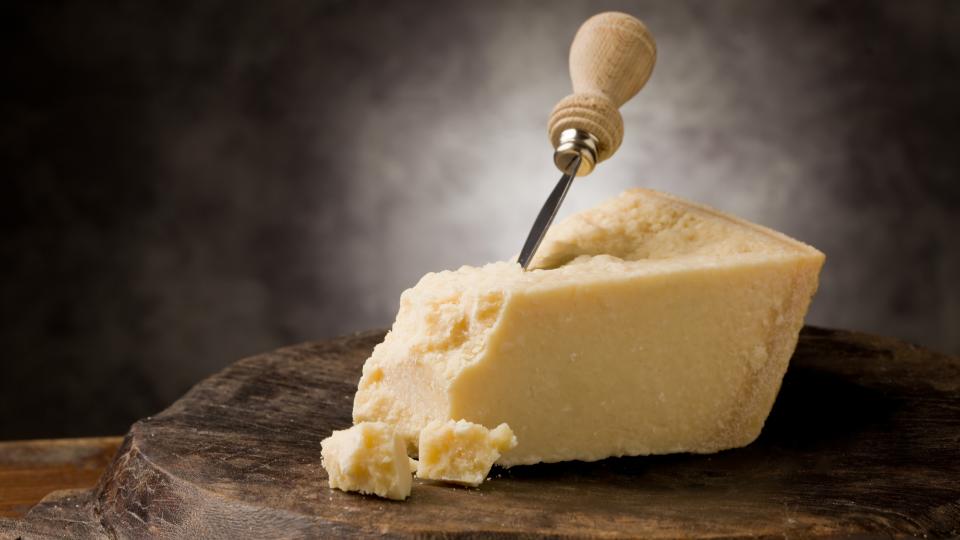 Pleasing Parmesan Recipes
November 3, 2020
Parmigiano-Reggiano or Parmesan is considered the "king of cheeses" (or one of them), and for good reason. True Parmesan is a PDO, or protected designation of origin. PDO status means the entire product is traditionally and completely made in a specific area. It's also protected by the Parmigiano-Reggiano Cheese Consortium, which sets and enforces the standards to maintain the PDO designation.
The term "Parmesan" is legally allowed to be used outside the European Union for similar kinds, but Parmigiano-Reggiano is the full Italian name for this popular cheese.
Parmigiano-Reggiano is a hard cheese made from unpasteurized milk from cows that are fed only grass or hay. The manufacturing process is precise and long, involving brine baths, aging, and weekly cleaning and turning of the wheels. The wheels are aged for a minimum of 12 months. Wheels aged for 18 — 24 months are referred to as Vecchio, or Old, and Stravecchio, or Extra-Old, for those aged 24 — 36 months.
Between 2013 and 2015, 2039 wheels of Parmigiano-Reggiano were stolen by organized crime gangs. The collective value of the cheese was $875,000! No wonder it's so popular!
Find fresh Parmigiano-Reggiano at South Country Co-op Food Centres so you can make these delicious recipes!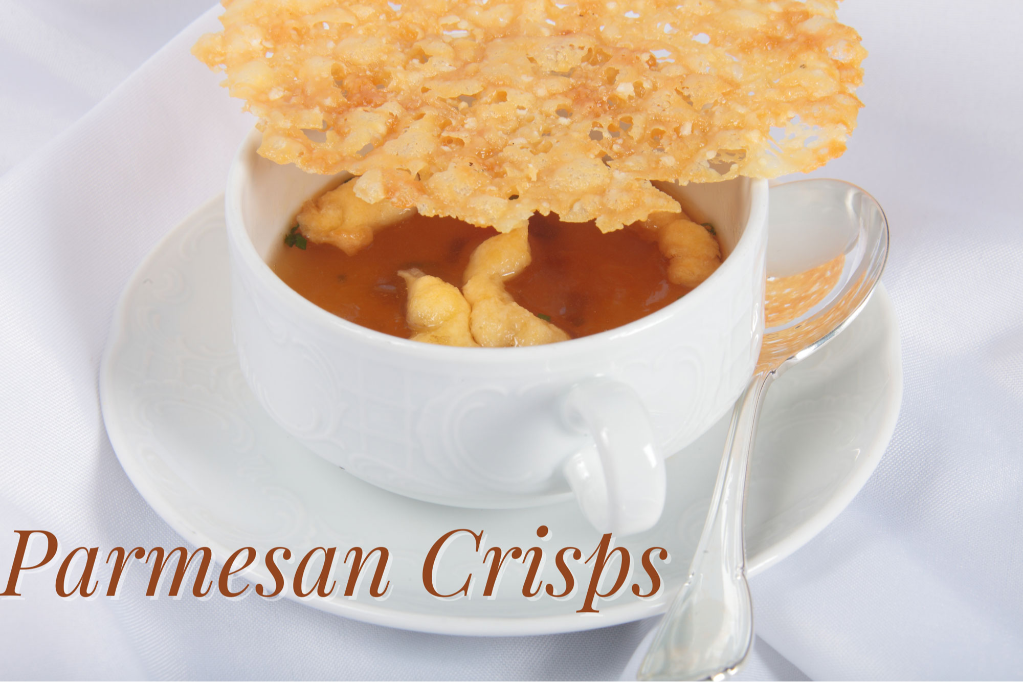 Parmesan Crisps
Total Time: 10 min
Prep: 5 min
Cook: 5 min
Yield: 8 to 10 crisps
Directions:
Preheat oven to 400 degrees F
Pour a heaping tablespoon of Parmesan onto a silicone or parchment lined baking sheet and lightly pat down. A silicone baking sheet is highly recommended.
Repeat with the remaining cheese, spacing the spoonful about a 1/2 inch apart.
Bake for 3 to 5 minutes or until golden and crisp. Cool & serve.
Variations: Sprinkle with Basil, Garlic Powder or Black Pepper
Chive Parmesan Dip
Ingredients:
1 lb Parmesan Reggiano Cheese block
2 tsp minced garlic

2 tsp dried oregano
1 tsp red pepper flakes
2 tsp chopped chives
1 cup extra-virgin olive oil
1 tsp freshly ground black pepper
1 baguette to make crostini (an Italian appetizer consisting of small slices of grilled or toasted bread and toppings)
For the parmesan dip:
Mix all ingredients (without the baguette) in a food processor and pulse until creamy.
Add more olive oil for a thinner consistency, or more cheese to make it thicker.
Crostini:
Slice the baguette into 1/2" slices.
Brush each side with olive oil and sprinkle a touch of salt on each.
Put on a baking sheet and bake at 350 for about 10 minutes.
Flip the crostini halfway through the baking process.
Let cool and enjoy with the parmesan dip.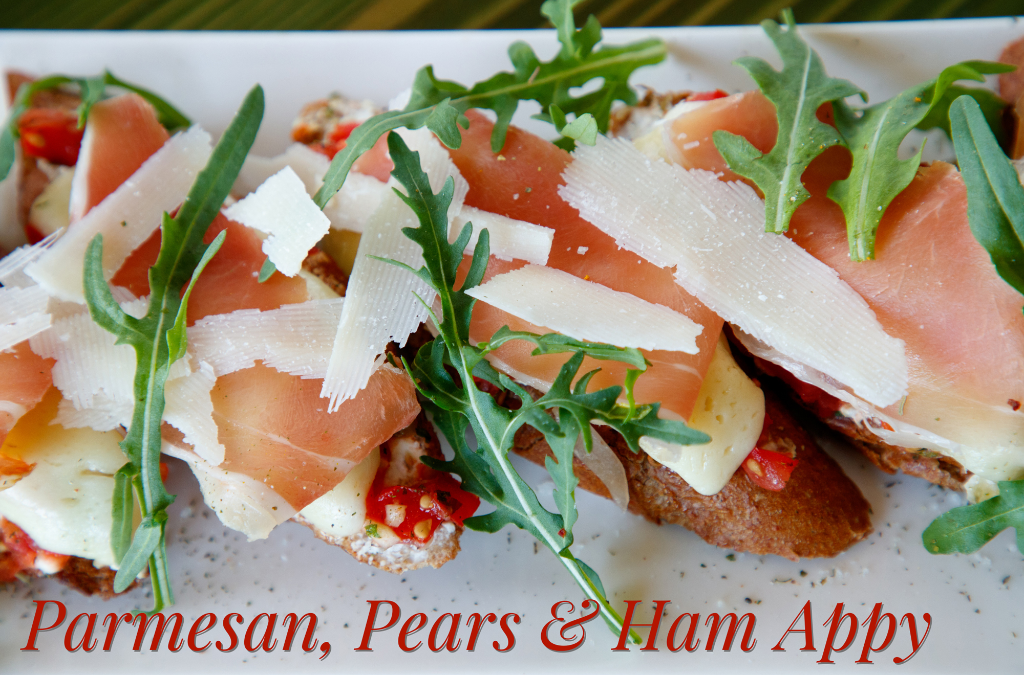 Parm, Pears & Ham Appy
Ingredients:
24 pear slices, thinly cut
1 Tbsp olive oil
100 g Parmesan petals (Use a cheese plane or vegetable peeler to shave off ribbons, or petals, and serve over salads. The large surface area of the ribbons gives high flavor impact)
150 g prosciutto cut into thin strips
2 Tbsp liquid honey
Baguette cut into 12 thin slices
Directions:
Lightly brush baguette slices with olive oil
Arrange 2 slices of pear to fill each baguette
Fold prosciutto slices on pear
Sprinkle parmesan petals on top of each
Drizzle with honey
Parmesan Onion Appetizer Squares
Total Time: 25 min
Prep: 5 min
Cook: 20 min
Makes: 30
Ingredients:
1½ cups mayonnaise
1½ cup Parmesan cheese grated or shredded
3 Tbsp grated onion
½ tsp salt
Pinch black pepper
1 tsp dried oregano
1 tsp dried basil
1 tsp granulated sugar
30 baguette slices or cocktail bread
Directions:
Preheat the oven to 400
Mix the first 8 ingredients together in a medium-sized bowl
Spread approximately 1 tablespoon of the parmesan mixture evenly onto the bread and place on a baking sheet
Bake in a preheated oven for 20 minutes, or until the squares are golden in color
Remove and serve hot, warm, or at room temperature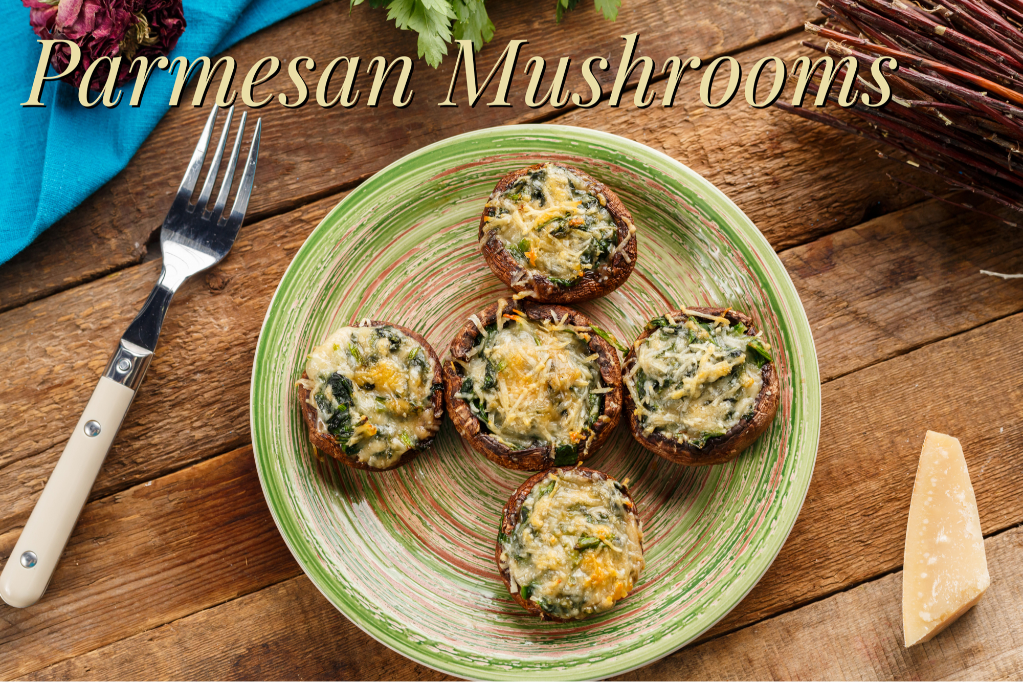 Parmesan Mushrooms
Preparation: 17 minutes
Storage: Refrigerate in an airtight container for up to 2 days.
Ingredients
2 lbs brown mushrooms, washed & stems removed
1.5 cups Parmesan cheese, grated
3/4 tsp salt
Ground black pepper, to taste
Directions:
Preheat oven to 450 °F.
On a large baking sheet, place mushroom caps tightly packed and touching, and sprinkle with salt and pepper.
Top with parmesan cheese, concentrating on filling up the cavities.
Bake for 15 minutes or until mushrooms are golden on the outside and cheese has melted.
Serve hot.
Discover more: