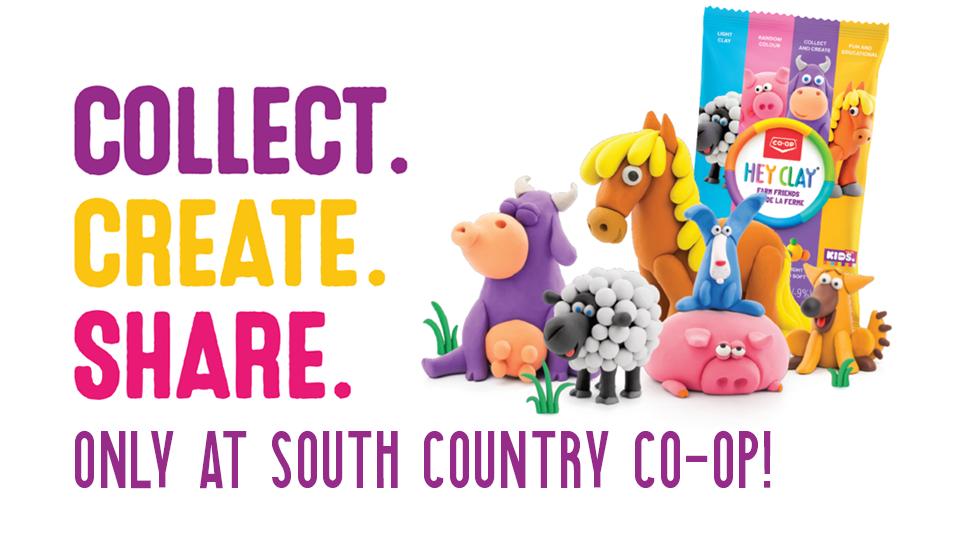 Hey Clay is here to Play!
September 2, 2020
Time to get creative!
Starting September 3, every South Country Co-op Food Centre qualifying purchase of $25* earns all guests a free package of Hey Clay modelling clay that you can use to create Hey Clay Farm Friends!
There are 18 colours of clay to collect to make these adorable Farm Friends. To make it easier to get them all, pay attention to Bonus Items in the weekly flyer, or signs in-store, for a BONUS FREE package of clay!
You can also win FREE PRIZES daily with a mobile match & win game for iOS or Android. Visit HeyClayCoop.com to play. Uncover pairs as quickly as possible to earn the most points and climb the daily leaderboard to win one of 50,000 in-store prizes!
If you win, CONGRATULATIONS! You'll get a text notification with a link to the redemption instructions and you have seven days to redeem the prize in-store. DO NOT CLICK "REDEEM IN-STORE" UNTIL YOU'RE BEING HELPED BY A TEAM MEMBER AT THE TILL. There's a 5-minute timer on the redemption for the Team Member to scan the barcode as a security measure.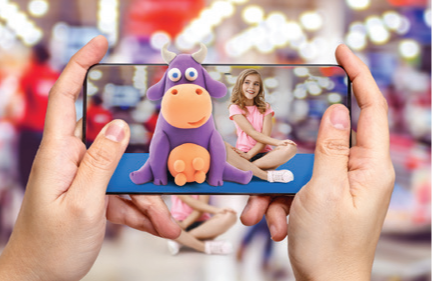 There's even more fun to be had with Hey Clay and your Farm Friends! Look for QR codes within our Food Centres to bring your Farm Friends to life with Augmented Reality. Share your creations on social media with the hashtags #HeyClayCoop and #CoopKidsClub (but this program is for kids of ALL ages!), and with the Hey Clay App, or HeyClayCoop.com for sculpting tips and ideas!
*Some restrictions apply, see in-store for details.
Discover more: