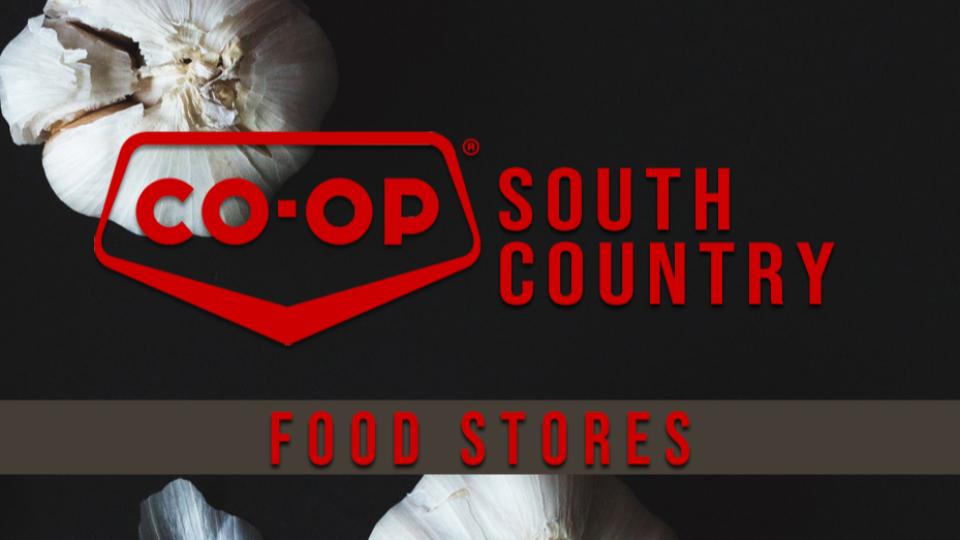 13th Avenue Food Centre
October 1, 2020
Located in Medicine Hat, AB, South Country Co-op's 13th Avenue food centre is the anchor store in the "Co-op Mall", that's also home to a variety of other businesses and professional offices.
Built in the 1970's, the Food Store and Pharmacy here went through renovations in 2019, and each has a fresh, updated look, while still maintaining the Co-op values that we continuously strive to uphold.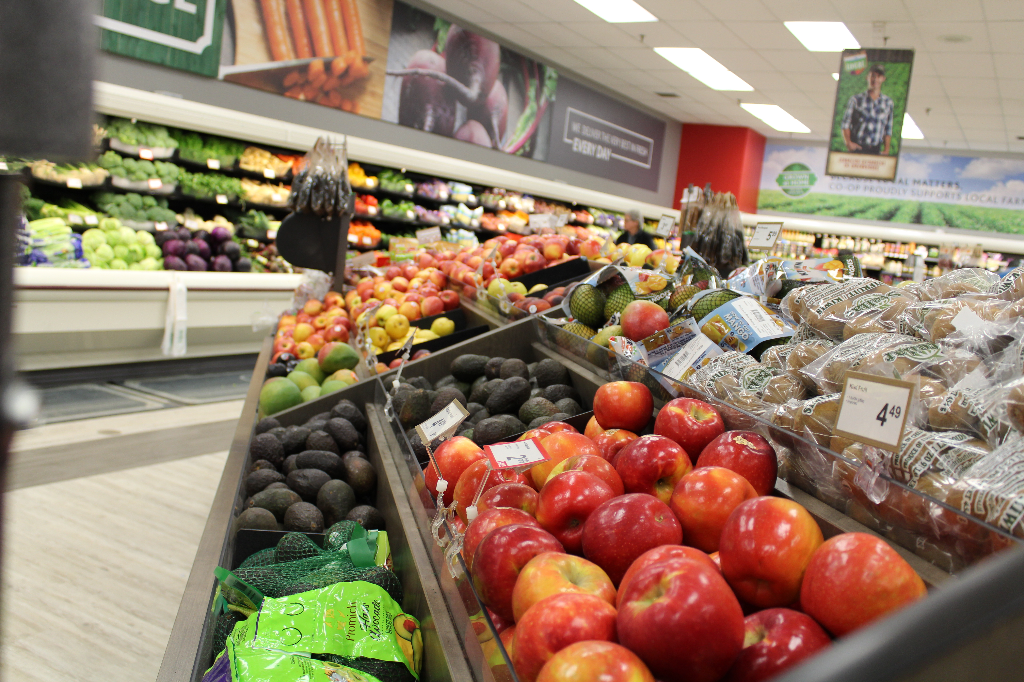 Our produce department carries a wide selection of staple produce, and seasonal fruit and vegetables, including from local producers. Some familiar names you may recognize are Red Hat Co-op, The Cucumber Man, and Inspired Greens from Taber.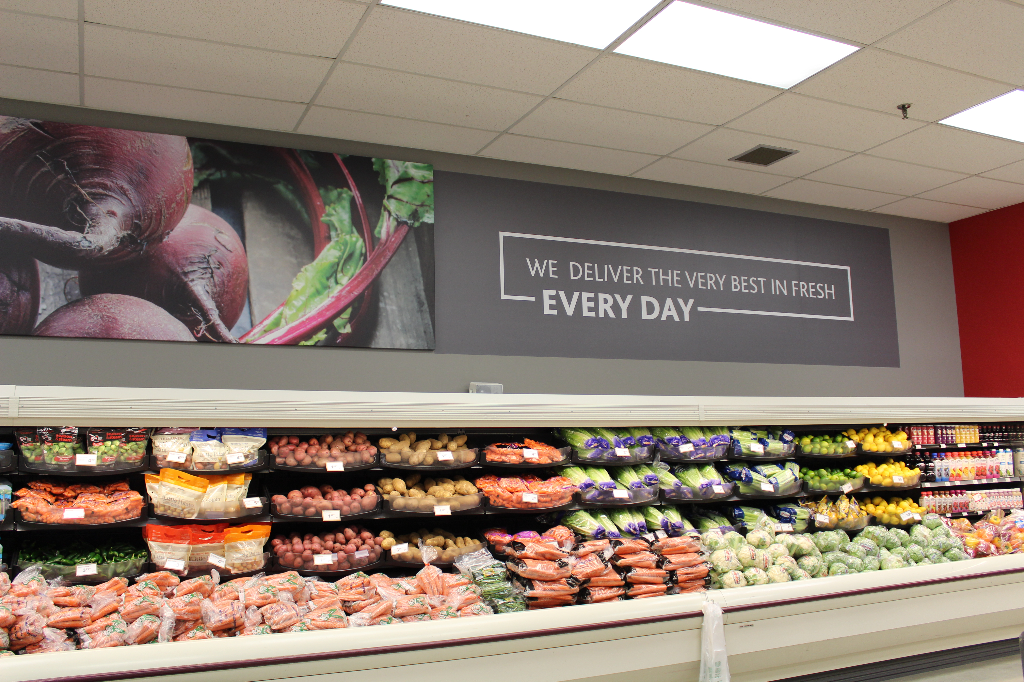 Need a fruit or vegetable tray for a party, meeting, or other event? Check out our handy, convenient online order form so you can cross another thing off your list!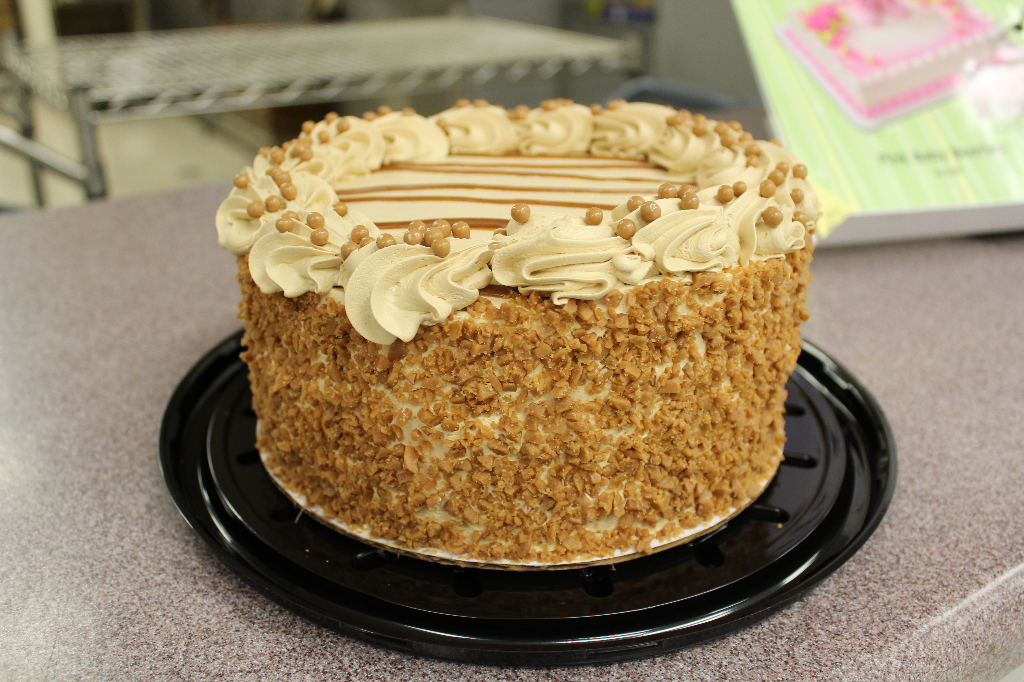 Salted caramel cake Crystal Cake
The bakery department has a variety of sweet treats for any occasion. Ask at the bakery counter for requests such as birthday smash cakes, or baked good trays, including bagels, cupcakes. cookies, and more.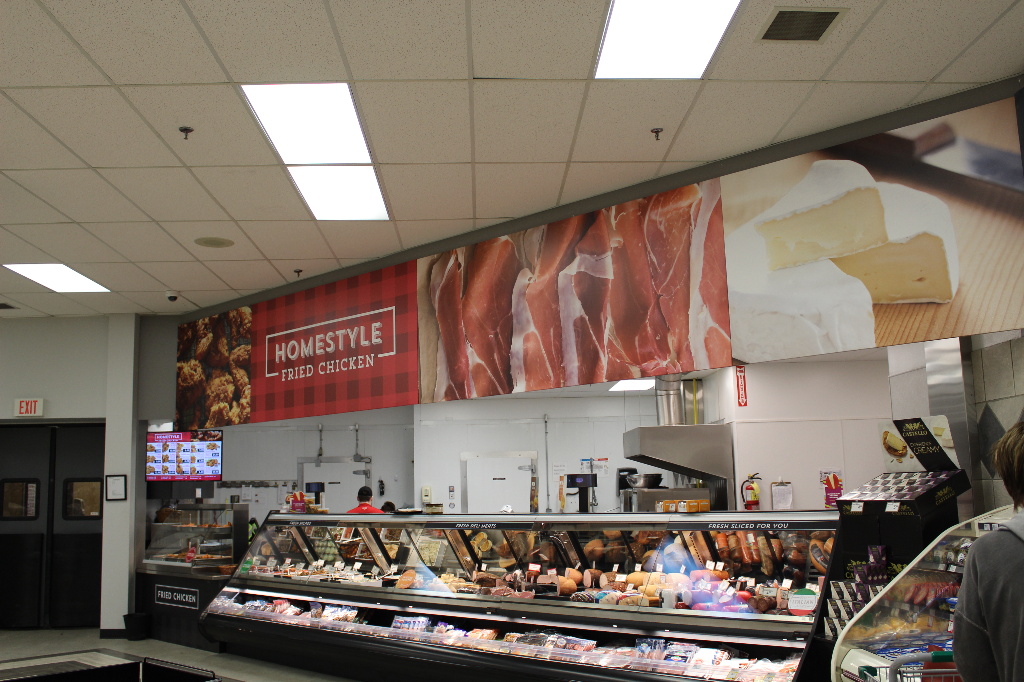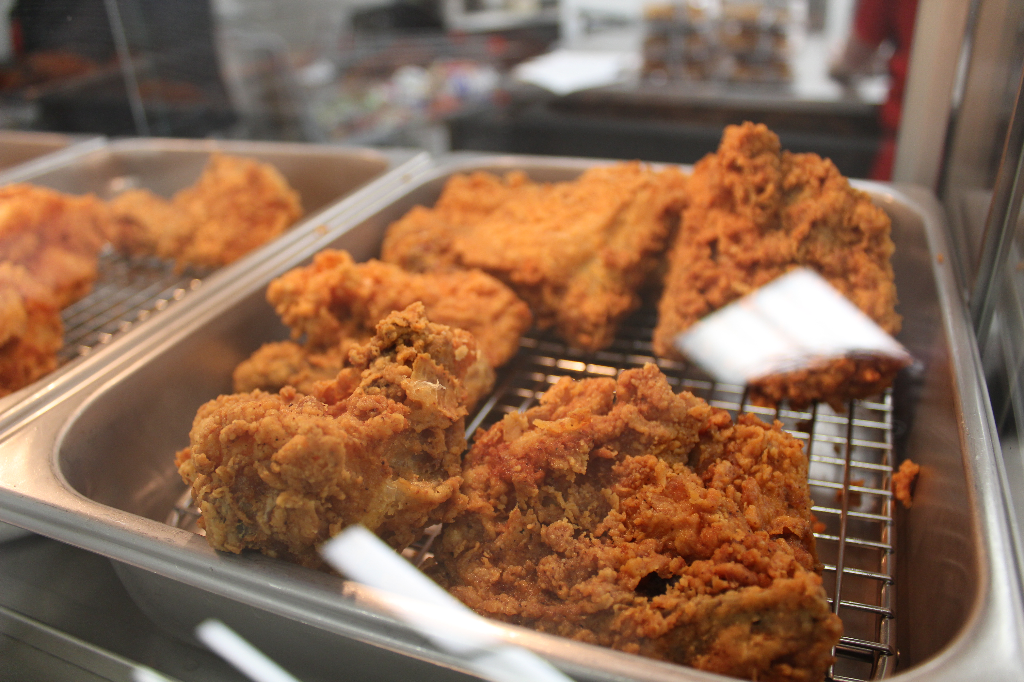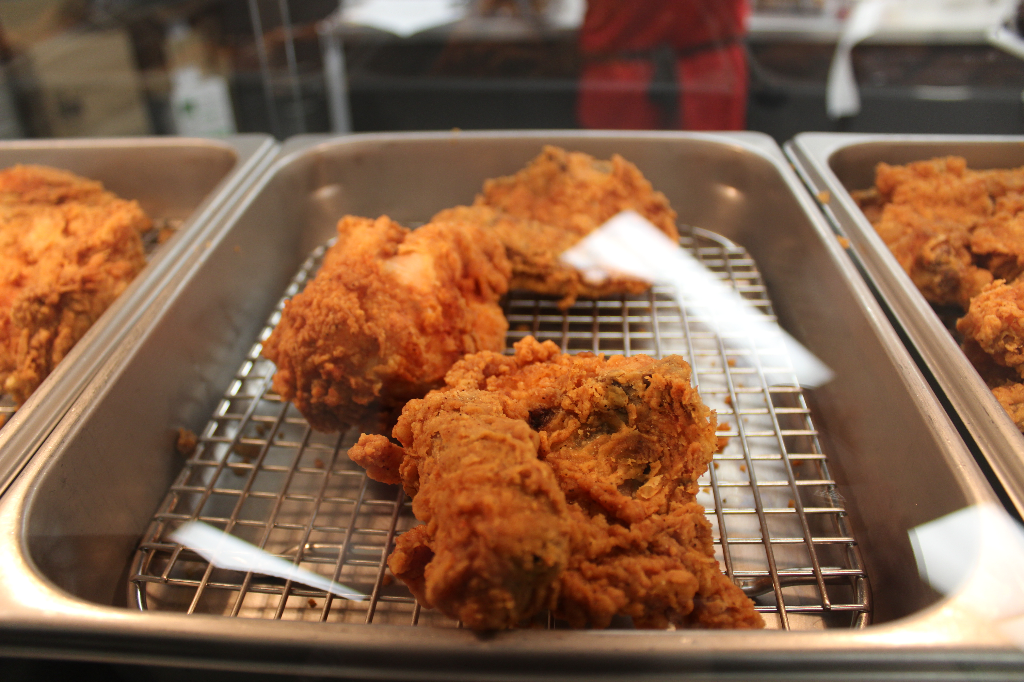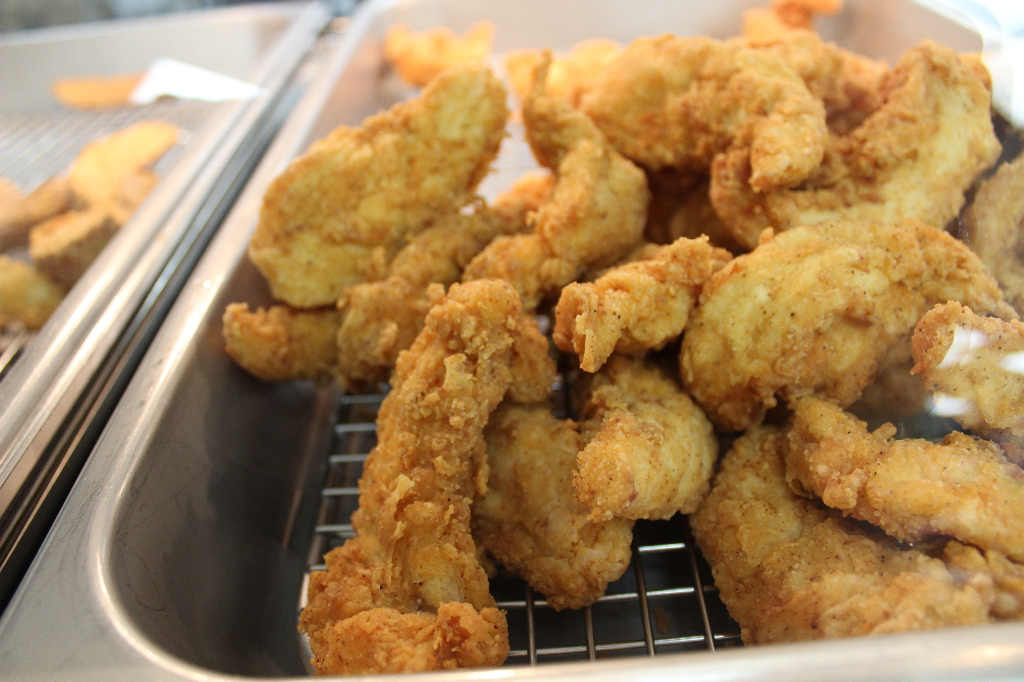 The Deli Department got an update during the 2019 renovation and our offerings have expanded. Ask for a sample of our Market Town Fried Chicken to taste how incredible this hand-breaded, in-store made chicken and potato wedges are! Need a quick meal? We have a selection of ready-to-eat meals available, pasta, dips, take-and-bake pizzas and more, on top of a wide variety of cheeses and meats, sliced to your preference.
If you're planning a party or gathering, consider ordering your party trays from our deli! The process is quick and easy with our online deli ordering form! Please order at least 48 hours in advance of the event to ensure we can fulfill your order.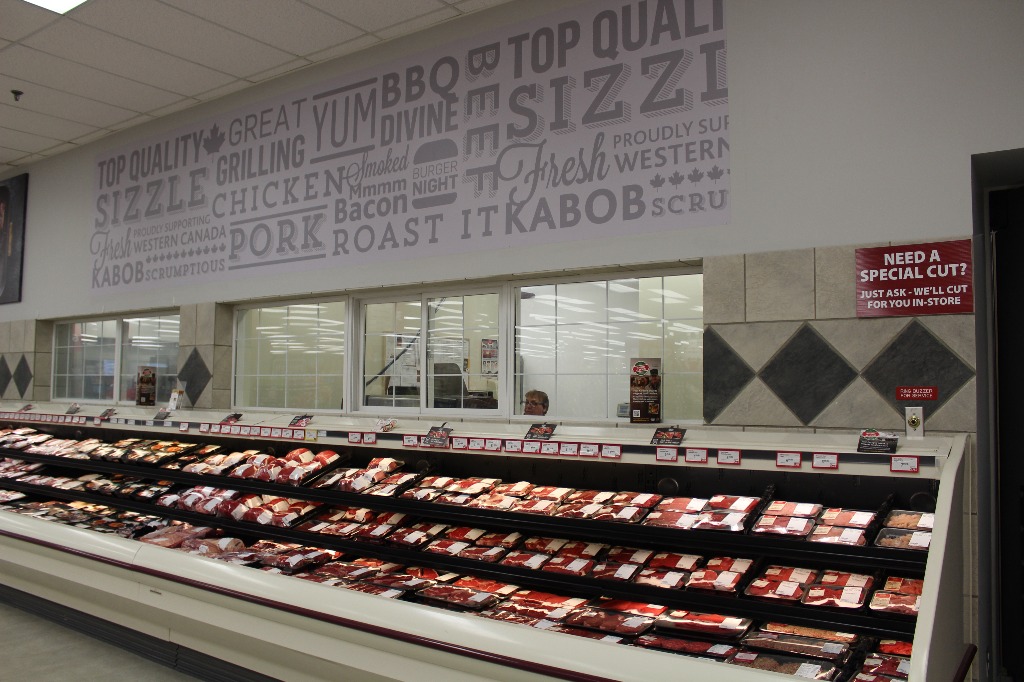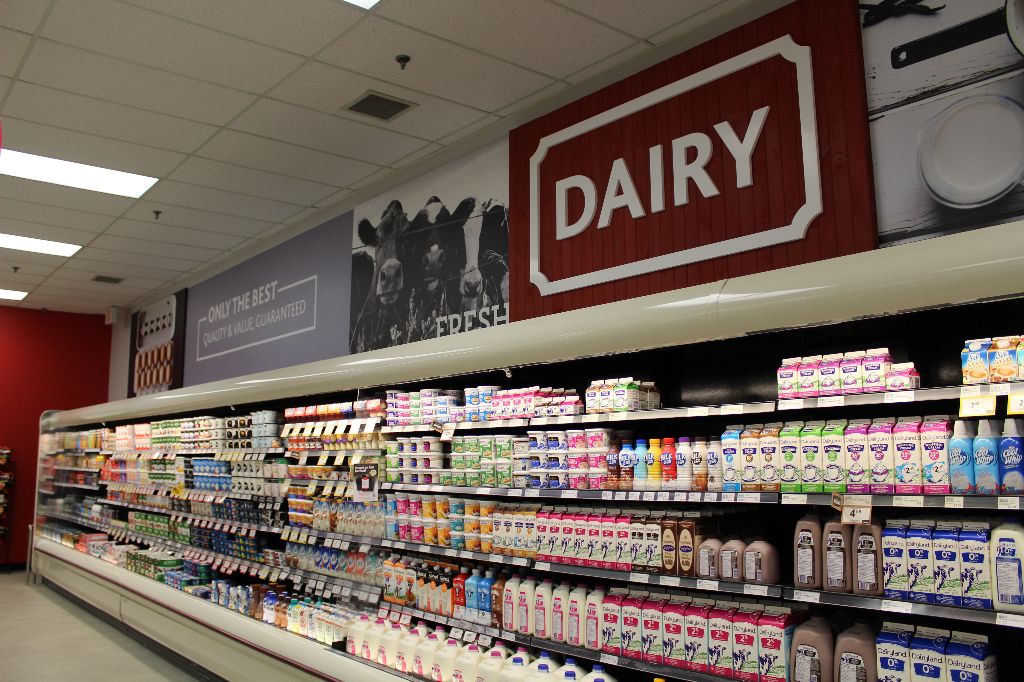 Our on-site butchers are available to help you pick the perfect meat for your meal, or they can prepare a cut to your specifications; just ring the bell and ask! Our butchers also prepare various products for easy meal planning, like stuffed mushroom caps, pre-seasoned chicken breasts and pork chops, meatloaf and meatballs, and more!
We proudly carry Dairyland milk and milk products, like sour cream and cottage cheese, as well as a selection of dairy alternatives!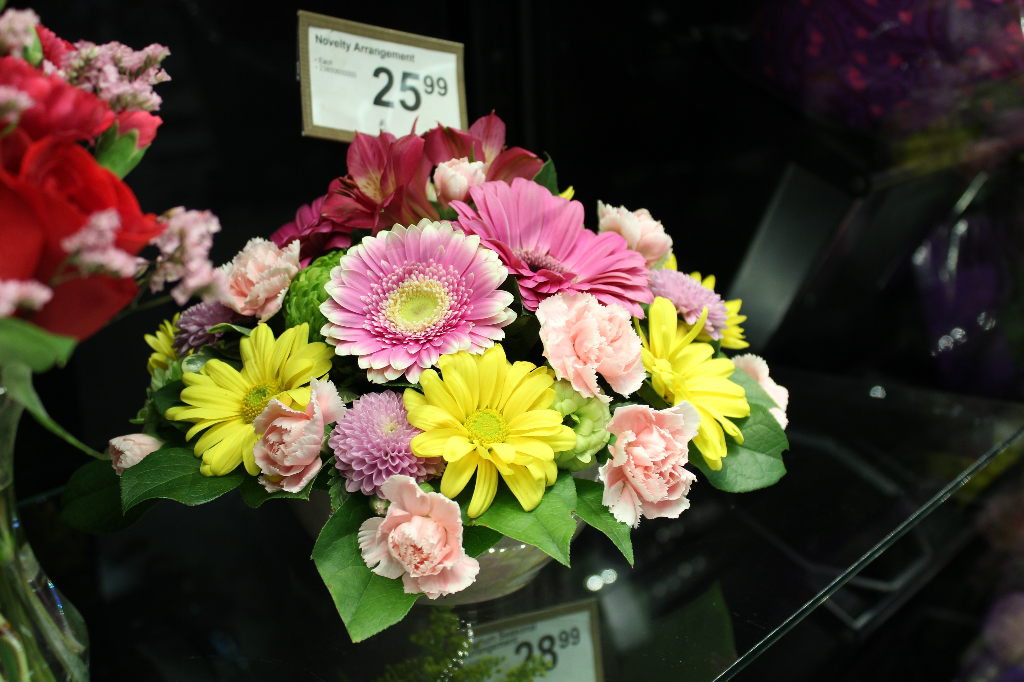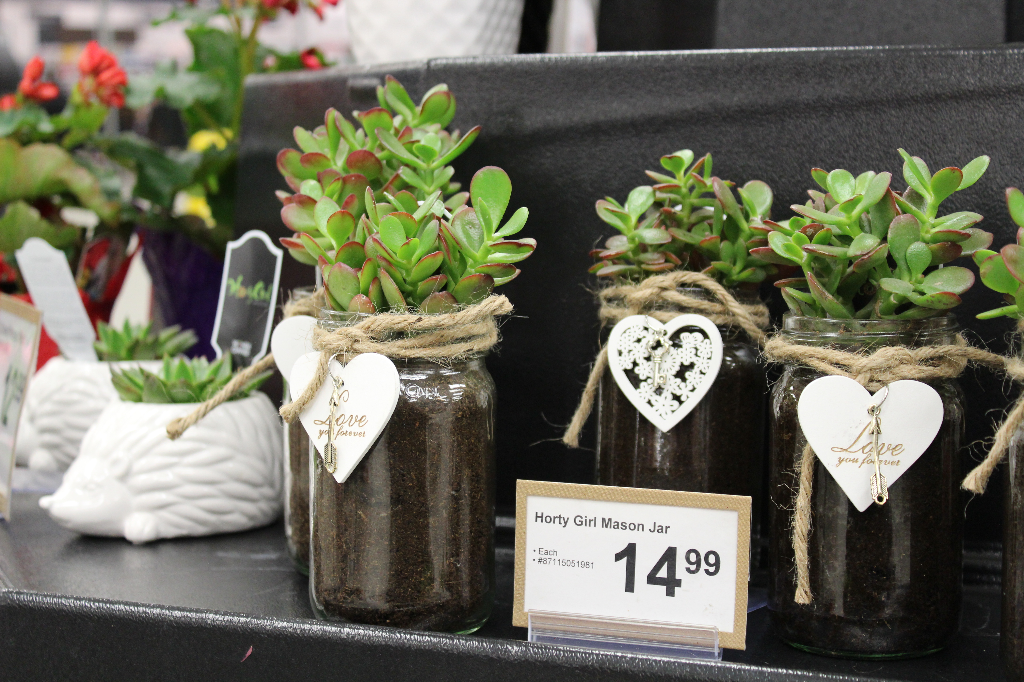 If you're looking for a last-minute gift or something special "just because', check out our fresh floral arrangements, or unique seasonal succulents and other plants.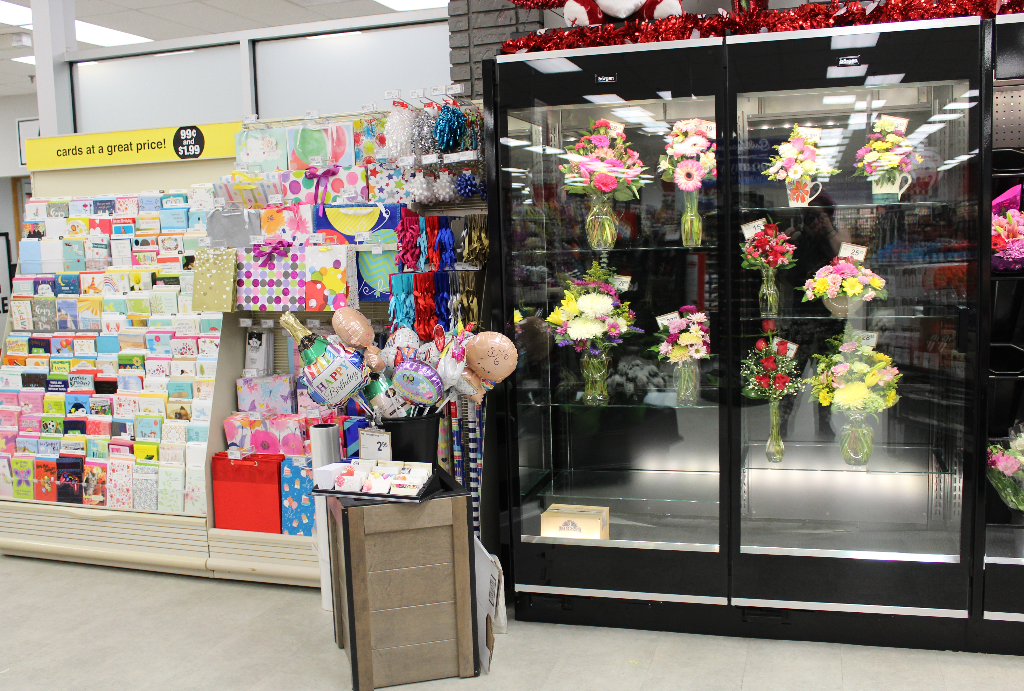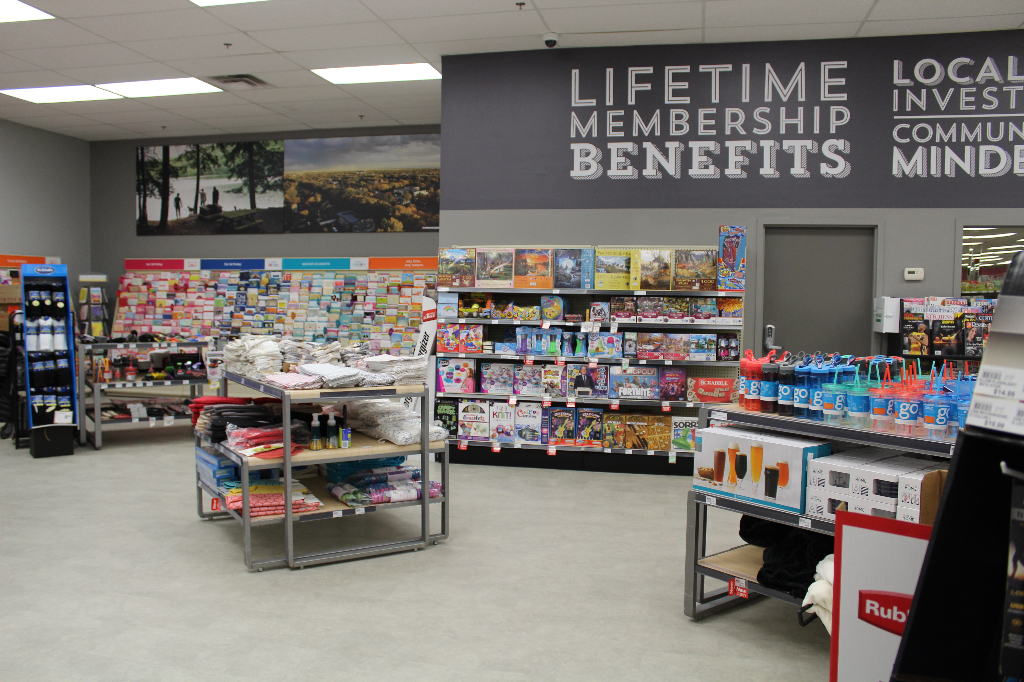 You'll be surprised by what you'll find in our gift-giving area!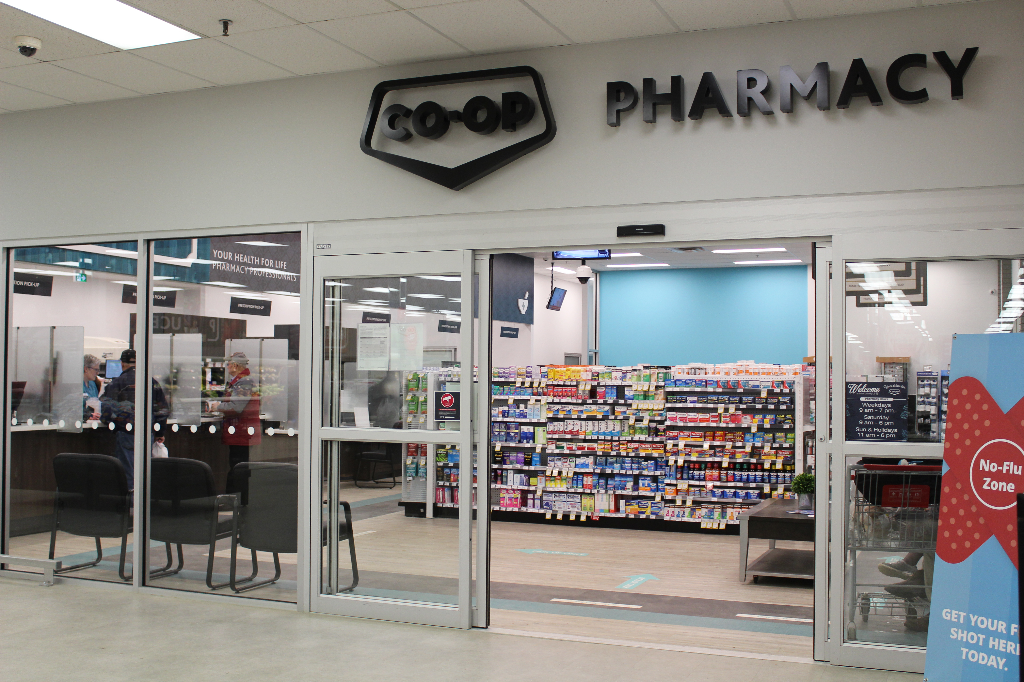 Conveniently located across from the Food Centre, the renovated 13th Avenue Pharmacy is here for all your healthcare needs. Drop your prescription off before you shop and save the wait time! Ask our Pharmacy Team questions regarding transferring your prescriptions, pharmacist prescribing in the event you run out of refills unexpectedly, common boosters and vaccinations, and any other health-related questions. There are a number of services our Pharmacy Team can assist you with including blister packing your prescriptions, smoking cessation programs, medication reviews, and more!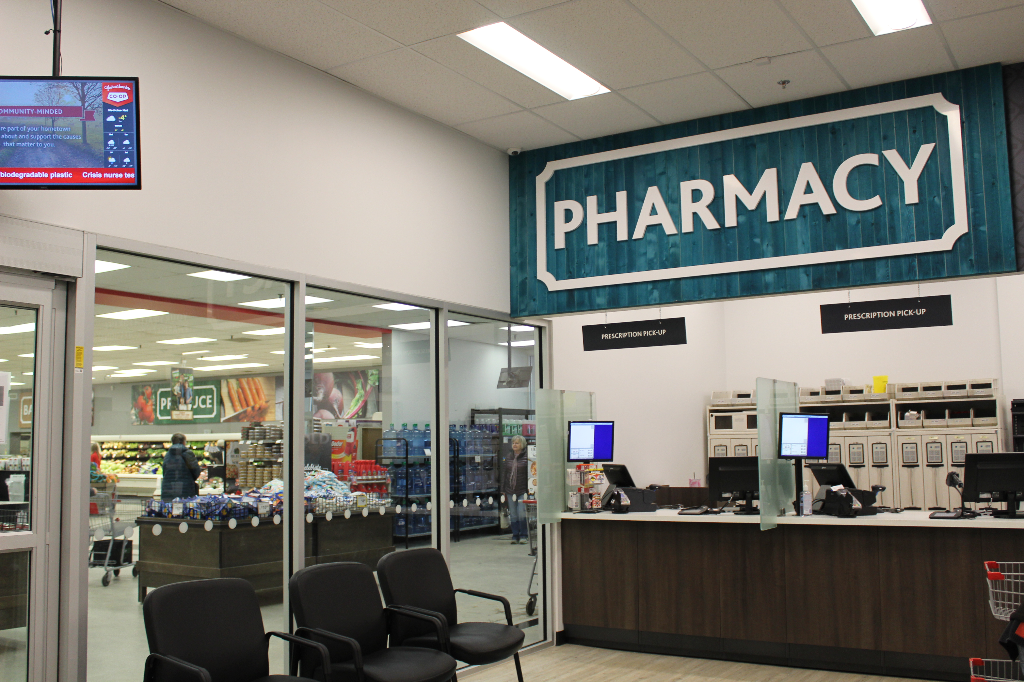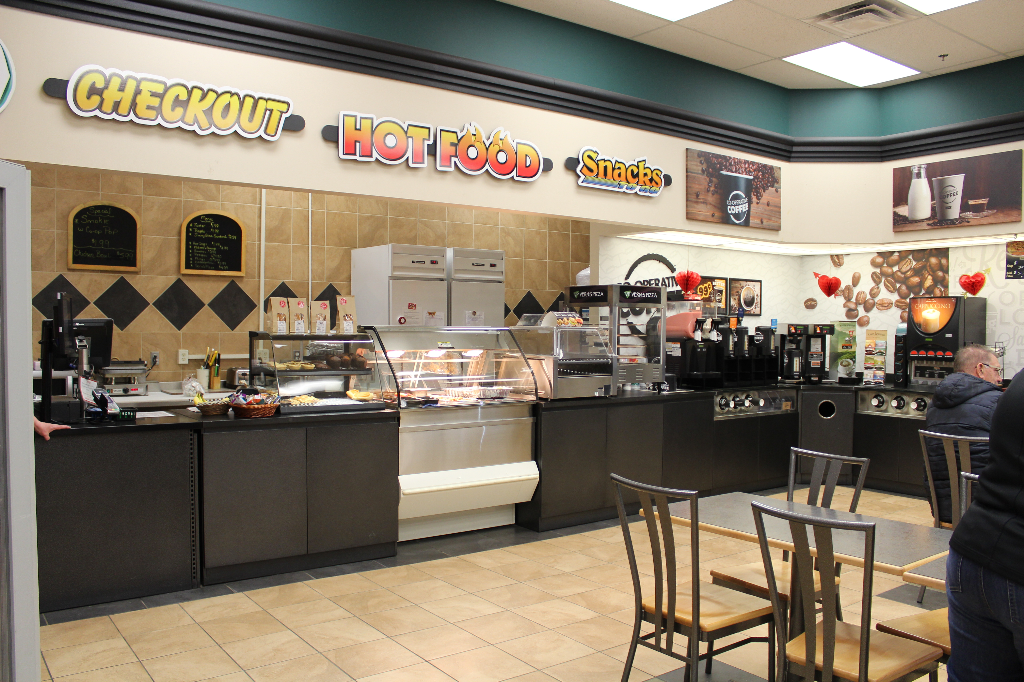 Down the hall from the Food Store in the 13th Avenue Mall is the Co-op Bistro, a popular meeting area for locals! Stop by for a cup of Co-operative Coffee, Market Town Homestyle Fried Chicken, sandwiches, cold deli offerings like sausage rolls and salads, or a daily hot meal, as per the posted menu.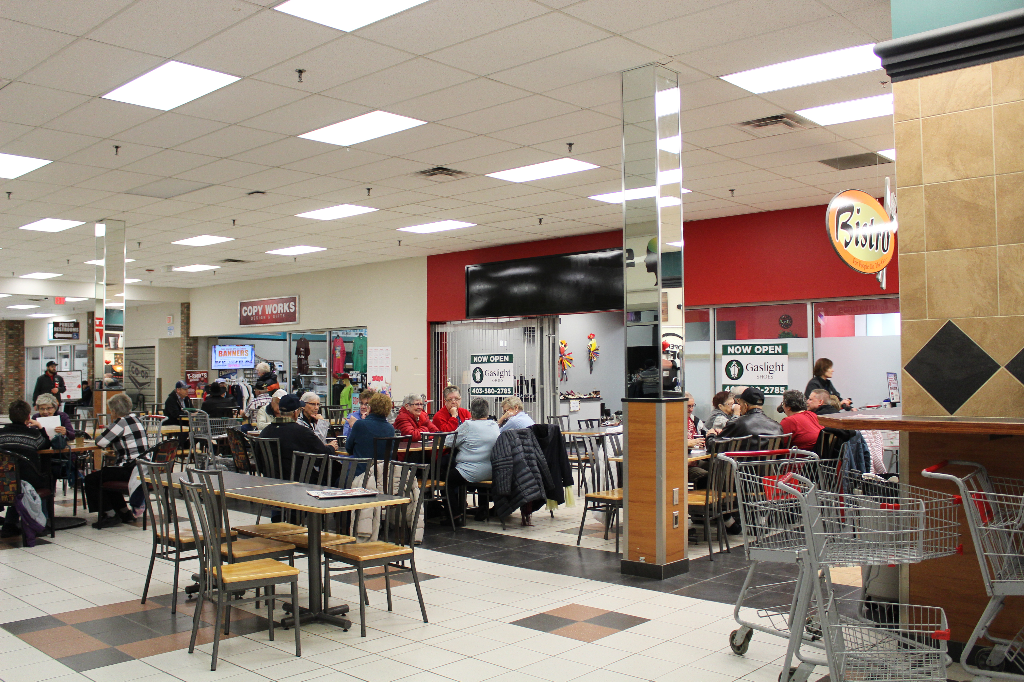 Discover more: